LE Johnson Spring 2016 Wall Mount Game Thank You
Congratulations!
Did you have some fun? The answers to the questions in the game are just below.
What about some of the imaginative uses for LE Johnson sliding door hardware? Think of what you could do at your home!!!
Most of the installs you saw could use their NEW Soft-Close door hardware that works in most new and existing LE Johnson pocket door frames.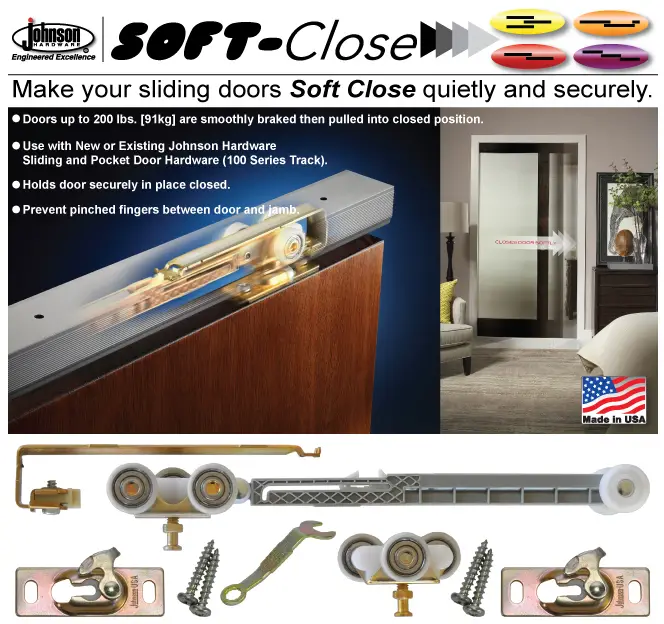 CLICK HERE for more information about the amazing Soft-Close hardware that works just like the soft-close glides you probably have on your kitchen cabinets or sliding shelves in some kitchen cabinets. This hardware on pocket doors will SAVE crushed fingers and it holds the doors tight so pesky cats can't open the doors and steal food.
ANSWERS to Game Questions:
Question One:
Two small ones plus four big ones - do you think I have a big ego????
Question Two:
Lady the Dumb BARKING Dog who chases Stubbs and Nala
Question Three:
The stick Horse on the right shelf
Question Four:
The flying duck below the letter T.
Question Five:
The door bottom was not cut to match the baseboard shape or the homeowner didn't want the ugly slot / notch in the baseboard.
So did you have fun or not? Tell the truth!