April 26, 2020 AsktheBuilder Newsletter
Look at you! What a smile you've got on your face. I know why! This is your first AsktheBuilder.com newsletter, right? Guess what? I love listening to music while creating each newsletter for you. It's Saturday night and I'm in the spot - Don't believe me, just watch. Who am I listening to? You'll love this song. Grab your dance partner and get out to the kitchen! CLICK or TAP HERE to listen! Be sure to crank up the volume.
Oh, come on, did you think I didn't recognize you? I know, you've been a subscriber for years for goodness sake. Don't be upset at me, you need to blame Charlie Murdock. He was a giant in the media business in Cincinnati back in the 1970s and 80s on WLW-TV. He taught me how to unleash the power in one of the most unique three-letter words in the English language.
Can you guess what that word is? It's YOU, silly!
Insulate Basement Ductwork - Yes or No?
Should you insulate basement ductwork to conserve energy? Note, that phrase. It's a very interesting question.
Mike asked me about this earlier in the week. Look at this photo: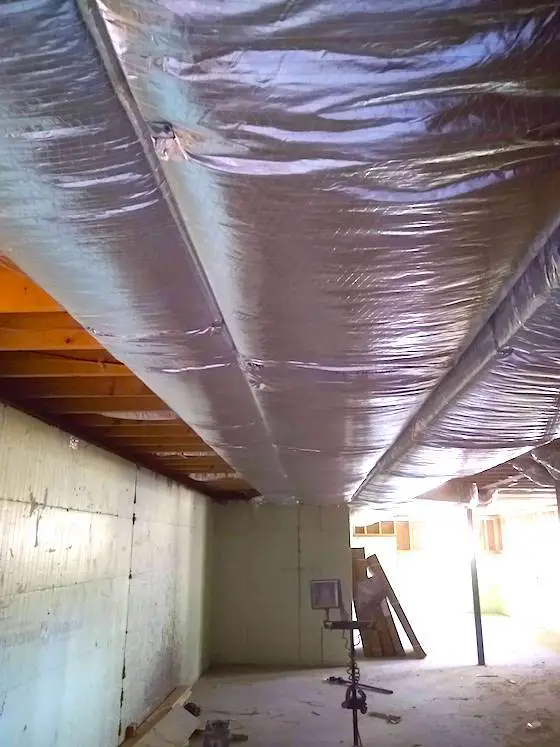 That's insulated ductwork in an unfinished basement in New Hampshire. There's a reason it's insulated, but my gut tells me you might not know why.
CLICK or TAP HERE to listen to Mike's question and my answer.
There's something wrong with the ductwork, and I reveal that when you go to this page. Scroll down and look for the words:
static pressure
! Fun Quiz !
You spoke up and I heard you! The fun quiz is here to stay. WOW, what a response! Look at how many loved the first quiz: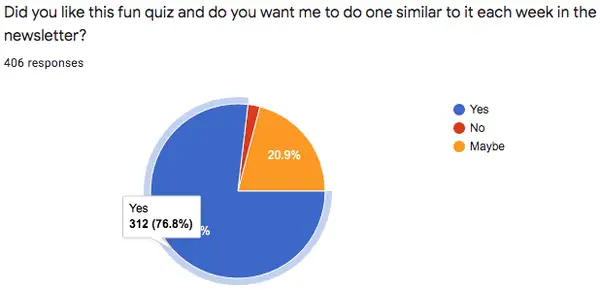 Here's what you need to know this week. If you're an airline pilot you're going to ace the one-question quiz.
Curious? I thought so. CLICK or TAP HERE to get to the quiz.


Be SURE after you click SUBMIT to record your answer, scroll back up, and click the VIEW ANSWER button! There's a treat there for you.
This issue's quiz will get you to say, "NO WAY! I'll be darned!"
Future quizzes will be about all sorts of topics. So be patient as you're sure to see one about a topic that interests you.
CLICK or TAP HERE and let's see how lucky you might be. Remember, don't research the answer first, just GUESS if you don't know. TRUST the Force!
Having fun so far? Do you have a quiz topic you want me to explore? TYPE your suggestion in the COMMENTS below the quiz once you finish.
Seal Blacktop or Hot Top
Russ reached out to me. He pointed out that I gave conflicting information in two of my columns about whether you should or shouldn't seal blacktop or asphalt.
I recorded my answer so you could hear it. I set the record straight and you might be surprised at what I shared with Russ.
But first, look at this photo and tell me if you know what's going on: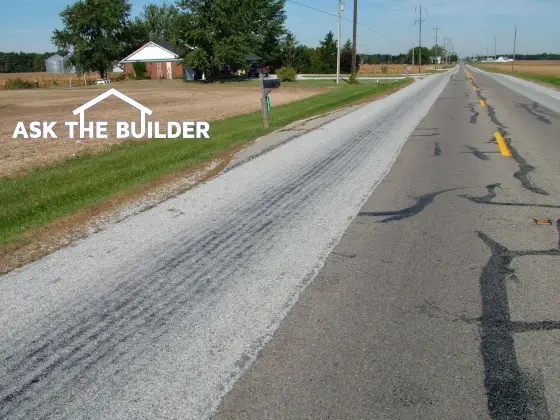 I shot that photo in Ohio about 13 years ago is my best guess. When you click or tap the following link, I explain what you see in the photo. I even have a VIDEO on the page that I shot at my own home that explains what you're looking at. Look for the video with the small steam roller.
CLICK or TAP HERE if you own a blacktop, asphalt, or hot top driveway or parking lot. LISTEN to my answer at the top of the page!
Laminate Flooring - You CAN Do This!
I remember when Pergo was introduced all those years ago. It had all sorts of shortcomings.
But now, we're into generation three of laminate floors. They're SO EASY to install.
They're durable and they're amazing if you follow the instructions.
I sit on top of a stunning laminate floor each day. My office, or man cave, has GORGEOUS laminate flooring. I LOVE IT.
Would you like to see me install it? I thought so. I've got THREE SWEET videos at the following link. Wait until you see how easy it is to install.
CLICK or TAP HERE to see my floor and how easy it is to install.
That's enough for a Sunday.
STAIN SOLVER SALE in a few days. GET READY!
Tim Carter
Founder - www.AsktheBuilder.com
BEST CLEANER on the Planet - www.stainsolver.com
Cool Waves Penetrate Your Body - www.W3ATB.com
Do It Right, Not Over!
P.S. Would you like HOT WATER at all your faucets in just two seconds?
It's possible! CLICK or TAP HERE to see how easy it is.