April 5, 2011 AsktheBuilder Tips And Newsletter
What's in This Newsletter?
Latest News
No Austin Meet Up
Finish Carpentry Saw Blade Test Soon
Attaching a Mantle to a Brick Fireplace
More Next Week
Boring but Necessary Disclaimers and Other Stuff
Latest News
Our bodies talk to us. But sometimes we don't listen. Well, let's say I wasn't listening. You can bet I'll pay attention next time.
Last Monday, I flew to Los Angeles to begin a 12-day business/pleasure trip. Three days ago, I was back in New Hampshire in writhing pain.
Recreating what happened, the early signs started to happen last Sunday, the day before I left. That morning, while combing my hair after my shower, I noticed some tenderness and a few bumps on the left-rear quadrant of my scalp. Big deal, maybe it was a pimple or two.
When I got to Las Vegas on the first leg of my long flight from NH to LA, I noticed my neck was stiff - more than usual. I blamed that on sleeping on the plane without using one of the silly looking pillows.
Last Tuesday, the bumps on my scalp became worse and I started to have these weird pulsating stinging pains. I thought that was just a muscle spasm due to me straining my neck while sleeping on the plane.
I called my doctor and made a mistake by answering a question wrong. I failed to really think through that all the pain and bumps were only on one half of my body. Perhaps I was already in enough pain, I missed the question. That caused a one-day delay in the diagnosis.
The following day, Wednesday, the pain was getting worse, so much so I only got a few hours sleep. I called the doctor again, as something was wrong. The stinging pains were getting more frequent and worse. The best I can describe in getting stung by 10 wasps at the same time. It happens without warning.
If you're in the health field or you've had what I have, you've already figured it out. Shingles, and not the ones you put on your house. I've got shingles. Go Google this and read up on it. You don't want this happening to you. Not ever.
By Saturday morning, I couldn't stand it any longer. My friends drove me from Las Cruces, NM to Albuquerque, NM. This was the best option to get me on a plane to get me home to NH as quickly as possible.
I'm still suffering today as I type this, but I may have seen the worst. Let's hope so, as the symptoms can continue for weeks or months.
No Austin Meet Up
I was supposed to be in Austin, TX today beginning a three-day conference. I was going to try to meet with you tomorrow for lunch. Obviously that's not going to happen. I'll get back there one day.
Finish Carpentry Saw Blade Test Soon
I just ordered three saw blades from IRWIN Tools to begin a precise test to see which blade produces the finest cuts with trim lumber where you just can't afford any fuzz or tiny splinters. I hope to have the results available to share with you very soon.
Attaching a Mantle to a Brick Fireplace
Albert Daughtridge of Fort Lawn, SC emailed me the following question. He must have watched my French cleat video I did a few years back about this time-tested hidden method of attaching things to walls:
If the newsletter sign up form slides into the window as the video plays, wait a few seconds and an X with a circle will appear in the upper right corner of the form. Click that and it will close the window. I have a cookie set to make that NOT happen, but the cookie may have expired on your computer.
But Albert must have sneezed during the middle of the video because I clearly show you can make the cleat from metal.
Here's what Albert asked:
"How do I attach a 9 1/4"W x 3 1/2"H mantel to a brick chimney. The solution must be a non-combustible attachment to meet code.  So a French cleat will not work."
Albert, metal meets code and it absolutely will work in this case. You just need a fairly stiff piece of sheet metal, perhaps 16 or 14 gauge.
More Next Week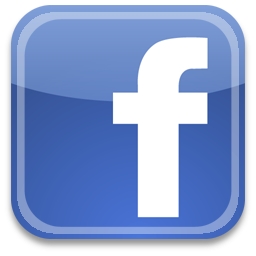 I've run out of energy already this morning because of these wicked shingles. I'll have more for you next week. Oh, the meet up in Montrose last week was tons of fun. I discovered much that's going to help me improve the newsletter and the website. PLEASE come out to any meet up I have if you can. If there's not one near you, would you consider coming to a one-day event? Let me know. There's a photo and short video of last week's meet up on my AsktheBuilder Facebook Fan Page.
www.facebook.com/AsktheBuilder
Time for me to go lay down.
Tim Carter
Founder - www.AsktheBuilder.com

Do it Right, Not Over
Boring but Necessary Disclaimers and Other Stuff
I do product reviews frequently. Please read my Disclosure Policy to understand the relationship between me and the companies that make the products or offer the services I review.
PERIODIC OFFERS: This is a free newsletter filled with thousands of dollars of advice for your use and pleasure. From time to time I do offer you some of my products to help offset the time and resources I put into this newsletter. I hope that you consider this when you see me make you an offer.
Friendly Question Reminder!
If you have a question for me, don't hit the Reply button just yet. Go immediately to my web site and type in the keywords about your problem into my Search engine. The search box is at the top of every page of my web site. You could have your answer in seconds if you do this! Please pay attention to all links you see at my web site. The exact products and services you often need are right in front of you, and you might be ignoring them.

AsktheBuilder.com
100 Swain Rd
Meredith, NH 03253, USA