Laser Line Level
A regular bubble level, torpedo level or a electronic level works well for small projects, but they have limitations due to their length. Every time you have to move the level, there is a chance for error.
The laser levels can project a line from ten to thirty feet. Most of the laser levels have an adjustable base so you can level it. Once it is level and at the right height, it projects a line onto the wall. A laser level can also project a line around a corner. There is also a wall mounting base. Camera tripods work fine for holding the laser.
Some laser levels are self-leveling and project a line 360-degrees. Great for using on a project such as this shed build.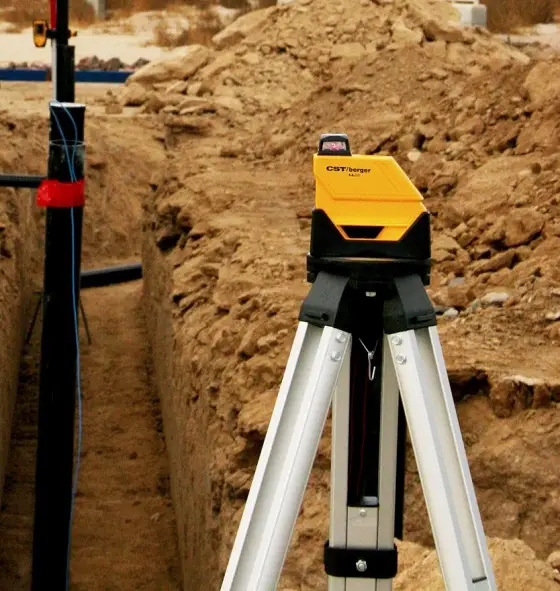 One such level is the CST/Berger LL20 Self-Leveling 360-Degree Exterior Line Laser with Cone Technology.
This unit features:
compact design

easy to transport and store

rugged housing design provides protection up to a 3-foot drop

enclose glass lighthouse

cone laser technology, no rotating or motorized assemblies

simple one button operation
This is the laser level Tim used on his DIY Shed built.
CLICK HERE to purchase this laser.