April 19, 2020 AsktheBuilder Newsletter
I'm just certain you're a new subscriber! You have that glow about you. Beaming about getting your first issue, aren't you? I sure hope I don't let you down! Guess what? I listen to music while creating this newsletter. If I shared that you and tequila make me crazy and it runs like poison in my blood, would you know who's keeping me company in my man cave? (Editor Note - Kenny Chesney - You And Tequila.)
You, on the other hand, might remember way back when I shared that I was moving to New Hampshire. I was born and raised in Cincinnati, Ohio and believe me, moving far away is quite disruptive. But everyone survived! I must say I left behind some great friends who I miss all the time as well as those cheese coneys - no mustard - heavy onion.
Severe WX & Tornado Season
Here in the USA, the hazardous weather season has begun. Just last week there was a massive outbreak of tornadoes.
There are all sorts of places you can gather safety information when you need it. But I want to share something you can do before severe weather strikes. If you're involved in:
building a new home

adding a room addition

doing a major interior remodel
You can often incorporate a safe room with not much extra cost. The room can be as small as a 4 x 6-foot closet!
Did you happen to see the unbelievable story of the family in the state of Mississippi who survived inside a tiny closet? The vicious tornado completely swept their house OFF the slab and only the closet was left standing. How is that possible you might ask?
CLICK or TAP HERE to see the stunning photos and to read the story.
They survived because the closet was surrounded by concrete blocks. But not just any concrete blocks.
My guess is they constructed the closet EXACTLY as I say to build a foundation in a past column. CLICK or TAP HERE to understand how you should create your safe room.
It's very important to realize that I'd change one thing in the design you see in the photos. I'd have put in a steel door with a steel frame just like you see in thousands of commercial buildings all across the USA. You need a very strong door that will not rip off the hinges and will resist puncture by flying debris.
Staining Paver Brick or Exterior Tile
Did you know you can change the color of exterior concrete paving brick, softer Mexican tile, stamped concrete, and even concrete sidewalks and driveways?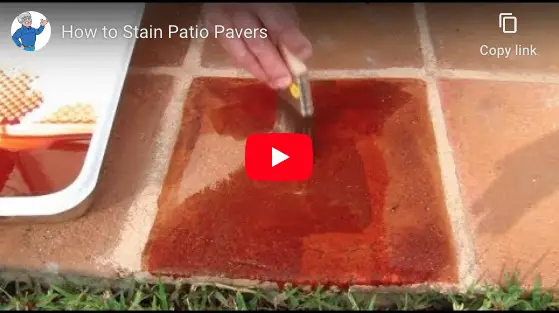 CLICK or TAP HERE to see how easy it is. You'll also discover why you don't need to purchase any painter's tape!
Leaking Tub Spout
Imagine each time you take a bath or a shower, you get a drip from where the spout connects to the pipe behind the wall.
How do you fix this yourself and save about $200 or more?
It's so very easy! CLICK or TAP HERE to see how I'd do it.
Replace Crap Aluminum Windows With Vinyl
I had a great phone conversation with Gary not too long ago.
He's older than I am and not afraid of replacing his own windows. He just needed a little bit of advice on how to measure and install new vinyl windows. Here's one of the many windows he wants to replace.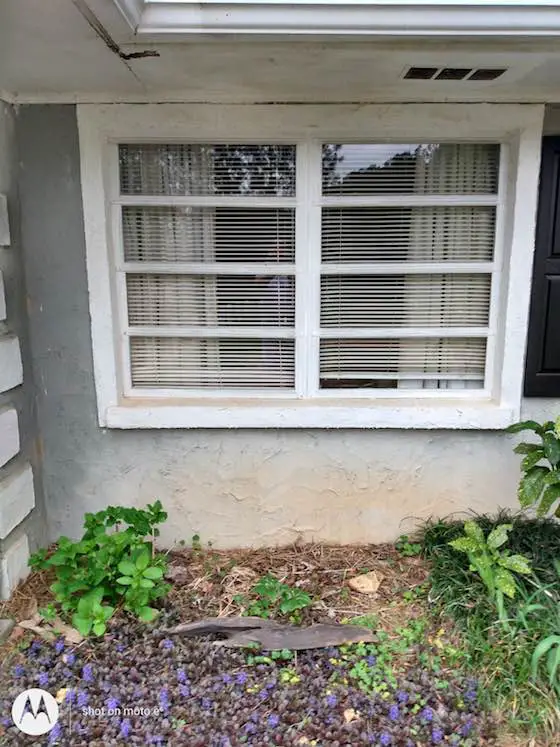 CLICK or TAP HERE to discover key tips that I guarantee will save you hundreds of dollars.
I'll bet you didn't know about how to measure replacement windows and what's the best way to ensure there are no mistakes! Now you'll know!
Best Wood Deck Sealer
I don't have a wood deck, but I do have a 40-foot-long cedar boat dock and a set of treated-lumber steps going down to the dock.
It's time to clean and seal all that wood. I started about two weeks ago when instead of the 16 inches of snow N.H. might have had, there was a rare warm day here in early April. Look at these before and after photos of the first dock panel that the steps rest on: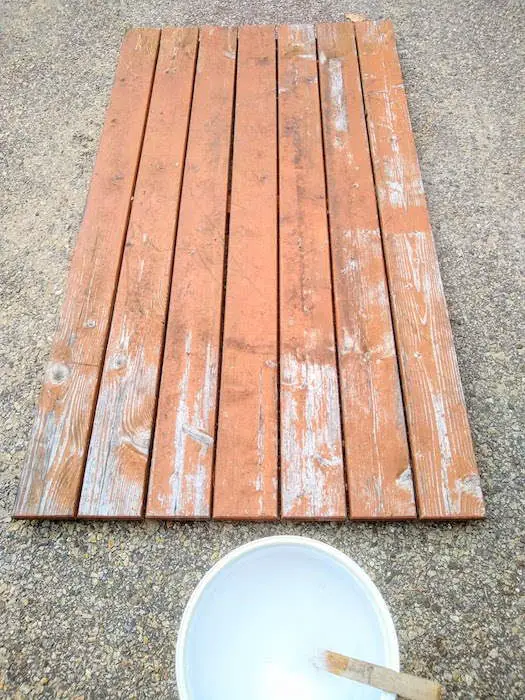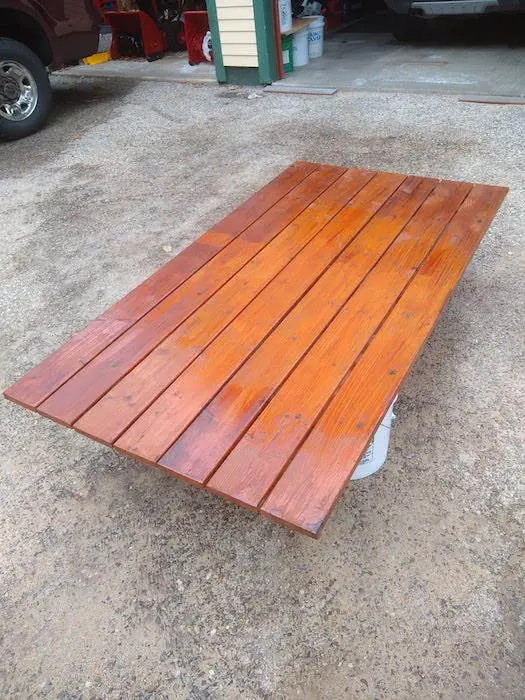 You may wonder:
"Tim, how did you clean the cedar? Did you take off all the old sealer? Did you have to sand the wood after cleaning? What sealer did you decide to go with?"
I'm going to answer all those questions in the next issue and I have what we call a run-and-gun video about it too! So don't forget to look for it next Sunday.
Epoxy Garage Coatings & Spalled Concrete
Have you thought about using those stunning epoxy coatings for concrete?
Do you think you could use one to repair this concrete?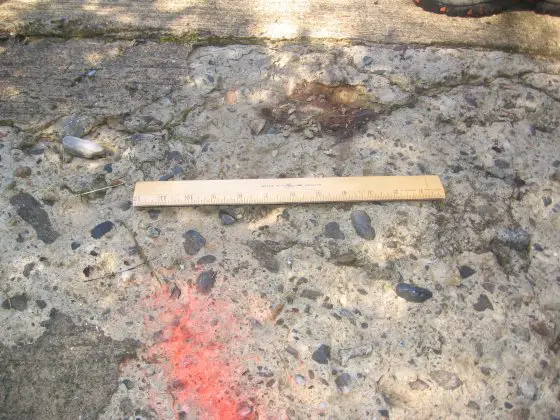 What do you think I would do?

Are you wondering if I have an epoxy coating in my garage? After all, I have access to all the coolest and latest products.

Do you think you could even salvage the concrete in this photo?

CLICK or TAP HERE to get all those answers and MORE! I guarantee you'll be satisfied. If not, let me know and I'll send you a prize in the mail if you send me a #10 SASE.

What do you think? Enough for a Sunday?

Are you tired of being locked up? You're not alone. We'll get through this.

Tim Carter
Founder - www.AsktheBuilder.com
BEST CLEANER IN THE WORLD - www.StainSolver.com
Cool Waves - www.W3ATB.com

Do It Right, Not Over!


P.S. Do you have an outdoor patio umbrella? How about a fabric awning? What about outdoor furniture cushions?

Are any of them dingy? Do you want to restore them to BRAND NEW? It's easy! CLICK or TAP HERE to see how!