April 20, 2011 AsktheBuilder Tips And Newsletter
What's in This Newsletter?
Latest News
Deck Stain Test
Water Heater Pilot Light Outages
AsktheBuilder on Facebook
Stain Solver Sale
Snow & Ice Creating Roof Noise
Boring but Necessary Stuff
Welcome if you're a new subscriber. If you like this newsletter, feel free to forward it to as many of your friends as you wish.
Latest News
If you're a new subscriber in the past 14 days, you're unaware that I was pretty sick about three weeks ago. At the end of March, I was afflicted with a nasty case of the shingles. I'm on the mend, but it really put me behind.
I want to thank you if you sent me Get Well thoughts. I got so many emails that not only did I not have the energy to respond to all, but it just was impossible to answer you personally. I hope you understand.
You may have been one to slightly scold me about the lost opportunity to advise others about the vaccine or preventative medication that's available. Bottom Line: Next time you're at your doctor, ask her/him if you qualify for the vaccine or drug. I believe there is one if you've never had chicken pox - the source of shingles, and there is a different one that can be administered if you have had chicken pox.
All you need to know is that you don't want shingles on your body. They work great on your home, but you don't want them ever on your skin.
I'm getting much better. My scalp, at this point, feels like I have a medium sunburn. It's still sensitive to touch, but the extreme pain is gone as are the debilitating flu-like symptoms.
Deck Stain Test
I'm gathering the top semi-transparent deck sealers right now preparing to create a massive side-by-side test of the top brands. This is an offshoot of the test I did last year on my dock.
This morning I met with the factory rep for Valspar, Maribeth, and she was kind enough to give me two samples of their top-of-the-line deck sealer.
So here's the BAD news. The test results will NOT be available until next May. I want to do a year-long test. I'll have the results for you next Spring. Wait till you see the photos and how I document each step of the way.
I'll be testing the products on both weathered treated lumber and cedar decking.
Water Heater Pilot Light Outages
I've been receiving a rash of complaints about water heater pilot lights going out. Two weeks ago, I went to two of the top water-heater manufacturer websites and used the Contact Form to get someone from each company to talk to me.
Can you believe that I've yet to hear from one of the companies, and the other one just called back today?
If you have a company website with a contact form, I beg you to be more responsive. If you can't respond in 24 hours, then take down the contact form from your site.
What we do here at AsktheBuilder.com is review the incoming messages each day. Complaints and media requests are handled immediately. Questions we get are put in to the queue to be answered on a first-come first-served basis.
What You Missed on the AsktheBuilder Facebook Fan Page
opens in a new window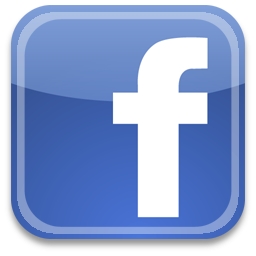 Each week I try to recap what happened in the past week on the AsktheBuilder Facebook Fan Page. If you're not on Facebook getting my updates, you should be. It's FREE. If you don't want to join Facebook, no worries, you can STILL go to the link just below and read all the tips for FREE.
If you're on Facebook, all you do is go to the fan page and click the Like button to get the updates.
opens in a new windowwww.facebook.com/askthebuilder
Here's a quick recap of what happened:
I helped Greg put up some wall sconces in his NYC apartment.

Joe, who lives near Cleveland OH, wanted to know the best roof shingles to buy.

I did a quick review of the

opens in a new window

Bosch PS50-2A Multi-X cordless tool. Woo Hoo!

I upload a photo of some cool wood bead board panels that I installed on a Sub-Zero refrigerator.
I really urge you to get on Facebook and Like my Fan page. There's lots happening there that you're missing. Some of it could save you lots of time and money!
Stain Solver Sale and Distribution News
My illness has caused me to delay the annual Stain Solver Sale. Before we get to the sale announcement, I desperately need your help.
Are you a satisfied Stain Solver customer? Could you please go to opens in a new windowwww.amazon.com and search for Stain Solver?
We've been selling it there since last September and got fantastic ratings with comments. But a month ago, we uploaded all the new photos and the NEW sizes of Stain Solver.
We didn't realize that would wipe out all of the past great comments customers left. It's really hurting us not having the comments. Would you please invest just 5 minutes of your time and go there leaving us a comment and telling a short story of what Stain Solver cleaned for you? Thank you so very much for doing this.
Now here's the sale information:
Everything about Stain Solver is NEW except the magical powder in the containers. We've not touch the awesome formula that makes Stain Solver, in my opinion, the absolute BEST oxygen bleach on the market.
opens in a new window

But the containers are new, the logo and labels are new, the boxes are new, the website is new.
So here's the sale news. First, in all the years of selling Stain Solver, sixteen I believe, I can't ever recall a discount this big.
I'm offering a 25% off coupon in honor of the outdoor cleaning season to use on decks, patios, siding, roofs, patio furniture, umbrellas, driveways and lawnmowers.
Because the discount is so big, it only lasts until midnight on the Monday after Easter (April 25, 2011). That's LESS than a week away! I'm sure there are those on some vacation and who will not see this email until Monday morning.
To get the discount, use this Promo Code:
ENJOYYOURBACKYARD
Go here to see the opens in a new windownew Stain Solver website and all the things it cleans. You'll regret it if you pass on this sale. If you're a subscriber that's been around for years, you know I don't do these deep discounts every month.
I urge you to buy as much as you can afford. Wait till you see the EASY-OPEN containers that we've switched to. You're going to love them.
opens in a new window
Finally, we are starting to place Stain Solver in specialty stores. If you want to SELL Stain Solver in your store, it could become a nifty profit center that you don't currently have.
I've been starting to visit stores here in NH that sell red wine, pet supplies, hardware, ceramic tile, linens, kitchenware, baby clothes, etc. Remember, Stain Solver gets out just about ANY organic stain in minutes.
If you work in one of these stores or own one, you'll want to have our gorgeous 2-pound bottle with the retro metal lid right at the cash register for all to see. It puts people's head on a swivel when they see it.
opens in a new windowGo here for details to become a reseller of Stain Solver.
Snow and Ice Creating Roof Noise?
Nicole Carey of Worcester, MA emailed me the following question:
"A large amount of heavy snow and ice built up on the roof of my 4-year-old town home.  The condominium management company never used preventive measures to remove the accumulated snow.  Now my roof creaks every time there is a strong wind.  The creaking happens across the entire second floor.  Should a structural engineer look at the roof?"
Nicole,
I don't feel there is any need to call in a structural engineer. I would expect that your roof has been constructed to the minimum requirements for your area anticipating the snow and ice load.
The noises you hear could just be the structure reacting to wind loads. That's perfectly normal. If your house is of wood-framed construction, it can actually move slightly in response to wind loads. This movement creates noise. Almost always the house springs back to it's original position.
Just start monitoring your walls and ceilings for cracking. If you see cracks start to appear and they grow, then it's time to call in an engineer.
Boring but Necessary Disclaimers and Other Stuff
I do product reviews frequently. Please read my opens in a new windowDisclosure Policy to understand the relationship between me and the companies that make the products or offer the services I review.
PERIODIC OFFERS: This is a free newsletter filled with thousands of dollars of advice for your use and pleasure. From time to time I do offer you some of my products to help offset the time and resources I put into this newsletter. I hope that you consider this when you see me make you an offer.
Friendly Question Reminder!
If you have a question for me, don't hit the Reply button just yet. Go immediately to my web site and type in the keywords about your problem into my Search engine. The search box is at the top of every page of my web site. You could have your answer in seconds if you do this! Please pay attention to all links you see at my web site. The exact products and services you often need are right in front of you, and you might be ignoring them.
AsktheBuilder.com
100 Swain Rd
Meredith, NH 03253, USA