April 21, 2022 AsktheBuilder Flash
Deck Stain Test Results READY
I've been getting SO MANY requests, I decided to release the results of my Deck Stain Test early.
You might be one that said, "Tim, come on! I want to stain my deck THIS WEEKEND. Pick up the pace. TAKE MY MONEY. Tell me what you used!"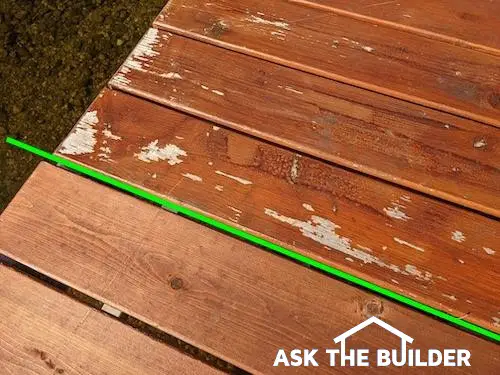 If you want to know the name of the product I used as well as some background on the test, you can get it here NOW.
SPOILER ALERT: If you purchased my Deck Stain Test Results six years ago and expect to get a free update, you need to know I mimic my business after Consumer Reports.
You pay for each issue you get from them, including new tests on something they featured years before. They don't give you free updates. Thanks for your understanding!
Happy Staining!
Tim Carter
Founder - www.AsktheBuilder.com