April 3, 2020 AsktheBuilder Newsletter
I'm pretty sure you might be a new subscriber. Thanks for your trust in me during these trying times.
On the flip side, this could be your second edition or your 873rd one. Yes, I've been producing this newsletter since 1995 or so. Do you want to see just about every past one? opens in a new windowCLICK or TAP HERE to see countless past newsletters.
COVID and Me
I don't know about you, but I'm finding this entire virus dilemma a surreal experience. Here are a few personal stories.
Yesterday, the local cable-TV repairman had to replace our cable box that had overheated and died. BTW, you need to make sure you INSPECT yours. Look at the intake ports where cooling air enters and look at the cooling fan. My fan was completely blocked with dirt and dust. Never set anything on top of the boxes. They need air to stay cool.
In the past, the repairman would have come inside and switched out the equipment. Yesterday, he arrived, walked up to the front porch, reached as far as his arms would allow, handed me the new box and RETREATED as fast as possible saying, "I'll be in my truck waiting for five minutes. Call me if you get it hooked up correctly."
What would have happened if I didn't possess the skills to disconnect and reconnect the box?
Then an hour ago, I went to a new grocery store, Market Basket, and it was really interesting. They limited the number of people who could be shopping in the store at once to 147. When I got there, I was able to walk right in. When I exited the store, about fifteen people were standing in a chilly rain waiting to buy food for goodness sake!
Not surprisingly, there were limits on several products to stop the hoarders from getting their greedy hands on lots of stuff.
I never thought I'd live to see this day. I felt like I was living in a socialist country where society is crumbling and decaying. We're also dealing with an influx of people trying to escape the virus. I live in sleepy central New Hampshire. There are some who live in more populous states south of here, where the virus is more rampant, who are trying to find a safer place. It's upsetting many of the locals.
Free Phone Calls

If you haven't already heard, I've been making free phone calls to help you and others. In the past few days, I talked with Maggie, Jason, Gary, Bob, Gary, and I'm about to call Jan after I type this.
I'm hoping in a few days to have the phone calls produced so you can listen to the advice. The topics were great and I guarantee you'll discover something new from one or all of the calls.
If you want a FREE CALL from me, you need to opens in a new windowCLICK or TAP HERE and fill out the form.
LE Johnson, a USA company based in the Midwest, makes the best pocket door hardware I'm aware of. Yesterday, I went back and opens in a new windowrevised a column about these magic doors.
I URGE you to give it a serious look. You'll see a great video I shot of a pocket door being installed in a new home. opens in a new windowCLICK or TAP HERE to watch the video and discover how to ensure a pocket door doesn't jump the tracks.
Brick Leaks Water - LOTS of Water
opens in a new window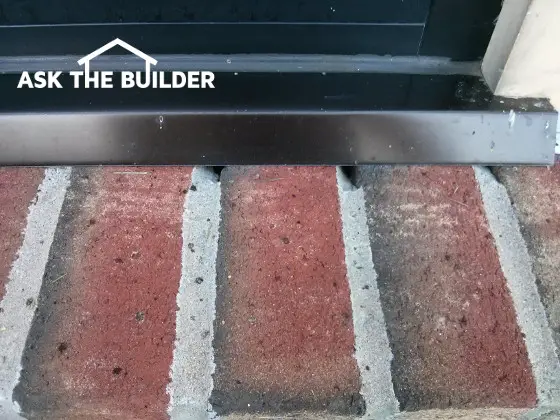 Please, please, please check out this revised column if you own a brick home or are thinking of building one.
You might be one of the many who feel brick homes are waterproof and the best homes out there. That might be true if you happen to know a kindergarten teacher who reads fables to you like the one about the Three Little Pigs.
Don't get me wrong. I love kindergarten teachers and they do marvelous work. But it's important to realize a brick house is going to keep you happy and healthy ONLY if the builder and bricklayer know exactly what to do.
opens in a new windowCLICK or TAP HERE to see how I'd build your brick home and WHAT YOU NEED TO DO TO STOP WATER if you have an existing one.
New Roof Means New Flashings
Are you getting ready to have a new roof installed?
opens in a new window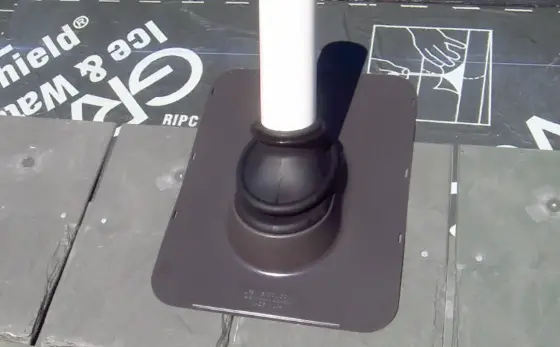 If so, you opens in a new windowMUST WATCH a video about the best plumbing vent pipe flashings. Don't allow your roofer to install the sub-standard ones that you see at the home centers.
opens in a new windowCLICK or TAP HERE to watch the video.
That's quite enough for a Friday.
Tim Carter
Founder - www.AsktheBuilder.com
Hydrogen Peroxide CLEANER - www.StainSolver.com
Morse Code and More - www.W3ATB.com
Do It Right, Not Over!
P.S. Are you going to purchase new replacement windows after the health crisis subsides? Are you building a new home?
Do you know how to tell if you have the BEST windows? I'm willing to bet you one pound of dark chocolate that you don't know how to identify them. opens in a new windowCLICK or TAP HERE to see what companies make the best windows.