August 1, 2021 AsktheBuilder Newsletter
Welcome if you're a brand new subscriber in the past week.
This is a very abbreviated newsletter as I'm actually driving back from the New England Forest Rally as you might be reading this. I need to be dressed and ready for church by 9:30 AM.
I'm the Chief of Communications for the event. This fancy title means I herd about fifty amateur radio operators with the help of four of my radio team leaders.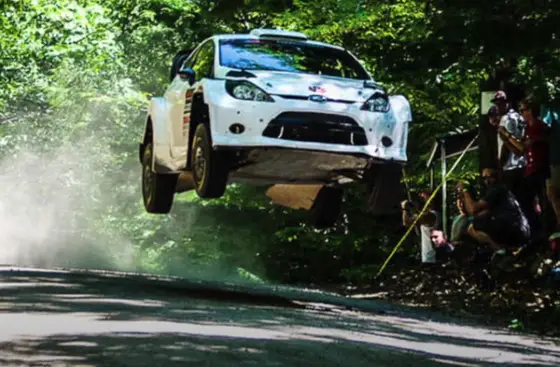 We use our radios and provide all of the safety communications for the entire world-class racing event.
The weather this year was epic. Cool and moist which helped keep the dust down! Some years, it's been sweltering hot with dust so thick you can't see ten feet in front of you.
CLICK or TAP HERE to watch a video giving you an overview of all that's involved. Who knows, maybe next year you'll come to the rally as a radio operator or a spectator!
How HOT Do Decks Get?
Have you burned your feet recently stepping onto a deck with bare feet? Or do you have small children or grandchildren who are at risk? Look at this photo. See the temperature next to the crosshairs on the bottom step?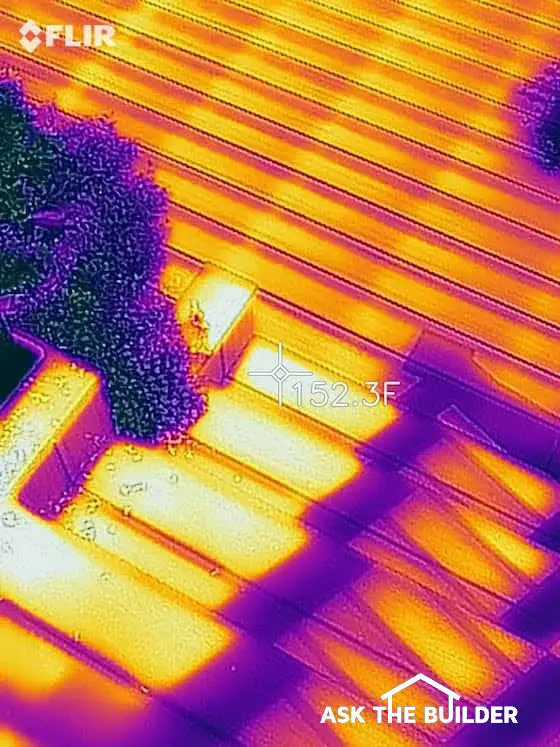 CLICK or TAP HERE to see a side-by-side comparison with wood decking vs. composite decking. You'll be STUNNED at the temperatures of BOTH for sure.
FREE BIDS

- Local Contractors

CLICK or TAP HERE to get FREE BIDS for any job inside or outside your home. You'll get calls within an hour.
STAIN SOLVER SALE ENDS
The Happy-Belated-Birthday-to-Tim STAIN SOLVER SALE ends in HOURS. It's over at midnight Sunday August 1, 2021, Eastern Time.
You don't know what STAIN SOLVER is? It's the most powerful certified organic oxygen bleach made in the USA. It will clean ANYTHING you can get wet with water.
Do you want the BEST BUY per pound?
Then order the five-gallon pail.
Use this promo code:
KT5
FREE SHIPPING to any location in the contiguous 44 USA states and 4 commonwealths.
CLICK or TAP HERE to order the best certified organic oxygen bleach in the USA.
Why haven't you tried STAIN SOLVER yet? Let me know and I'll do my best to convince you.
If you're a HAPPY STAIN SOLVER user, please HELP ME convince others. Share a fast story of something of yours that STAIN SOLVER has saved!
Solar Attic Fans - BWAHAHA
Do you think solar attics fans cool your attic? Here's a solar panel connected to one in my last home. The fan is at the top of the photo - the thing that looks like a gray flying saucer: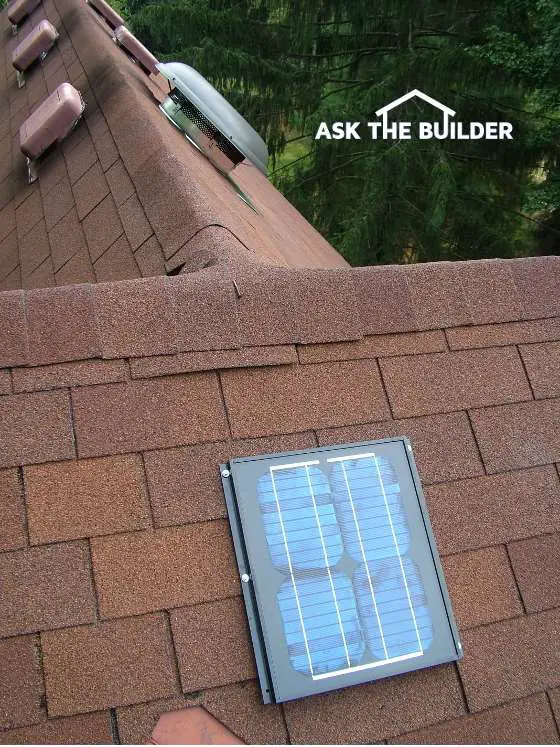 If you bought one at a home show from a slick salesman, you may be smarting right now. I don't mean that you're smarter than when you went to the home and garden show, mind you.
CLICK or TAP HERE to discover the TRUTH about solar-powered attic fans.
You need to start to believe in the science, not what others say about things! Remember what you discovered in high school physics class?
That's enough for a Sunday.
LAST CALL - the STAIN SOLVER sale ends in hours.
CLICK or TAP HERE to order the best certified organic oxygen bleach in the USA.
Tim Carter
Founder - www.AsktheBuilder.com
Promo Code KT5 - www.StainSolver.com
MayDay! - www.W3ATB.com
Do It Right, Not Over!
P.S. What's a french cleat? Do you really know? CLICK or TAP HERE and watch a short video.