August 1, 2108 AsktheBuilder Newsletter
Are you new? Howdy, and get ready to have your brain filled with knowledge! 😉
Been around the block or two with me? You know the drill. Click the links below and be amazed!
It's been a strange summer. Somehow August has crept up on me. I've got lots to do in a short amount of time because September is filled with travel and the fall will have me up on Mt. Desert Island installing all the plumbing, radiant heat, and electric in my daughter's new home.
Beginning today, I'm going to be spending no less than two hours each day in my garage. This is the year of decluttering and selling LOTS of things on both Craigslist and local Facebook Garage and Yard Sale pages.
If you've never done this, I recommend it. People will pay for things you might throw away or leave at the FREE room at your town dump. It's a matter of pricing things right so they're a bargain.
I've found the key to selling things on Facebook Garage Sale groups is to come up with a creative story with lots of great photos. Here's an example of one of the things I sold:
Mythical Silver Heirloom Pieces
In case you're a model railroader, I'm getting ready to sell a bunch of large-format Buddy-L track. This is the real deal. It looks just like real railroad track and I have lots of the original connecting bars where you bolt the pieces of track together just like real rails used to be done before they started welding track. Contact me if you want to get this before a stranger takes it.
Great DeWALT Socket Set
I recently tested the DeWALT 1/2-inch socket set. It's remarkable.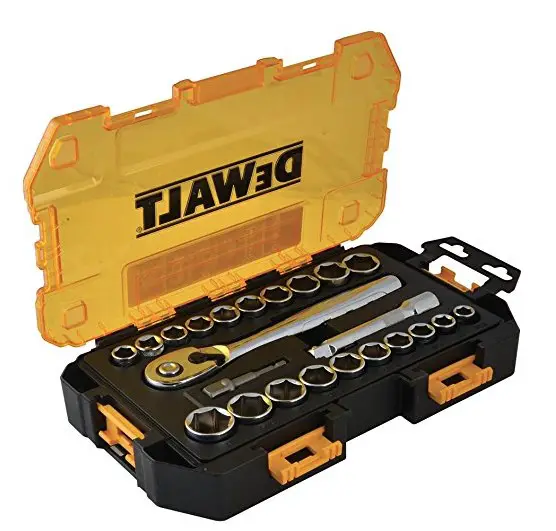 What I like about this set is the sockets are 6 point. This means they're hexagonal in shape. This is important because the force of the turning ratchet is distributed across the full six faces of the bolt or nut.
This 23-piece set has both metric and SAE sizes. It's a dandy addition to your workshop.
I used one of the largest sockets in the set to help me get off the caliper bracket on my monster Ford F-250 Super Duty 4x4 truck. The bolts holding this bracket are really torqued and the socket, along with my 5-foot length of 1-inch black-iron pipe I use for a lever, did the job!
CLICK HERE to have this affordable set delivered to your home or business in just a few days.
More On-Demand Radio For You
I've done a poor job of sharing the links with you about my podcasts or on-demand radio as some like to call it. You can listen to ALL OF THEM FOR FREE.
There are LOTS of great tips and stories in the podcasts. If you're not listening to them, you're missing out.

Here are the links:
At the VERY LEAST, please CLICK THE LINKS above and just scan the list of written HIGHLIGHTS of each podcast.
Why? You may see that one of the calls will HELP YOU with a problem you have now.
Examples of what you'll discover: Best rust paint for steel, best concrete repair epoxy, best garage insulation, new tin roof material, etc.
New Home Cost Estimator
Did you know I have a handy tool that allows you to get pretty close on the cost to build a new home? All you need is just ONE BID for ONE ITEM of your home. Sounds crazy, doesn't it?
It's true and it works well.
If you know the bid for the roof or the drywall, the magic spreadsheet fills in ALL THE OTHER numbers including the total estimate.
It uses time-tested price dynamic price-allocation math that I employed when I built homes.
It can save you lots of time and it's very accurate if you use it properly. You can really zero in on the actual price of the house if you get bids for several things and allow the spreadsheet to calculate three different total prices.
You then just average the three numbers and that should be the price you might get from three bidding contractors.
CLICK HERE now to get this powerful tool.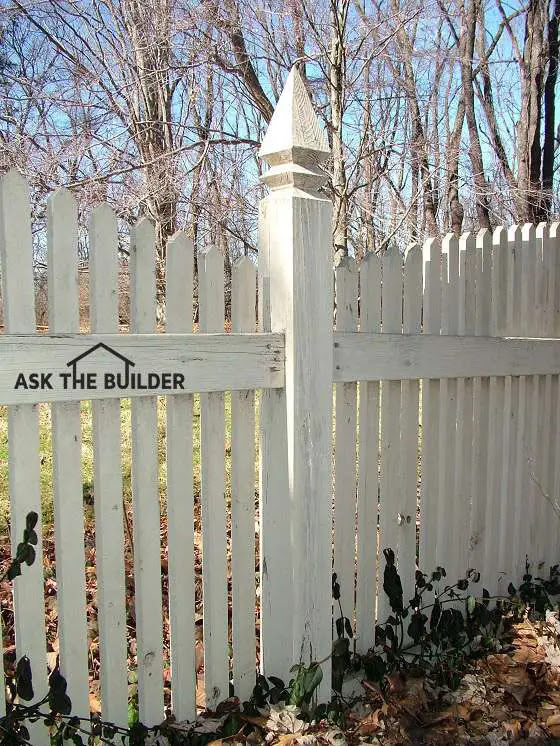 I'd say that's enough for a Wednesday.
I'll be revising more columns for you the rest of this week.
Tim Carter
​​​​​​​
Founder - www.AsktheBuilder.com
Certified Organic - www.StainSolver.com
Bliss Via Invisible Waves - www.W3ATB.com
Do It Right, Not Over!