August 26, 2019 AsktheBuilder Newsletter
I know, I just landed in your Inbox yesterday.
But REMEMBER what I said?
The NEVER-BEFORE 20% OFF the Stain Solver sample size ENDS in about 8 hours.
I can just about GUARANTEE you'll NEVER see the price this low again.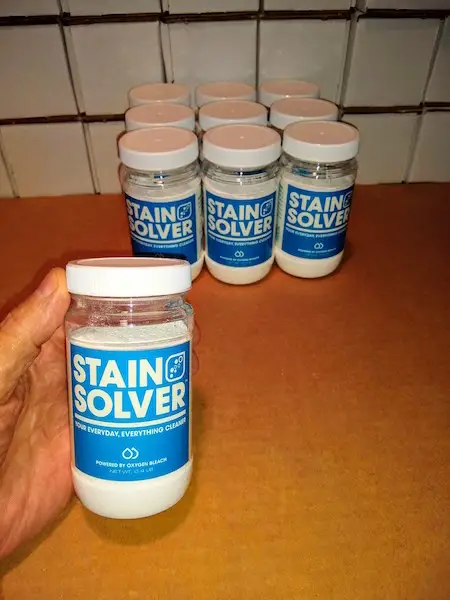 What you see above are little guys, that's what we call them here in the office, already in the white boxes and the others are ready to pack for you.
Are you one that says, "BAH, Tim! Your Stain Solver doesn't interest me!"
Well, you're really missing out. Stain Solver is made in the USA with USA ingredients, it's certified organic and it WORKS!
Kathy and I started the company in 1996.
Over the past 24 hours if I told you how many 50-pound BUCKETS of Stain Solver we've sold to RETURNING customers, you'd be BLOWN AWAY!
Think about that.
Why would someone buy 50 pounds?
Simple. They might have bought a sample size, discovered how WELL IT WORKS, and then wanted the best price per pound.
Period.
CLICK or TAP HERE to place your order NOW!
Regular Newsletter on Wednesday
Look for another email from me on Wednesday. I'm going to share a consult call I had this morning with Donna. You may have the same problem she does!
Tim Carter
Founder - www.AsktheBuilder.com
Maker of Little Guys! - www.StainSolver.com
Crear of Brass Dust - www.W3ATB.com
Do It Right, Not Over!