Basic Wood Decks
"My Very Basic Decks.
Both decks are made out of pressure treated lumber, I purchased the spindles and made my own handrails. The upper deck is 12' x 14' and lower level is 12' x 19'. I added the gazebo last summer to keep the sun away from my sliding glass door.
The stain I used was Olympic Maximum penetrating oil formula toner, and the color is Redwood Naturaltone with the white stained handrails. We spend a lot of time on this deck watching the birds and listen to my fish pond waterfalls."
Mike Rignola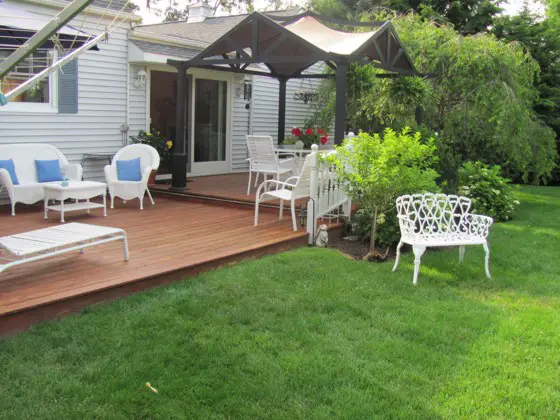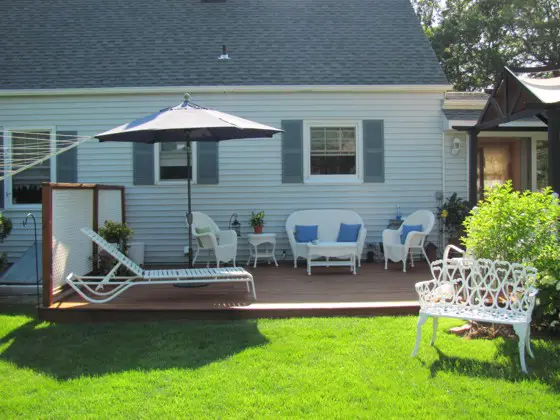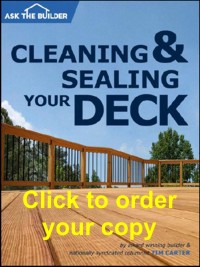 If you want to submit pictures and the story behind your project, CLICK HERE to go to the Before & After Submission Page.