Books on Fences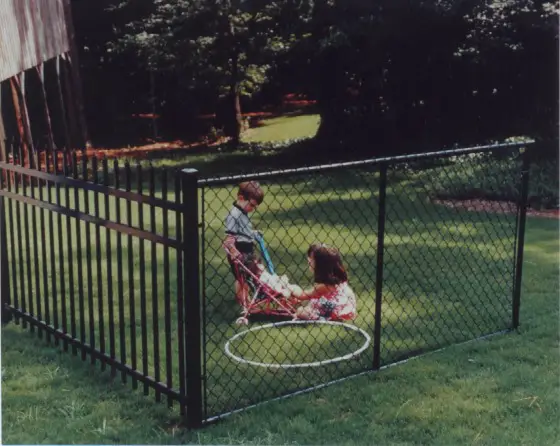 Reading Pays Off
If you are thinking of doing some fence building on your own, one or more of these books may save you lots of time and money. Most of them have great illustrations and clear instructions. There are other fence books out there as well. Read several to obtain multiple viewpoints. No one person has all of the correct answers!
Books on Fencing
There are some spectacular books on the subject of fencing. Some are simply idea and technique books, while others are detailed do-it-yourself books that take you through the entire process. I was unable to find a book devoted entirely to chain link fencing. Some of the books had chapters on it, though. I did find some great books, listed below, that you can click on at the bottom of this page and order.
Fences and Gates

by Sunset Books
Master the basics of building fences and gates. Step-by-step illustrations guide you every step of the way from planning to building, maintenance to repair.
Tricks of the trade help you achieve professional results. You'll find out: How to plot a curve...How to mix your own concrete...How to use a water level...How to brace a gate. Color photos provide examples of different styles and materials available. "Toolkits" tell you exactly what tools you'll need for each job.
Sunset editors demonstrate the latest tools, techniques, and materials to make your work easier and safer, and show how to save time and money on your next home improvement job.
Fences and Retaining Walls

by William C. McElroy
Everything you need to know to run a profitable business in fence and retaining wall contracting. Takes you through layout and design, construction techniques for wood, masonry, and chain link fences, gates and entries, including finishing and electrical details. How to build retaining and rock walls. How to get your business off to the right start, keep the books, and estimate accurately.
A Portfolio of Fence and Gate Ideas

By Cy Decosse
This book has some interesting ideas! Model a fence from this book and you will be the talk of the neighborhood!
Column B324