December 11, 2018 AsktheBuilder Newsletter
If you're a new subscriber, greetings and salutations! If you've been getting the newsletter for a while, thanks for remaining here.
This has been one of the craziest years of my life.
All sorts of great things have been happening with my three kids. Just last week, my son got a fantastic new programming job after taking an immersive online course for three months that taught him computer programming.

As you might imagine, he's very happy as are Kathy and I. He starts on December 31st of all days.
One of the people in his class was a woman in her mid-fifties. There's a negative unemployment rate in much of the coding industry right now. If you can fog a mirror and write compact code, you can get a job. Age doesn't seem to be a barrier. The recent factory tours I've done hammer home the importance of programming skills. Some of the highest-paid employees at the factories are the programmers and maintenance crew that keep the robots working non stop. Think about that.

All that said, if you have kids or grandkids trying to think about their future, don't forget the trades. I've been a master plumber since age 29 and right now, here in humble central New Hampshire, I'd have no issue charging out at $125 an hour.
Do the math - that's $1,000 per day in gross wages. We NEED plumbers, electricians, carpenters, GREAT roofers, etc. People you love can have a rewarding and fulfilling career in the trades.
My Daughter's New House
I've not shared much about my daughter and son-in-law's new home up in Downeast Maine. There were a few delays, but here's what things looked like at the job site last Thursday.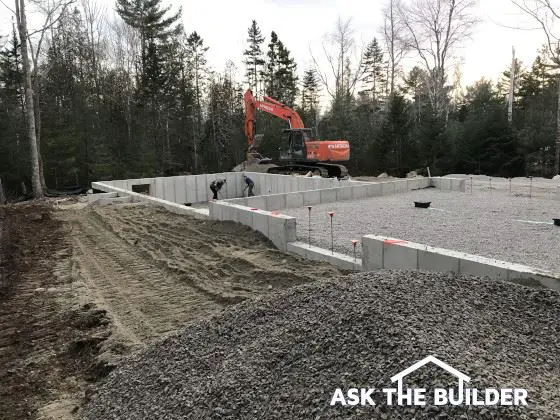 You're looking at the back of the house in this photograph.
The garage foundation is to the right with two floor drains - one under each car. The notch is for a 6-foot-wide overhead door that faces the backyard. It's perfect to drive a lawn tractor through.

The two men are spreading gravel in the crawlspace. The slab for the crawlspace is scheduled to be poured this Thursday or Friday. Next Monday, the framing starts and I'll be there recording video of the entire process. Wait until you see all the video.

The Structural Building Components Association is partnering up on the project and every piece of the framing was built in factories in Maine.
The floors will be floor trusses, not solid joists. The advantages of floor trusses are too numerous to list. I'm creating a special video just about these wondrous things!
All the walls were made in a factory and will be put up like Lego blocks in just a few hours.
The roof trusses are giant attic trusses with an 18-foot-wide room in them that runs the entire width of the house as well as the garage! The roof trusses have a built-in floor truss in them.
Basically it's MAGIC. I'm sure you can see the advantages of using pre-fabricated building components, right?
There's virtually no waste. The framing time is condensed to a few days instead of a few weeks by an on-site crew shivering in the cold wind.
The accuracy of everything is within a tiny fraction of an inch.
opens in a new windowCLICK HERE to discover what lumber yard near you has all you need and how you can incorporate floor trusses, pre-fab walls, and any roof truss you can dream up for your next home OR room addition! Yes, you can have your room addition built in a factory too!
Recent Columns
I've published a boatload of NEW COLUMNS over the past few months. If you want to keep up with me, all you have to do several times a week is opens in a new windowCLICK HERE.
Please consider bookmarking that page and just go there to see what's new.
Here are a few that may be of great interest to you: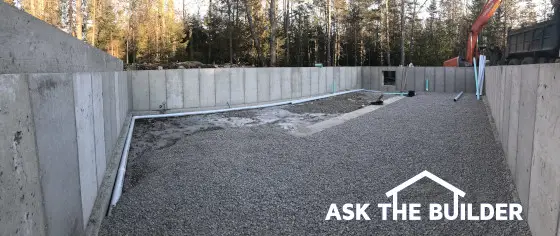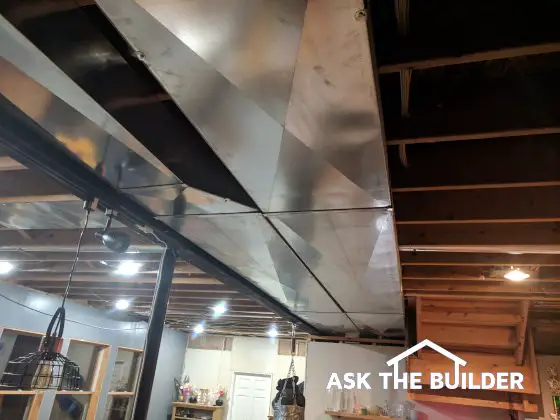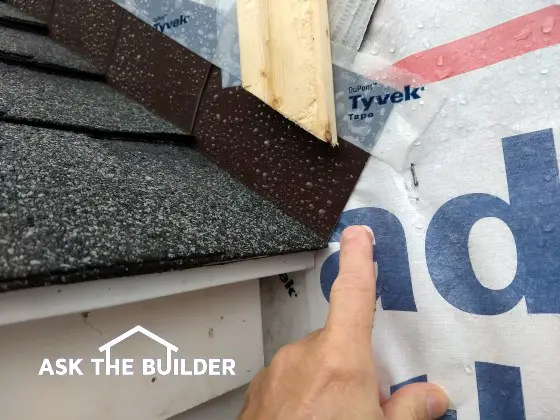 Amazon Shopping?
Are you doing more Christmas shopping at Amazon.com?
If you opens in a new windowCLICK HERE to get to Amazon, you help ensure this newsletter keeps coming your way with FREE tips how to save lots of sweet moola!
Thanks!
That's enough for today.
I've got to get ready to get up to Mt. Desert Island.
Tim Carter
Founder - opens in a new windowwww.AsktheBuilder.com
Certified ORGANIC Stain Remover - opens in a new windowwww.StainSolver.com
Radio Operator - opens in a new windowwww.W3ATB.com
Do It Right, Not Over!