December 9, 2019 AsktheBuilder Newsletter
Are you a new subscriber? Thanks for being here. It's my job to surprise you, as often as I can, with dandy home improvement tips and special prizes. A prize is just a gift and it can be something as simple as a past helpful column on my website.
Are you a subscriber that remembers when I had blonde hair? Thanks for staying on the list. You know I'll try to continue to aim the fire hose of money-saving tips at you week after week after week.
Christmas is Looming
Wow, Christmas is just a little over two weeks away! It's on a Wednesday this year and that makes for an odd week.
Are you looking to get that special someone some great tools?
CLICK or TAP HERE to see a list of some of my favorites. I add to this list from time to time.
Garage Floor Drains
Last week in the newsletter I made an off-the-cuff mention about my daughter's new house and how it had floor drains in the garage.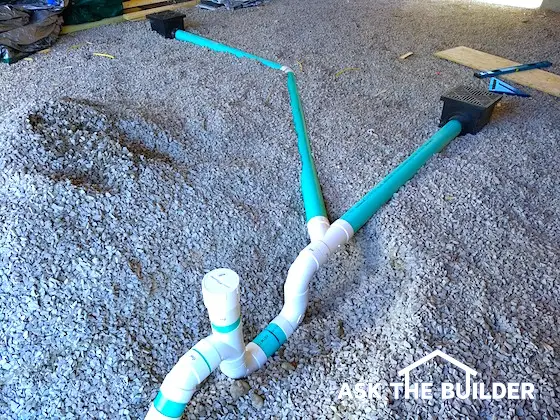 Who would ever think that simple statement would create a mini tsunami of email responses?
I decided to expand on the topic and directly and indirectly answered all the questions asked of me in the new column.
CLICK or TAP HERE to discover all you might ever want to know about garage floor drains.
REMEMBER, if you have a QUESTION, put it in the COMMENTS section at the end of the column. That way EVERYONE gets to benefit from my answer. The comments are moderated and you may not see yours appear for hours or a day. Be patient if that's not your strong suit.
Dandy Coast Small Personal Lantern
I had the chance to try out a very very interesting small personal lantern.
It's the Coast EAL13.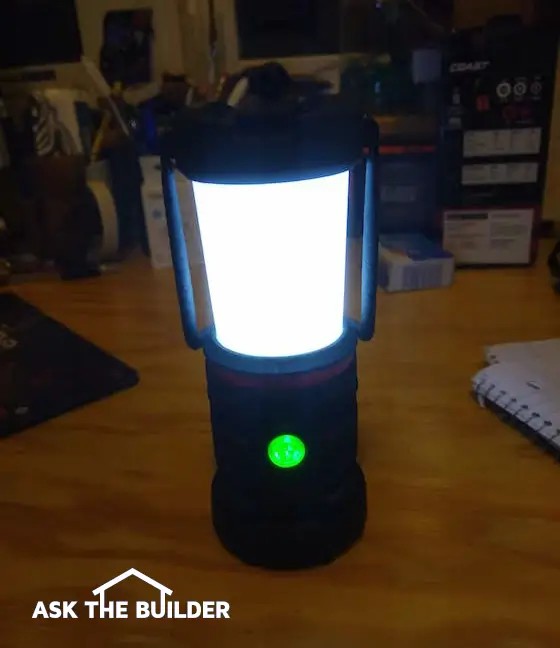 You might think this is some giant lantern that's the size of giant can of baked beans. Boy, baked beans with a touch of brown sugar, some Raye's mustard, and chopped onions with fresh steaming chicken wings sounds good, doesn't it? WHAT???? You've NOT HAD Raye's mustard????
Eating the many different flavors of Raye's mustard can be life changing. I've have a few life-changing encounters, so I speak with authority here, trust me. But I digress.
This is a midget lantern is just the thing you need for your car or truck or where you do desk work in case of a power outage!
CLICK or TAP HERE to discover more about this high-quality Coast product.
There are MANY MANY photos of this lantern in the above column. I highly recommend you read the captions below them if you're having a bad day.
Getting Old Stuff
Steve from Scarsdale sent me this photo:

Here's what Steve sent me in addition to the photo:
"I have a deck railing made of a Trex early generation composite material. Part of the railing has gone missing. The railing and deck are from the same material and in good shape. Any idea where I can source some of this material/railing to make the repair?"
How would you answer Steve?
I told him to set up an ALERT on Craigslist because that's where I sold all my OLD deck railing and ALL of my first-generation TREX decking three years ago.
Local people were SO HAPPY to discover old stuff for sale as they needed it just like Steve does.
Don't believe me? CLICK or TAP HERE and have your curiosity satisfied more than you would be if you opened a box of Christmas prizes early!
That's enough for a Monday. I tried to get this newsletter to you yesterday, but walking on my Kahtoola microspikes on 3/4-inch of ice took priority.
Tim Carter
Founder - www.AsktheBulider.com
Certified Organic CLEAN MAN - www.StainSolver.com
Morse Muff Man - www.W3ATB.com
Do It Right, Not Over!
P.S. Tell me something. Did you know this SECRET way to unclog a toilet without having to stick the plunger in the gross water?
CLICK or TAP HERE and watch the video with the blue water in the bowl.
Let me know if you think this is a better idea! READ the comments below my idea. WATCH the video!!!