Deck on Patio
James C. Cooks lives in hot and steamy Plantation, FL.
This is the land of mildew and mold and no snow or frost.
He wants to build a deck on top of an old concrete patio that's covered in mildew.
When the concrete was wet, someone walked in it. Look at the footprints in the slab.
opens in a new window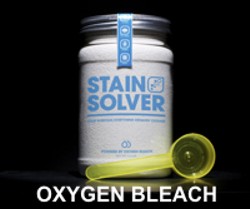 He could clean the patio mildew using my opens in a new windowStain Solver oxygen bleach, but I digress.
Here's Jim's simple question:
"I want to know the right materials to use to smooth out the surface. Also, I want to build a deck on top of it. Thank you so much in advance!"
Jim, if you want to smooth out the old patio, you need to just do a simple concrete overlay.
I've written quite a few columns about this topic.
opens in a new windowCLICK HERE to read all of them.
But, you may be wasting your time. Decks typically rest on support columns. They can be 4x4s, 4x6s or even 6x6s.
Think of a common dining room table. Your deck is the top of the table and the columns are the four table legs.
The enormous weight of the deck columns must be transferred to the soil on top of concrete piers. Your slab may not be reinforced well enough to handle the concentrated loads. You may have to install concrete piers in all the locations where you intend to have support columns.
This means you need to possibly get rid of the old patio.
opens in a new windowCLICK HERE to watch a video where I show you how to create the pier.