DeWALT 108 Piece Mechanics Set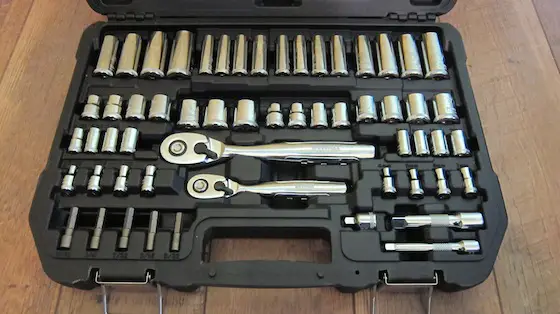 DeWALT doesn't disappoint. Their new 108-piece Mechanics Tool set is perfect for that shade-tree mechanic that needs tools to tackle the most common jobs around the house and job site.
Here's what's inside the durable hard-plastic case:
2 quick-release ratchets - one 3/8-inch, the other 1/4 inch

16  1/4-inch 6 pt sockets in standard SAE and metric MM

8  1/4-inch deep-well sockets in SAE and metric MM

15  3/8-inch 6 pt sockets in SAE and metric MM

8   3/8-inch 6 pt deep well sockets SAE and metric MM 

3 extension accessories

29 specialty tools / hand-grip multi-driver, 28 mm & SAE hex keys

22 MAXFIT bits

5  SAE nut driver bits
If you buy furniture from IKEA, then this is the set of tools that will put any piece of furniture known to man or woman together with ease.
You're going to love these tools and the well-organized tool case will keep them looking new for generations.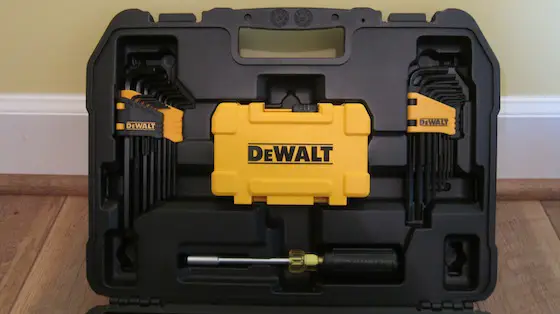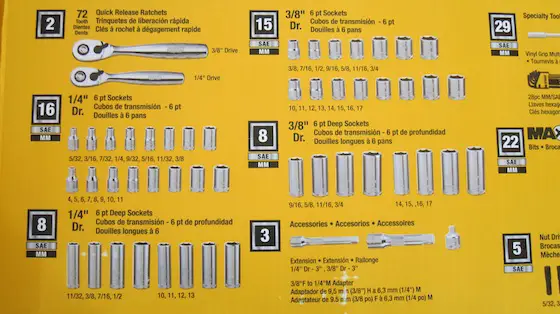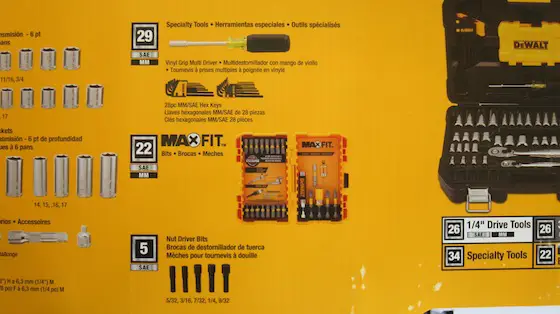 Looking for more DeWALT Sets? Tim reviews the DeWALT Socket Set in his August 1, 2018 newsletter.