February 24, 2019 AsktheBuilder Newsletter
You might be a brand new subscriber. WOOT and welcome!
All seasoned subscribers who have been here a while will most likely vouch that I might have had three cups of coffee too many as I create this newsletter. BWAHAHAHAHAHAHAHAAH!
But today's not one of those days. I'm actually sipping a nice hot mug of Bigelow's Orange & Spice tea as snow flakes flutter down from the sky.
Headed Back to MDI
Kathy and I are leaving to drive back up to Mt. Desert Island immediately after church this morning. Some natives up there say Mt. Dessert. That's the French pronunciation.
This past week the builder did get the garage trusses installed as well as the Grace Ice and Watershield over the garage. All the window and door openings are covered so it's bone dry inside now. I'm happy to report it's not a wretched wind tunnel inside either.
If you're a new subscriber, it's important to realize I'm NOT the builder on this job. I'm just an advisor, the plumber, the radiant burner man, and Sparky the electrician. I'll also be building a unicorn stable in the backyard, but that's not for at least a year or so.
There will be a very nice roof over the front door, but that can't be built until the front porch stoop is poured. That's at least a month away. We need warmer weather to do all the remaining concrete work.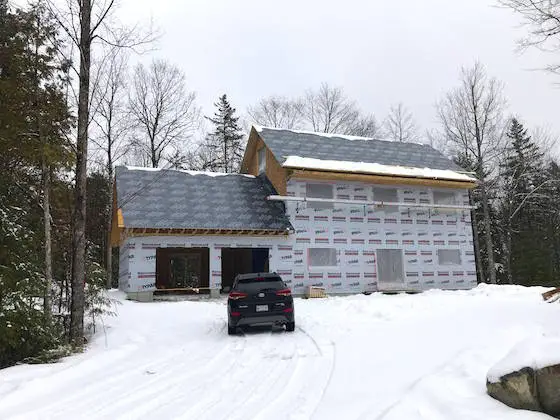 Those tall trusses over the garage are just like the ones over the main house. There's now an 18-foot wide by 28-foot-wide room above the garage. The ceiling height in the room is over 9 feet!
You can have a bonus room like this in your next home or room addition using attic trusses! opens in a new windowCLICK OR TAP here to discover more about opens in a new windowmesmerizing attic trusses.
It's just under five hours of drive time from my house to MDI. We get to hold our new granddaughter again. We'll all celebrate her third full week here on the rock on Tuesday.
Kathy's going to help out with Meghan while my son-in-law is going to help me finish up installing the cast iron drain waste and vent piping in their new home.
After that's complete, we'll install 900 aluminum radiant heating transfer plates on the underside of the wood subfloors. We purchased these from a FANTASTIC website you've probably never heard of: opens in a new windowSupplyHouse.com
I'm getting all of the parts, manifolds, etc. for the combi modulating boiler as well as all the hot and cold water distribution manifolds from them. If you need plumbing, electrical, mechanical, thermostats, PEX and PEX parts, etc. this is the place to go. CLICK or TAP the above link to see all they have. It will BLOW YOU AWAY.
You can even buy a opens in a new windowmodulating combination boiler just like I have from SupplyHouse.com. I LOVE LOVE LOVE telling you about hidden gems like this.
Many More New Videos
Over the next two months, I hope to record at least 100 new videos. You're going to be overwhelmed, I hope, with the eye candy. I'm going to attempt to show just about every aspect of what's going on up in the new house.
SPOILER ALERT - Be sure you OPEN every issue of this newsletter moving forward and at least SCAN it for the new videos that I'll be telling you about. Each new video will be featured here in the newsletter.
opens in a new windowClick or TAP here for a secret.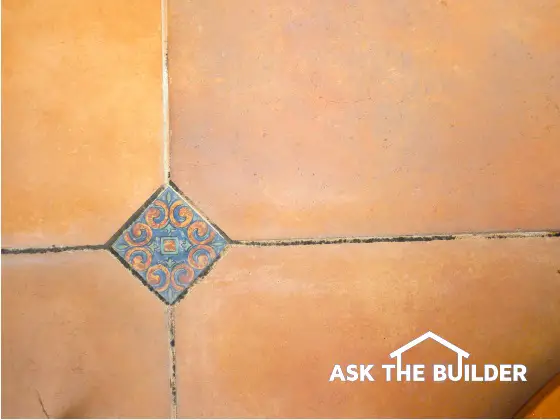 opens in a new windowCLICK or TAP HERE to see if you know the BEST SIZE.
That's enough for a Sunday. It's going to be frosty up on MDI this week. Do you want to know how I'll stay TOASTY WARM all day in single-digit WX? I thought so.
opens in a new windowCLICK OR TAP HERE to discover what I wear.
Tim Carter
Founder - www.AsktheBuilder.com
CLEAN TILE GROUT MAN - www.StainSolver.com
Morse Man Adventures - www.W3ATB.com
Do It Right, Not Over!