Fish Pond with Waterfall
"I was looking at some of your videos and saw you had one on garden ponds, I would like to show you the one I built for my back yard.
The pond is 3' deep x 14' wide x 12' long with a 6' waterfalls. I did all the digging myself. I had help setting the liner, but I put all the rocks in myself.
I built this last summer, and at this time I have four Kio fish, one butterfly Kio, and some different gold fish. It's a great thing when you in the back yard listen to the waterfalls. Oh yes, the birds love it too! They think it is a big bird bath. Thanks for looking."
Mike Rignola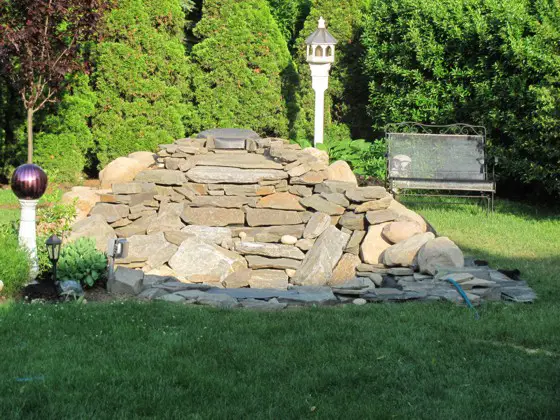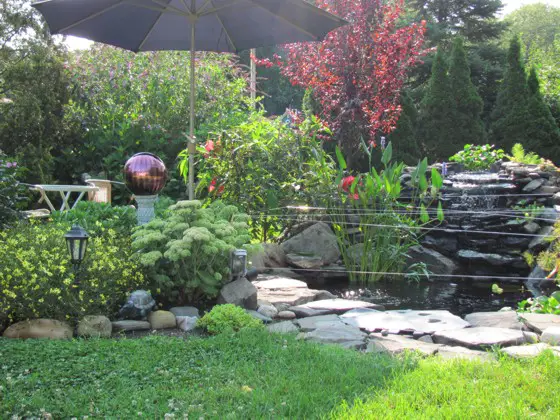 If you want to submit pictures and the story behind your project, CLICK HERE to go to the Before & After Submission Page.