How to Paint Kitchen Cabinets
If you're like me, you might be on a budget. Purchasing new kitchen cabinets could cripple your finances and put you into a real money pit with steep sides. Would you be shocked to discover you could transform the look of your kitchen for less than $150 and some medium effort on your part?
All you have to do is paint your kitchen cabinets. Yes, paint. My current kitchen cabinets are painted a gorgeous off-white color that helps make my smallish kitchen seem larger and more open. I'm convinced you have the skills to make your kitchen look like it was the set for a cover photo from Better Homes and Gardens magazine.
You can watch a nice short video of me showing how to paint kitchen cabinets by going here:
opens in a new windowhttp://go.askthebuilder.com/paintcabinets
Degree of Difficulty:
opens in a new window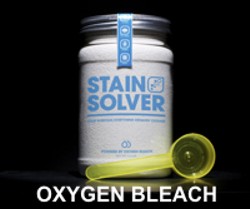 Step One: You'll need a few tools and some painting supplies to get professional results. Gather the necessary screwdrivers or powered screwdrivers that will allow you to remove any and all cabinet knobs and hinges. Professional-grade paint brushes are a must as is sandpaper, opens in a new windowoxygen-bleach cleaner to remove grease from surfaces, and liquid dish soap.
You may want to purchase a liquid de-glosser saving you the step of sanding your existing cabinets. It's imperative you purchase a finish paint that's made for woodwork as well as the matching primer suggested by the paint manufacturer. Do NOT cut corners buying a cheap paint.
Step Two: The first step is to remove all knobs, drawer pulls and hinges from the cabinets. You don't want to try to paint around these things. When removing door hinges, always start with the lower one first or have a helper hold the door in place while you remove the hinges. Don't allow a door to tilt causing the hinge to bend or the wood to split!
Step Three: All surfaces that will be painted must be perfectly clean. You'll be stunned to discover how much grease is on your cabinets. I love to use oxygen bleach because it rapidly cuts through grease. If you mix liquid dish soap with this solution, it works even better. Be sure all surfaces are perfectly clean and free of grease. Rinse them with clear water and dry the wood.
Step Four: If the surfaces you intend to paint are glossy or even a semi-gloss, the new paint will not stick well. You need to sand the surfaces or use a liquid de-glosser that dulls the surface of the cabinets, cabinet frames, doors and drawers. The liquid de-glossers work exceptionally well. I prefer using them instead of creating clouds of dust.
Step Five: If your cabinets are stained wood, you'll discover a primer is absolutely necessary. Primers are special paints that provide a great foundation for finish paints. Always purchase the primer from the same manufacturer as the finish paint. Many paint manufacturers make special primers to match finish paints.
The finish paint you choose must be formulated and state on the label it's made for woodwork and cabinets. These paints cure to a very hard surface that's meant to take the abuse kitchen cabinets receive in daily use.
Step Six: Consider using a special paint conditioner that allows the paint flow easier and helps hide brush strokes. Always make your last brush stroke towards the area you just painted lifting the brush gently away from the surface like an airplane lifts off from a runway.
Step Seven: You can paint the frames of the cabinets with great speed once the doors and drawers are out of the way. Don't try to rush the job with heavy coats of paint. Thin light coats are better then heavy coats that can run and drip.
Step Eight: It's best if you can apply the finish paint as soon as the primer is dry. Look at the label of the primer for re-coat times. If you apply the finish paint as soon as you're allowed to, you get a better chemical and mechanical bond between the primer and finish paint.
Summary: Cabinet manufacturers apply paint with spray equipment. You can try to do this if you want, but it requires great skill and professional spray equipment that doesn't spit the paint onto the cabinet surfaces. Painting with a professional brush and the paint additives that minimize the brush texture will produce excellent results. It's not as hard as you might think! Send me photos showing me your new kitchen. I'd love to see them.
Column HT020