January 31, 2021 AsktheBuilder Newsletter
Charlie Murdock, former manager of WLW-TV, told me you'd show up here one day. He was right! I had the good fortune to have Charlie mentor me about how to do a live radio call-in show as well as home improvement TV segments. I'm glad you subscribed. Enjoy your first issue; it's a pretty good one if I do say so myself.
You, though, might have been here for so long that you remember me mentioning Charlie in the past. He was so smart and I thank my lucky stars I was able to absorb much of what he shared. He and I used this column about sizing decks as the basis for the first work I ever did on TV. Let me know if you've had to deal with this common deck problem at your home.
Salute to Bob Herring!
Do you know what country's flag this is?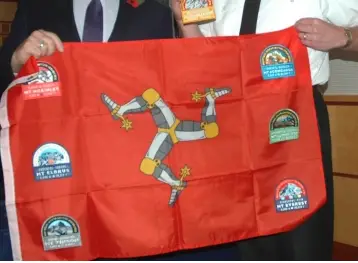 Imagine a photo of the Isle of Man.
I didn't know myself until about a week ago. But had my kids attended Nativity School in Cincinnati when Bob Herring was principal, I'm quite sure I would have recognized it. Bob's passion was international geography and his students knew countries and their flags by gosh!
I'm a ham radio operator and last weekend I made my first contact with another operator, Bob Barden, who lives where this flag flies on the Isle of Man. It's a tiny sovereign entity! Look up its location.
Yes, I could tell you where it is, but just as Miss Krause said in 5th grade, "You'll remember what the word means if you look it up."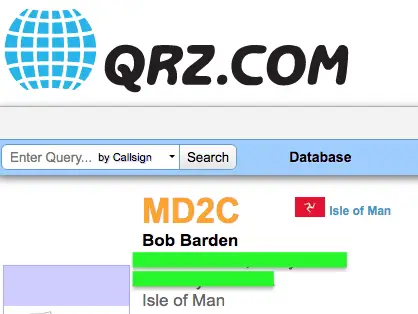 Sherman's Generosity
Last week, Sherman was reading my Roofing Ripoff eBook and got to chapter ten. He discovered something invaluable in my book that inspired him to return the favor by dropping the largest tip ever in my Tim's Tip Jar.
I was astonished and reached out to thank him because I had no idea what his motivation was to give me the generous tip. Here's what he sent back
Hi Tim,

It was my pleasure, and thank you for your reply. It's nice to know I'm speaking to a real person, and not an Internet bot. 🙂

Your advice on roof warranties (Chapter Ten of your book) literally helped keep a roof over my family's head.

-Sherman
Sherman is right about one thing. The information in my Roofing Ripoff eBook will allow you to put on a regular asphalt shingle roof that can last 40 or 50 years. Think how much you'll SAVE over time. I'd say that's pretty remarkable. Wouldn't you agree?
Cold Air and Your Birthday Suit
Do you have cold air leaking down on top of you from your bathroom exhaust fan?
Consider how I'd solve that problem if I was working at your home while you're busy in the kitchen. Imagine delicious pizzelles are coming out of your waffle iron as fast as pieces of candy coming down the conveyor belt in that hilarious I Love Lucy episode.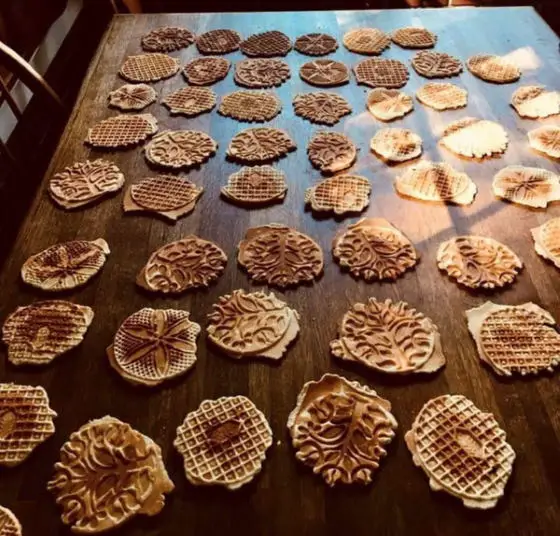 BTW, several of my customers used to offer food and drink to my crew and me on a regular basis. After a few days on the job, many treated me like an old friend. Some of those customers are friends to this day.
Ginny Motz would always ask if I was hungry. Others would offer hot coffee if it was cold out, or refreshing tasty lemonade if it was blistering hot.
I did have one customer who told me she loved to make pizzelles. I demolished her old kitchen and created a new one. I was never at her home when she could easily make them. She created a temporary cramped kitchen in her dining room using a hotplate, microwave oven, and a crockpot. The remodel was completed years ago and I never did get to try a pizzelle. I'm sure they were tasty!
CLICK or TAP HERE and stop that drafty cold air on your skin after getting out of the shower for goodness sake.
Grab the Ceiling!
Mike August shared this with me:
"My deck does it starting at 20 degrees Fahrenheit and as the temp goes down it gets louder and louder. At about 16 degrees, it starts scaring the Holy shnickies out of us. The best way to describe the sound, imagine someone flying overhead in a silent, no engine glider about 2,000 ft above my deck and dropping 16-lb bowling balls on my deck about every 30 minutes. One at a time. Distanced apart just long enough for us to get into a good horror or suspense movie and forget about the sound that makes us jump out of our skin and grab the ceiling."
What is the it Mike is talking about? I know because it used to happen to ME EACH FRIGID NIGHT!
Batts or Blown-In Fiberglass - Which One?
You need to add attic insulation. Decisions to make! I can help you with this conundrum.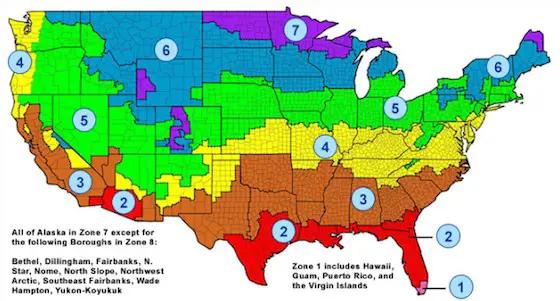 A-Frames - What are the Hidden Problems?
Would you like to live in this house?
Before you buy or build an A-frame home, I BEG YOU to scan my A-Frame House column and follow the advice you'll find there.
Water Heater Venting
Do you own a water heater that uses natural gas or propane to heat the water? Do you have an older home? PLEASE read my water heater venting column before you become overcome by carbon monoxide.
Smoking Fireplaces
Tim is building a new home in Broken Arrow, OK. Unfortunately, his builder and mason are clueless about how to build fireplaces. Look at this: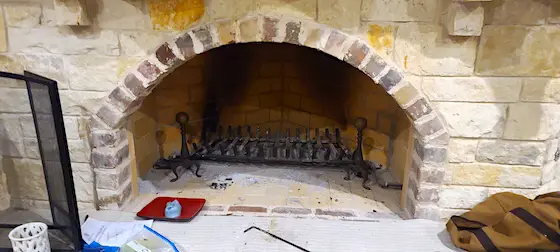 It's really hard to tell in the photo but this firebox design consists of two short walls that end at the andirons, and then they take off at a 45-degree angle to meet at a hard corner in the center rear of the firebox.
Never in my life have I seen a firebox built this way and there's a reason for that. Tim's fireplace smokes like a chugging steam locomotive going up a 2 percent grade. Not good!
It's easy to build a fireplace that doesn't smoke. The BIA has fantastic fireplace design dimensions and I've included them right here for you.
The Rona Blues!
I know, you've had it with the lockdowns, not seeing your friends, not going out to a nice sit-down dinner with your heartthrob, and most of all - just living normally!
You're grumpy as a mean old bear. You're kicking the cat and snapping at She Who Must Be Obeyed. All of these are signs that you need some FUN!
I've got just what you need in the next issue. I'm spending the week developing a fun activity and distraction that just may put a big wide GRIN on your face. I'm pretty certain I can pull this off.
You may even end up doing a little jig in your house as I entertain you! Only time will tell, but it ain't talkin'!
CLICK or TAP HERE and listen CLOSELY to what Kenny says.
That's quite enough for a Sunday.
Tim Carter
Founder - www.AsktheBuilder.com
BEST Cleaner - www.StainSolver.com
Brrrr Winter Field Day - www.W3ATB.com
Do It Right, Not Over!
P.S. How do you think I keep my man cave warm? I thought you'd never ask!!! You're going to love these short radiant heat floor mat videos!