July 9, 2014 AsktheBuilder Newsletter & Tips
Two weeks have blown by. What happened in your world?
In my world, I was at Mt. Washington volunteering for four days to work communications for the Climb to the Clouds Auto Race, I moved my daughter home for the last time from college, I worked on the train for three days straight, blah, blah, blah.
Here's a photo of me just above the 6,000 foot mark on Mt. Washington. Photo courtesy of Julie Jones.
It was a rare no-clouds and light-winds day. I've been in this same spot same time of year with visibility about 20 feet and a howling 50 mph sustained wind.

Last week's newsletter and two Weekend Warrior eblasts fell through the cracks while I was running around like a wild banshee. I'm sorry!
Let's put all that behind us and just get started.
URGENT REMINDER:
I'm having a meet up in Hartford, CT in just nine days - Friday, July 18, 2014.
If you want to attend, you must let me know. Reply and change the subject line to: Hartford Meetup.
Tip of the Week: It's All on You
I received an email a few days ago from David Fern. He had his knickers in a knot about his wet basement. He wants the problem fixed and he doesn't feel he should have to pay.
I can tell you he's not going to like my answer.
You might be saying the following:
"Tim, I don't have a basement."
"Tim, my basement is dry."
"Tim, I don't care about David's problem. I have my own problems."
Well, if you plan to HIRE any contractor to do ANYTHING, I BEG you to read about David's Drainage Issue.
CLICK HERE TO AVOID nightmares like David is having.
Briggs and Stratton Generator Review Coming
My UPS man brought me a dandy 2000-watt portable electric generator early last week. I'm about ready to start testing it.
This is an ultra-small generator perfect for camping trips or to get you through a minor to medium power outage.
I have a feeling this little generator is going to be VERY quiet. This is a small generator you can pick up and carry much like you would a five-gallon pail of drywall mud.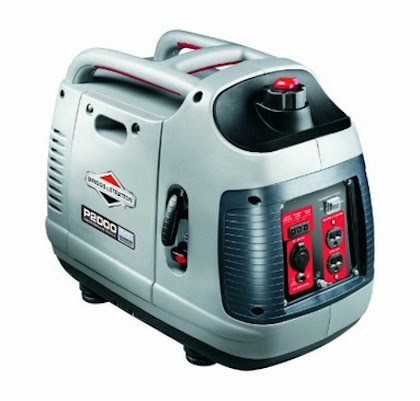 I saw several competitor generators at the campground at Mt. Washington twelve days ago, and they were very, very quiet.
I hope to have the video review done for you by next week.
CLICK HERE TO SEE THE SPECS on this dandy little Briggs and Stratton P2000 generator.
Simple Steps to Answers
Years ago, one of the designs of my website had a column on the left that listed all the category topics. There were over sixty categories, so it was hard on the eyes.
I received an email from Sheila yesterday that reminded me I should tell you about a simple trick to help you find ANSWERS at my website.
You can type just ONE WORD in my search engine to discover the category that has all sorts of content that can answer your question!
Here's what Sheila wrote to me:
"My son just bought a house (come to find out it was a flip house) in Land O Lakes Florida. There seems to be a problem with water seepage coming up from the slab making the carpet wet in different areas of the house. It is a block/stucco house and is one level on concrete foundation built in 1985. We are thinking broken or cracked plumbing line under slab. Would appreciate your input and how to go about finding out the problem."
My guess is Sheila's son's issue is outdoor drainage. Rainwater might not be getting away from the house fast enough.
I told her to type: drainage
into the search engine box at AsktheBuilder.com.
The FIRST result back at the top of the list under the ads was the Drainage category.
Try it yourself. Type words like:
drywall
paint
contractors
kitchen
bathroom
plumbing
electrical
shed
I think you get the point. Try doing this when you have a question for me and just sift through the category for the column titles to see if you discover your answer!
Latest Columns
Removing a Broken Bulb from a Lamp Socket
Emergency Building Tools and Supplies
Old Lumber vs New Lumber - Prevent Rot, Twisting and Warping
More tips and news next week!