June 21, 2011 AsktheBuilder Tips And Newsletter
What's in This Newsletter?
Latest News
Bosch Laser Measurer
High-Quality Windows
Pressure Washing a Deck
Advertising in This Newsletter
AsktheBuilder on Facebook
Happy Summer Solstice! Today is the longest day of the year. We've had a string of absolutely unbelievable weather here in New Hampshire. Yesterday was a diamond day. The air was crystal clear and a mild breeze had the water on the lake dancing. When the sun hits it about 9 am, it sparkles of each wave top. It looks like the lake is filled with diamonds. I'll get a video of it next time it happens and share it with you.
I'm going to have a thrill of a lifetime this weekend. On Friday, Saturday and Sunday, I'll be glued to the side of the Mt. Washington Auto Road at the location in the photo below with my handheld ham radio in hand. I'll be at Station 23 out of 28, with 28 being at the top. I'm part of a team of radio operators that will be communicating race car locations and alerts in case there is a breakdown or accident at the epic Climb to the Clouds race.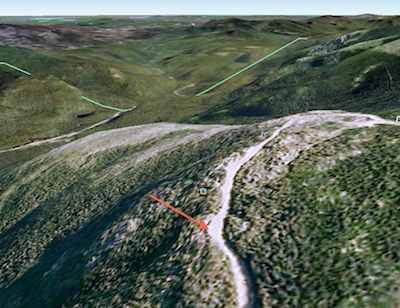 See the arrow? I'll be on the edge of the roadway somewhere very close to this point. I'll take real photos for you as well as videos.

 
Bosch GLM 80 Laser Distance Measurer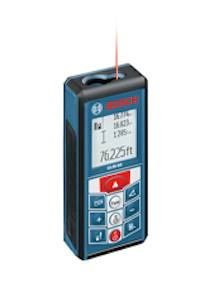 Two weeks ago, I attended the Bosch Editors Tool Conference. It was a fantastic event where we got to test all sorts of new cordless drills, reciprocating saws, multi-tools, jobsite table saws, etc. We even got to see a cordless drill dropped 500 feet into a grass field. It still worked after that fall!
But one of the sweetheart tools I saw was the GLM 80 Laser Measurer. Oh my goodness was this a fantastic tool. It's accurate to 1/16th inch in 33 feet! That's really close. It has so many functions it's impossible here to list them all.
But here is a cool one. It can calculate the height of a wall with you just pointing the tool at the top of the wall. It does this if you're standing AWAY from the wall. You don't have to be at the base of the wall and point the tool to the ceiling. It does the trigonometry for you. No need for you to remember all those sine, cosine and formulas!
This is indeed a pro tool or one for the serious DIYr. But if you want to indulge yourself with a very cool tech tool, this has to be it. It will be available in a couple of weeks.
High-Quality Windows in a New Home
Bob Fitch of Leland, NC emailed me:
"We will be building a home in Leland NC.  Our builder has recommended MGM windows. Their website is excellent. Do you know anything about the MGM window?"
Bob, I'll tell you what I have told people for years. Read my past columns at my website about the independent testing and certification that's done on windows.
The bottom line is that you want a window that comes with the AAMA label and the secondary label from the NFRC.
A snazzy website can easily throw up some smoke and mirrors that can make you think a sub-par window is a great one. So don't be fooled by that. You want proof that the windows are certified by AAMA. It's non-negotiable.
Pressure Washing a Deck
There are several schools of thought about pressure washing wood decks. I happen to be in the camp that it's a bad idea. The destructive power of the water stream absolutely, over time, will erode the light bands of spring wood leaving your deck feeling and looking like a weathered fishing pier.
My friend Tim just chatted with me about cleaning his *painted* deck with a pressure washer. I first told him that painted decks, especially here in the moist Northeast, are a very bad idea. Paint will peel from horizontal surfaces faster than those race cars that are going to screech up Mt. Washington this weekend.
But, I did tell Tim that a pressure washer wand, held at a low or nearly parallel angle to the deck's surface is a great way to peel off the loose paint to get it ready to seal. I suggested to Tim to abandon the paint program if possible and go to a penetrating pigmented water repellent.
If you use a 40-degree tip and want to rinse off your deck after cleaning it with my Stain Solver, that's an approved use of a pressure washer on wood in my opinion.
Advertising in This Newsletter
In a few weeks, you're going to be able to buy simple flat rate ads in the right column of this newsletter. Does that interest you? The clicks I'm getting on the ads you see over there on the right are very respectable.
If you have a product or service you want to advertise, you better contact me soon as there is a very limited amount of space in each issue. The rates will be very affordable. You'll be able to buy an ad for one issue, a month or a longer period. Obviously, the more time you buy the cheaper the rate.
AsktheBuilder Facebook Fan Page Update
Wow, the fan page has been BUSY the past two weeks!
Let's see, there was a huge discussion about my new Canon S95 camera.

Then I helped Jeri paint the outside of her foundation with the right paint.

Roger didn't know how to properly install flagstone on concrete, but now he does!

Laurie needed a hand with a door knob. Ta Da, I was able to help.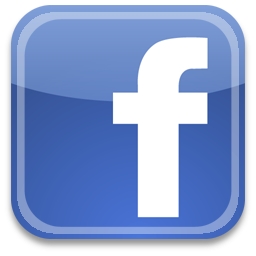 Get the picture? There's LOT's happening at the Fan page. It's FREE to become part of Facebook. Many of your friends from school and past lives are there. Once you become a fan by just LIKING my page, each time someone adds something to the page, you get a simple notification.
You're going to discover many new things!
http://www.facebook.com/askthebuilder