March 27, 2020 AsktheBuilder Newsletter
You're new here, aren't you? Welcome! You might be hunkered down at home like so many of us. Now is as good a time as any to discover how to save sweet moola around your home. I'm pretty good at doing just that. I'm just not as good at telling jokes.
And you ... I know, you've been here since I was catapulted off the USS George Washington all those years ago. Remember how excited I was to have the chance to be on board an aircraft carrier at sea for two days? WOWZA! CLICK or TAP HERE if you want to relive that surreal experience.
Donn's Driveway Dilemma
Donn is a newsletter subscriber like you. During this health crisis, he wants to repair his driveway but he's afraid the patch will not match.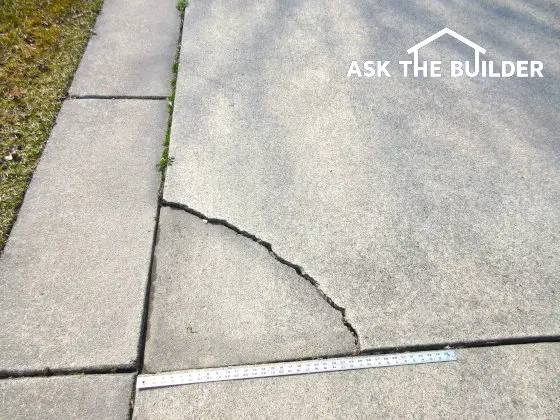 How would you make sure the patch matches? Did you know there's a fascinating way to make Donn's driveway, and yours, any color he/you might want? How would you like a green driveway to match your lawn?
CLICK or TAP HERE to see if you'd do what I recommended Donn should do.
Sewer Gas Smell - Roof Vent Pipe?
Do you have sewer gas smell out in your yard? CLICK or TAP HERE to see how to stop it.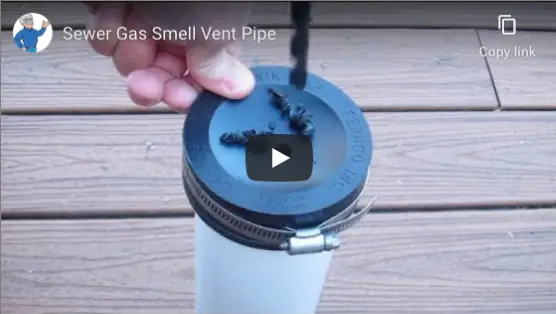 House Hacks to Save $$$$
Right now, money might be tighter than a banjo string for you. The last thing you need is an expensive repair bill that could be AVOIDABLE.
For example, when was the last time you completed some simple service on your refrigerator or freezer? What do I mean by simple service?
CLICK or TAP HERE to discover what I did a few days ago that probably saved me $500 and will continue to save me money each month on my electric bill.
What does it cost to have a plumber come out to clear your kitchen sink plumbing drain? $200, $300, maybe more?
How about heating up ten gallons, even fifteen, of boiling hot water and pouring it down your kitchen sink? This will dissolve the grease that I GUARANTEE is starting to choke off your horizontal branch arm in the wall and the vertical kitchen drain stack.
You may spend less than 50-cents in gas, electric, and water to do this simple task.
Lot Drainage Solutions
Arlen has a chronic problem at his house each time there's a hard rain. Look at this photo: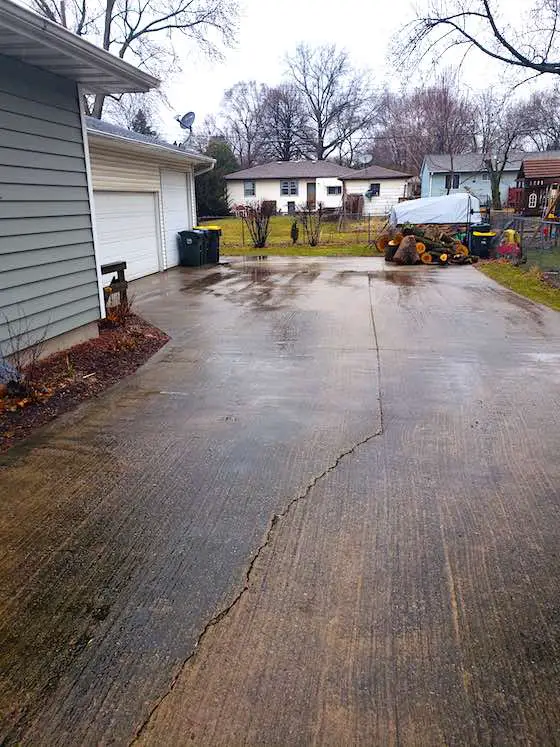 Can you tell me what you would do to solve his problem? Oh, wait, you need to know what it is! CLICK or TAP HERE to discover what's been plaguing Arlen for the past 28 years! What a shame I didn't build that garage for him!
New REVISED Roofing Bid Sheet
I spent the past two days developing a new roofing bid sheet that you can hand to the contractors who come to your home to give you a quote.
Jean, who resides in FL, got a copy and you need to see what she had to say about it. CLICK or TAP HERE and look at her quote at the top of the page in RED.
"The pitcher gets the sign, he coils up like a viper and sends a scorcher over the plate. Tim swings, connects, and it's a frozen rope over the centerfield wall! A walk-off grand slam to end the game!"
That's enough for a Friday afternoon.
Hunker down, save some sweet moola and BE SAFE!
Tim Carter
Founder - www.AsktheBuilder.com
Dried Hydrogen Peroxide - www.StainSolver.com
Emergency Comms - 3.539 - www.W3ATB.com
P.S. Do you have yucky caulk around your kitchen sink? What's the best way to clean it or deal with it? You knew I'd have an opinion, didn't you? CLICK or TAP HERE to see if we're on the same wavelength.