March 6, 2015 AsktheBuilder Weekend Newsletter
If you're a new subscriber, this is going to be a pretty strange newsletter. Heck, if you're one of my FIRST subscribers, I'll bet you never remember a newsletter much like this one!
You may be one who's been BEGGING me to have a Giant Sale. That's what this issue is about. I've got some amazing deals on items you may have asked for including Stain Solver.
But first here's a few things we need to discuss:
Exporting Expert
Are you in the export business? Do you know all about what's involved to get hard product from the USA into Australia or the UK?
If so, can you please contact me? I need some advice. Thank you!
Tim in Toledo
This is a REMINDER that in just over a month, I'll be appearing at the Toledo Ohio Home Show on Saturday April 18th at 11 am and 2 pm.
I'll also be having a meet up the night before. Mark your calendars for both events!
Do You Have a Website with ADS On It?
If you have a website and run ADS on it, you need to CONTACT ME NOW. I may be able to INCREASE your revenue.
Give me the URL of your website and make sure your Subject Line says:
Yo Tim Ads!
Building / Built a New Home?
Are you thinking about building a new home soon?
Or, did you just recently build one and find out you made a mistake or two or three?
There's an old saying, "If you want a perfect home, you need to build it TWICE."
If you're in the planning phase of building your new home you MUST pay attention to each upcoming issue of this newsletter. If all goes well, soon I'm going to have something for you.
If your licking your wounds from your mistake(s), please reply to this email, change the Subject Line to OOOOOPS! and tell me what you would do different the second time around. Thanks!
Here's the Sale Stuff!
The following items are on SALE for the next week. You may need some or all of them.
If you don't see an item you want on sale, then ASK ME to put it on sale.
STAIN SOLVER SPRING SALE
You can get 10% off right now on any size of Stain Solver from 2 pounds on up using this promo code:
Spring2015
But wait!
If you ADD to your order one of the SMALL 0.4-pound sample sizes, I'll include inside that separate small box a SECRET card that has a DIFFERENT promo code on it for 15% off your NEXT order.
CLICK HERE to order Stain Solver NOW.
This SALE ENDS in a week.
NOTE: If you order the small sample size, it will ship SEPARATELY from the Stain Solver World Headquarters located in New Hampshire. Don't panic if your two boxes don't arrive the same day.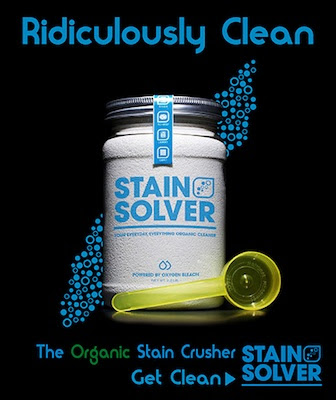 Your Basement is About to FLOOD Sale!
Millions of people are going to SUFFER leaking and FLOODED basements and crawlspaces because of spring rains and snow melt.
My Linear French Drain Streaming Video shows you step-by-step how I've STOPPED WATER from entering tens of thousands of basements and crawlspaces.
Normally priced at $29.95, I've got it at $24.95 with Immediate Download.
CLICK HERE to order the professionally produced streaming video.
New Home Combo Product SALE
If you're going to build a new home soon, you'll never regret getting my New Home Combo Pack.
Why?
It includes my Sample Blueprints.
You say, "Big deal Tim. Why do I care about blueprints for a house that's NOT WHAT I WANT to build?"
Well, if your plans don't have the DETAIL you'll see on the Sample Blueprints, you could be headed to court in a year or so after you get SCREWED by your builder.
Poor quality plans lead to CONFUSION, arguments and COST OVERRUNS!!!!!
CLICK HERE to see what's included in the Combo Pack.
The price is normally $69.95 but for this sale, it's just $49.95.
It's the BEST MONEY you'll spend on your new home.
New Questions and Magic Answers
Wait until you see some of the answers and PHOTOS in these:
Grout Cracking Floor Tiles - PHOTOS!
BEST Small Palm-Sized Routers for Wood
Basement Walls FLAKING - ACCCKKKKKK!!
Slippery Shower Floor SOLUTION - Surprise ANSWER!!!
BUY SOMETHING ABOVE THAT'S ON SALE.
Kathy and I THANK YOU if you do.
I'll be back on Sunday.
Tim Carter
Founder - www.AsktheBuilder.com
Do It Right, Not Over!