May 10, 2016 AsktheBuilder Newsletter
I'm back.
If you're a new subscriber in the past ten days, I was on a much-needed vacation to California with my youngest daughter.
opens in a new window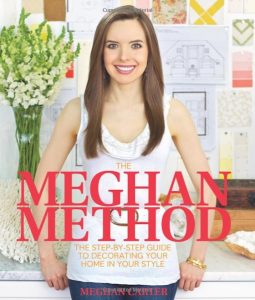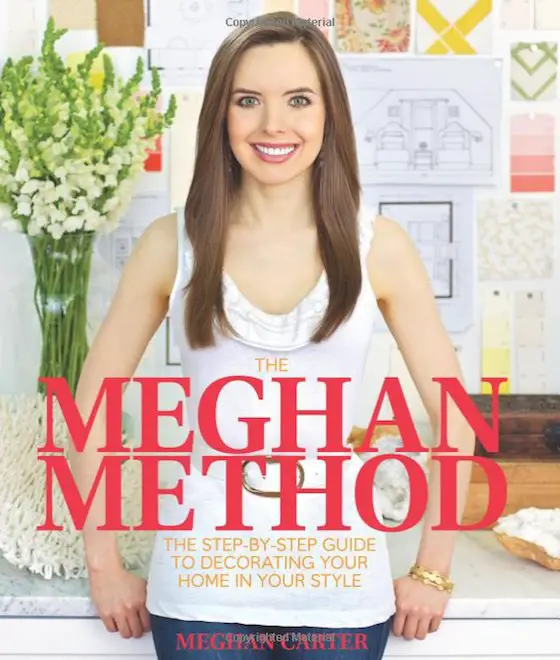 Kelly and I also got to spend four days with my oldest daughter Meghan who you might see just to the right of these words if you have your images turned on. Meghan wrote the Meghan Method book that demystifies interior decorating so a cave man can do it. CLICK her photo just to the right and get that book.
I'm going to spend this newsletter on some of the things I discovered while on vacation.
Most are about life and some are about home improvement.
If you're NEW to the list, this is not an ordinary newsletter so don't be so fast to unsubscribe. Hang in there.
Recreation
Twenty-three years ago, and just about overnight, I became a professional writer.
You may not know this but in May of 1993, I was selected as one of the top 50 remodeling contractors by Remodeling magazine. I used that award to launch my new writing and media career.
A few years before that, I had come to the conclusion that I needed to get out of the day-to-day construction business to preserve my body.
I was a hands-on builder and carrying around all that weight, kneeling down, and working at dangerous job sites is a fast way to cause long-term harm to one's body.
Kathy, my wife, said, "You should take your book idea and write a syndicated newspaper column."
I had a major powerful epiphany right at that moment. Within nine months, I self-syndicated my Ask the Builder column in 30 newspapers. It still runs in about 80 papers nationwide each week.
Why is all this important? Over the past years, I've started to study words like I used to study building materials.
Think of recreation. It's a cool word.
What was its origin?
Simple. Think of what happens when you do it.
You "re-create" yourself.
When you play - any type of play - your body, especially your mind, recharges itself.
Usually recreation doesn't involve stressful decisions that face you minute by minute in regular daily life.
You may be swimming, playing tennis, hiking, laying in a beach chair, gardening, etc. It doesn't matter. You've switched over to a relaxing mode where your brain and body are idling.
It worked for me. I'm completely recharged.
You should try it. Go *re-create* yourself, even if it's in a local park for two hours.
Spalling Sidewalk
Kelly and I spent the first four days of the vacation with my oldest daughter and son-in-law Brent.
We went to Yosemite National Park and rented the lower floor of a single-family house in Yosemite West.
If you plan to go to Yosemite, this is the ONLY place to stay other than the famous Yosemite Lodge in the heart of Yosemite Valley.
All other motels / hotels are at least an hour, or more, drive from the park. Ouch!
The sidewalk leading from the driveway into the lower level of this house was made from concrete. It was poured at the same time as the small driveway pad. However the sidewalk was deteriorating and spalling.
I took a photo of it and wrote a column about why it happens and HOW to fix it.
opens in a new windowCLICK HERE to see how to fix your spalled concrete.
Car Rental Discovery
We had to rent a car for our journey. Kelly and I drove 2,369 miles in ten days. She's a great driver.
The car rental companies, most of them, don't like it when you pick up the car from one city and drop it off at another location. You get HOSED by most rental companies if you decide to do this.
We had to do that. We flew into San Francisco and flew back from Los Angeles. But we didn't get HOSED!!!
I saved over $1,000.00!!!!!
opens in a new windowCLICK HERE to read about a VERY COOL new rental company I discovered. If you decide to use them, check out to make sure the location you're picking up from is a CORPORATE and not franchise site.
Here's what else I discovered. Cadillac makes one superb car! I would have NEVER thought to test drive one. My Aunt Juanita used to drive one all the time, but they've not been on my radar.
I can tell you for a FACT that Kathy would love the car we rented. opens in a new windowCLICK HERE to see a photo of this dream car.
Vacation Photos
So you want to see a few photos of where Kelly and I were?
opens in a new windowCLICK HERE to see a few from Yosemite National Park.
opens in a new windowCLICK HERE to see a few from Death Valley National Park.
Over the years, I've visited just about every national park west of the Mississippi River. I had always overlooked Death Valley because I thought it would be ugly and boring.
I was WRONG. It's now my favorite national park hands down.
I'll have many more photos for you in the next issue. I'll try to upload a bunch to inspire you to go visit these magical places.
Roofing Bid Review
When I flew into SFO - that's the airport code for San Francisco - little did I know that I was just a few miles directly across the bay from a set of condominiums that would soon be on my radar.
This past weekend a subscriber to this newsletter who lives in the condo complex wrote to me, "Tim, our condo association is going to need a new roof and our HOA has three bids. They're CONFUSING. Do you offer a service where you review the bids and can counsel us on what to do?"
The answer is YES! I've been doing this for years and really don't advertise it.
If you're about to undertake a big job that involves lots of money, then perhaps you might want to consider hiring me to offer you guidance and advice so you don't get HOSED.
Email me if you want a quote on what this service costs. It all depends on WHAT job your doing. Helping you with new home bids is more complex than just helping you with a roofing quote.
STAIN SOLVER SALE UPDATE
The opens in a new windowStain Solver sale ended this past weekend.
I didn't send out a reminder to you.
Here's why. The sale was SO SUCCESSFUL that we sold well over 50% of the TEN TONS of product we had just manufactured.
Did that sink in?
We shipped over SIX TONS of Stain Solver in about a week's time.
If I had reminded you, I knew you procrastinators would react and then we'd SELL OUT.
This would not be good as regular customers would show up to the store, and the shelves would be empty.
So we're bringing in supplies now to do another TEN TONS.
When I get that run, we'll have another SALE. It's going to be a BLOWOUT 4th of July SALE.
opens in a new windowCLICK HERE to see photos of all the things Stain Solver can clean.
BOOM!
New Deck and Decking
While I was on vacation, I was still doing email.
A major composite deck material manufacturer reached out to me with some exciting news about a new product line. It was so powerful, I reacted just like you do when you see my Stain Solver sales.
I decided that I'm going to build an extension to our deck and replace the decking on our existing deck with the new composite deck material.
What product am I using?
You'll discover that in the next issue.....
It will take your breath away it's so beautiful and realistic.
I'll be back on Friday with more news.
Tim Carter
Founder - www.AsktheBuilder.com
Do It Right, Not Over!