May 31, 2019 AsktheBuilder Newsletter
New subscriber? Welcome! Aged (I don't mean to say you're a burnt cinder.) and seasoned subscriber? Thanks for continuing to tolerate me in your inbox!
Deck Cleaning - You Probably Do it WRONG!
Are you getting ready to clean and seal your deck now that summer is upon us?
First and foremost, you should use my Stain Solver. My guess is you're tempted to use one of these wretched machines: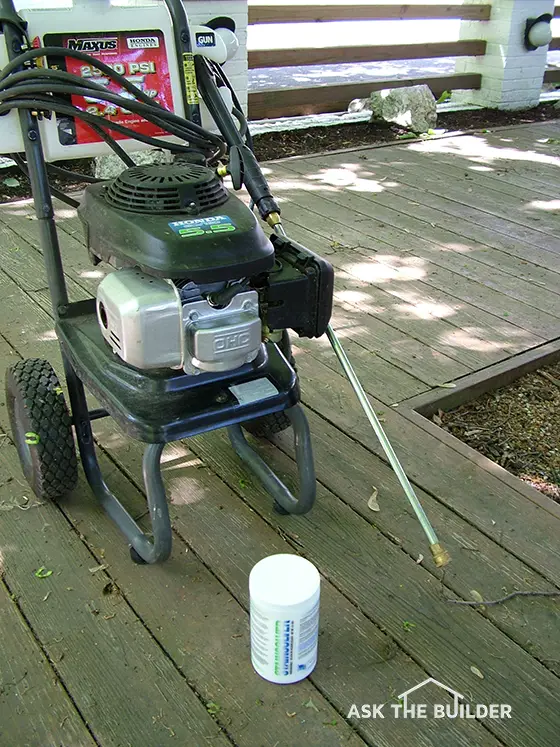 I know, I know this is what you see on countless HGTV shows, on other websites, and on YouTube. Pressure washers - the magic wonderful machines.
Blah blah blah. You know what they say about half truths, don't you?????
Pressure washers can DESTROY wood decks.
CLICK or TAP HERE to see what 2,400 PSI can do to the soft spring wood in your deck.
Please SCROLL DOWN into the column and watch the video of me in firefighting gear.
It was taped by Ron Fischer who worked for WCPO-TV Channel 9 in Cincinnati. I used to do a weekly segment for them and they wanted them to be a little quirky. I think I nailed it in this video.
What do you think? SHARE your feelings in the comments at the bottom of the page. I still have the helmet and turnout pants!
The BEST Wood Sealer?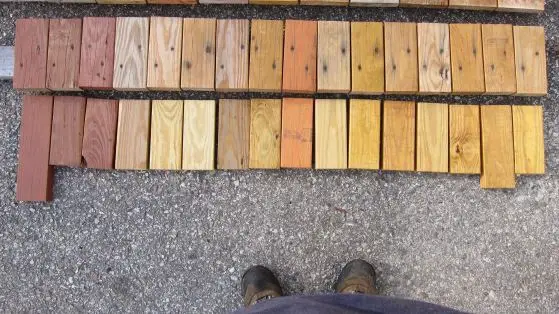 A few years back I did an exhaustive multi-year TEST of quite a few deck sealers.
You can't believe how much work it is to do this.
Some of the products are NO LONGER available, but the product that did WIN THE TEST is still available.
Would you like to know what product won the HARSH TEST?
I thought so. CLICK or TAP HERE for the free test results.
You're welcome. 🙂
Clinker Brick and Your Garden
How would you like a unique and interesting wall in your garden?
It doesn't have to be big.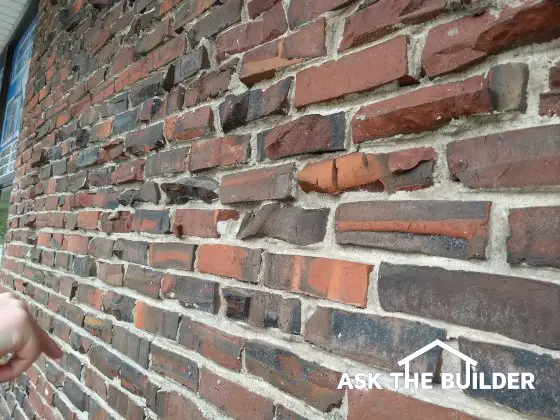 CLICK or TAP HERE to discover secrets about clinker brick.
You'll be amazed.
Repairing CRACKS in SMOOTH Concrete
CLICK or TAP HERE to see how I'd repair cracks in smooth concrete.
You'll need to SCROLL DOWN to the second part of the column to get the tips.
That's enough for a Friday. I'm off to drive up to Bar Harbor in a few hours.
I intend to record quite a few run-and-gun videos up there on Monday. You're in for a treat is all I can tell you.
Tim Carter
Founder - www.AsktheBuilder.com
BUY Certified Organic Stain Solver NOW - www.StainSolver.com
Happy Belated Birthday Morse Code - 175 years! - www.W3ATB.com
Do It Right, Not Over!