Mold on Plaster Walls
Shona, who lives in Herfordshire, England, had to get rid of her builder who was not dealing with the mold on her walls.
"I have excessive mold on plastered brick walls. I have removed most of the detached molding plasterwork back to the brick to find crumbling mortar and damp brick.

I'm in a rented flat , chucked builder out as he was in for 5 weeks and was beginning to put finishing over the moldy walls.

I was considering repointing, PVC coat then browning. Is this enough? Thanks."
Shona, if you read my past columns on mold, you'll quickly determine that water is your issue.
Without water, mold will not grow.
You need to somehow stop the water from getting into the brick walls. I know you can have rising damp from where the walls contact damp soil.
If the walls are exposed exterior brick walls, then maybe your landlord can apply a water repellent.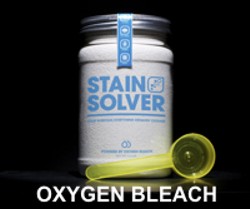 Go read all my Mold columns and see what you're up against.
To clean the mold, you can use oxygen bleach. I wish my Stain Solver was available in the UK, but it's not at this time.
This popular column was shared with my readers in the October 19, 2014 AsktheBuilder Newsletter.