New Construction Inspections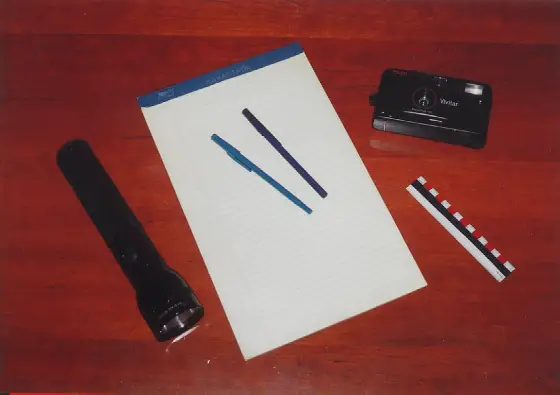 New Construction Inspections
Just yesterday, I performed an inspection on a brand new home. A Realtor had called me on behalf of her client. Just two days before that a professional home inspector - not to be confused with the city or county building inspector - had looked at the home and suggested that they get a second opinion.
Once at the site, the buyer asked me to point out any and all defects in the brick as well as any other things on the exterior that caught my eye. Within the course of ten minutes, I discovered 15 defects and I had only looked at the front of the home and one side! The realtor and the buyer grew more and more despondent. The realtor saw a commission check dissolving into thin air and the buyer saw the house of his dreams crumble with each word I spoke.
Will an inspector catch all the construction defects?
Finally, in a distinct and angry voice the buyer said to me, "How can all of these defects get past the building inspector? How can builders get away with this type of sub-standard workmanship?" It took me twenty minutes to answer just those two questions. The buyer couldn't believe that there was soil that actually tilted back towards the home. He couldn't believe that the top of the foundation was covered with dirt and mulch in various locations. The lack of flashings under door and window sills and above them as well astounded the buyer.
The first thing I told the buyer was that not all builders build this way. In every city and town there are some dedicated people who treat building as a vocation and a craft. They take immense pride in their work and will not tolerate much less than perfection. I then discussed the economic pressures of building market homes. A builder that constructs twenty houses a year and discovers a way to shave $10,000 in expenses from each one takes $200K directly to the bottom line or his bank account. Never forget Glenn Frey's lyric from Smuggler's Blues, "The lure of easy money has a very strong appeal."
opens in a new windowCLICK or TAP HERE to get FREE quotes from local inspection companies.

Does a building permit include on-site inspections?
I then started to discuss the plight of the average city or government building inspector. Although his department is paid a fee when you are issued a building permit, that fee should not be confused with an on-site inspection service where a government representative monitors the construction all day every day. That is unrealistic. If you want that level of service, the cost of the average home might balloon an extra $20,000. Many city or government building inspectors only visit the jobsite 3 or 4 times. There are separate inspectors for plumbing and electric work in certain cities, but not always.
How you make sure your new home is constructed properly?
So just how does the average consumer protect themselves? What can you do to get a new home that will stand the test of time? It is a somewhat complicated process, but it is indeed possible. The first thing you need to do is understand the rules before you throw a skin into the game. In my opinion, here are three of the most important rules of the new home building game:
Rule #1: The Building Code, although a fine document, is a set of MINIMUM standards. A house that just passes code is like a child who comes home with a 70 percent grade on a test.
Rule #2: Great builders are often well hidden. Rarely do they advertise. They don't need to as they almost always have a six-month backlog of work.
Rule #3: Well-constructed homes start with extremely detailed plans and specifications. The plans and specifications are the sole tools you use to communicate everything you want in your home. Never rely on verbal instructions of any type.
How do you find a great builder?
There are perhaps 25 - 50 rules in the game. The one about finding the great builder is simple. If you want a pro, go to where they buy their materials. You might discover a traditional full-service lumber company in your city or town. Stop by there on a weekday around 10:00 a.m. Ask to speak with the general manager or the person who does material take-offs from plans that builders bring to the lumber company.
These two people know the builders who only construct 3 or 4 homes a year. They know the builders who take enormous pride in their work. You can also contact two or three residential architects. These professionals also know the top builders as they need them to build the houses the architects draw. Put on your Columbo trench coat and invest the time to find the pro who's next masterpiece will be your new home.
Column NH021