No Pest Dryer Vent
No Pest Dryer Vent - Mine Works Well
I installed a special dryer vent cover about four years ago. It's a no pest dryer vent.
It comes with two flaps, not just one as you find on regular vent covers.
The outer flap has tiny magnets that keep the cover closed so it won't annoy you on windy days.
Clever No Pest Dryer Vent Design Stops Intruders
Look up at that image again and notice the design of the inner flap or door. This is the magic of this dryer vent. Scorpions, spiders, mice, serpents, etc. can't defeat it because of the male/female design of this flap.
The vents come in a few different colors and some are made with an integrated flange for vinyl siding.
Can This Vent Cover Be Used For Bathroom Exhaust Too?
Yes! These no pest dryer vent covers are perfect for bathroom exhaust. The outer doors seal much better than traditional vent covers. This eliminates cold drafts blowing on your wet skin after getting out of the shower or tub!
CLICK or TAP HERE to have one delivered to your home in days.
Related Column
Summary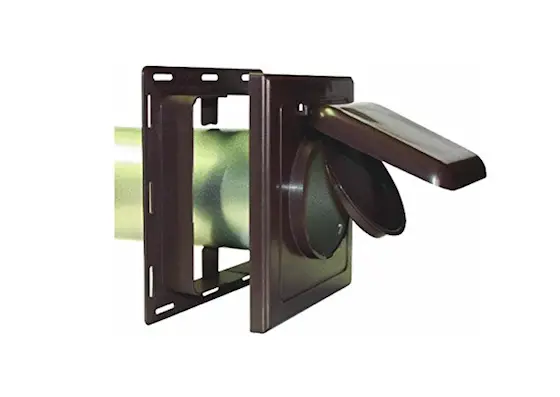 Article Name
No Pest Dryer Vent - Works Really Well
Description
A special no pest dryer vent with two flaps keeps out unwanted pests from your home. It's a fantastic invention.
Author
Publisher Name
Publisher Logo