November 2, 2017 AsktheBuilder Newsletter
It's been almost a month since I've reached out to you.
I can't begin to tell you how much has happened. So much I don't know where to start.
Three weeks ago, I went to Mt. Desert Island (MDI) in Down East Maine for six days. It was food for the soul.
Here are two of my best photos from the trip.

These look so much better full screen.
The top shot is why you hear writers call the ocean the "deep blue sea". The water was so blue it hurt your eyes to look at it.
The second photo was taken at the south end of Long Pond as the sun was setting.
If you've not been to Acadia National Park on MDI, put it on your list of things to do.
One of the best-kept secrets about MDI are the Rockefeller Carriage Roads. CLICK HERE to get a stunning book about them. I'm about 1/3 the way through mine.
Nutone Knocking
I just had the pleasure to install a technology gadget you may want for sure at your home.
The Nutone Knock.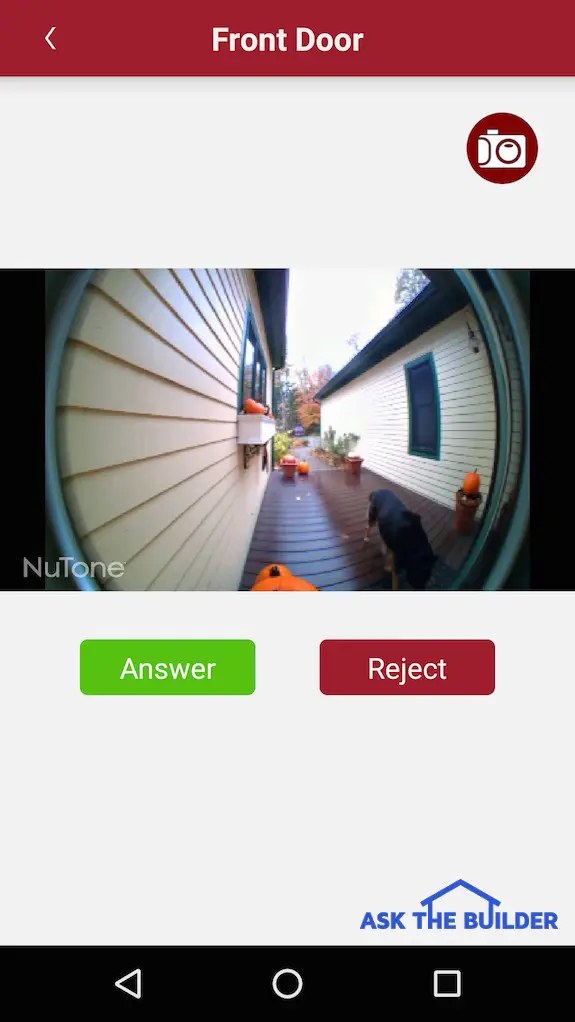 CLICK HERE to read all about this wonderful thing you should have on your home.
Cordless Blower
I mentioned weeks ago, I'd let you know about a cordless leaf blower I've been testing.
It's the STIHL BGA 56.


This is a fooler tool.
When you first pick it up, your mind screams it's a toy. It's that lightweight.
It's not. It works and works well.
It's become my go-to blower because it comes on within one second instead of me trying to start my gas-powered blower and then putting it on my back.
I love this blower for all sorts of small jobs like:
blowing out dust and leaves from my garage

blowing anything from my deck or drive

bonfire-assist tool - gets fire going faster
But it has its limitations. I'm only able to get about 15 minutes at most from a battery charge.
It's not the tool I'd use to blow leaves in my large yard, but for many, many other jobs, it's superb.
CLICK HERE do discover more about STIHL cordless blowers.
Thread Black Iron Pipe
Did you know I've been a master plumber since my late 20s? One thing I've ALWAYS loved doing was installing black iron gas lines.
Here's a video I just shot showing the magic involved in cutting threads.
I think you're going to like this video. I'll bet you there's some step you never knew about. Especially using that thing that looks like a medieval torture device! OUCH!!!!!
​​​​​​​Wait until you see it.....
CLICK HERE or the image below to watch it now.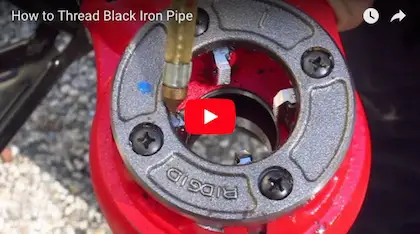 That's enough for today.
Next issue I'm going to start sharing some great Christmas gift ideas for you.
Yeah, Santa is coming!
CLICK HERE for one of my favorite scenes from Elf.
If that video clip doesn't bring a smile to your face and flood you with great memories as a kid visiting Santa at the department store, I don't know what to say.
Tim Carter
Founder - www.AsktheBuilder.com
Do It Right, Not Over!