November 29, 2015 AsktheBuilder Newsletter
I'm going to make this a fairly short eblast because you're probably worn out from the long Thanksgiving weekend.
I want to thank you for the kind Thanksgiving wishes you sent to me and my family. It's much appreciated.
We had a feast here. Kathy outdid herself. It's my favorite meal of the year and the dry brine technique we used did a marvelous job on the bird.
For the past fifteen years or so, we've wet brined the turkey and it makes it juicier than a perfectly ripe orange.
I had a piece of Kathy's pecan pie last night. I hope that what Ray Kinsella's father John said in this Field of Dreams movie clip is true, because if it is I'm going to be having pumpkin and pecan pie every day after I die.
Did you ever read the book Shoeless Joe that was adapted to make the movie screenplay? WOW, it's a good one.
CLICK HERE to watch the profound video clip.
Be SURE you have a tissue handy. You'll need it.
Steven's FLOODED House
Ninety minutes before typing this, I received an email from Steven Kegley who lives in Colorado.
He was having his roof done and guess what happened? You probably know from the headline.
Let Steven tell you in his words:
"Contractors stripped down my roof to where only old paper and wood slats remained. Approximately 1.5 inches of rain soaked the entire roof.

The ceilings were entirely saturated. Water was running down the trusses into the outside walls like a river. all attic insulation, both blown in and matting R-13 were drenched. The matting felt like a water bed. interior walls were wet through to the crawl space.

This is a ranch style home 1,500 sq. feet. I turned off the power at the main breaker. As soon as possible. It was three days before a restoration company could start drying process. Which took eleven days to dry to 90%."
I replied with some tough love asking him if he had contacted both his home insurance company AND immediately called the insurance company that sold the contractor's General Liability policy.
Steven replied just moments ago:
"I want everything that got wet replaced. The ceilings, walls, electrical controls switches, light fixtures, ceiling fans, and of course personal belongings.

I am being told this is unreasonable. They only have to repair the ceilings with texture and paint. The new roof and gutters failed home inspection!

If this were your home. What would you just cover and paint. Verses replace?"
I replied that it didn't matter what I thought or anyone else, including Steven.
All that matters is what it says on the insurance policy.
WHAT'S the LESSON HERE?
Don't be in Steven's shoes.
Don't hire a LOSER contractor that doesn't protect your home.
ALWAYS get a copy of the contractor's Certificate of Insurance and CALL YOUR insurance agent to discover if it's valid and if you're completely covered in case of a catastrophic loss.
Do this BEFORE you sign the contract, not AFTER you have a problem on your job.
CLICK HERE to use my Contractor Hiring Guides so you avoid the LOSERS.
Rebecca's Generator Mistake
Rebecca has been a subscriber to this newsletter for years.
She lives in Kansas City.
She offered to do me a favor.
Read what she sent overnight:
Dear Tim,

If you are ever interested in installing a permanent backup generator, I would be willing to share our story with you.

We spent over $15K for a Generac 60kw generator and have had nothing but trouble and very poor customer service. It has been a huge disappointment.

I would be VERY desperate before I would ever purchase another Generac product again.

Sincerely,

Rebecca

P.S. I've enjoyed your emails for years! Would love to meet you if you ever come near Kansas City.....:)
I replied to Rebecca that I felt her pain.
I tried to be as gentle as possible, but I mentioned that she could have avoided the pain and suffering had she spent just 90 seconds at my website using my search engine.
If she would have typed just this simple word into it:
generator
This is what she would have discovered in just SECONDS in the results that came back: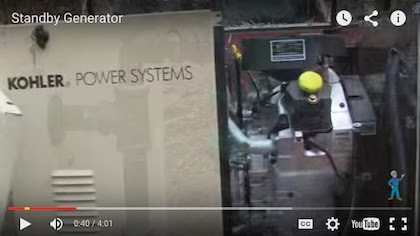 CLICK HERE to discover the brand of stand by generator I have in my home.
I can tell you right now it's NOT a Generac.
Rebecca, you can bet the next time I'm in KC, I WILL let you know as rumor has it there are some delicious ribs to be had there.
What's the LESSON?
Please, please, please come back here to my website and use my search engine to see the things I use in my own home before you sign a contract.
Or you have the following option.
Since it was a LARGE purchase, $15,000, do you think it would have been worth $50 to find out in just a few MINUTES what generator I'd buy and WHY?
Rebecca could have had me call her on the phone to offer my advice.
Yes, I've offered that SERVICE for years but I recently have become aware that I'm doing a very BAD job of letting you know about this product in my shopping cart.
Just yesterday I solved Greg's sewer odor problem that had been plaguing his family for over a year.
CLICK HERE to discover how I can call you if you need HELP.
That's enough for today.
Remember, have me CALL YOU or come to my website and find what products I love BEFORE you buy.
Get those insurance certificates from contractors when they're bidding your job, not after!
Have a great rest of the day. I'll be finishing up cleaning out my garage so Kathy and Kelly's cars are snow-free the rest of the winter!
Yes, my truck has to stay outdoors......
Tim Carter
Founder - www.AsktheBuilder.com
Do It Right, Not Over!