November 29, 2020 AsktheBuilder Newsletter
Greetings and salutations! You might be my newest subscriber! Welcome. This top spot in each issue is your special place.
How about you, though? Have you been around here for so long that you remember the video I recorded about how fast a live Christmas tree can ignite? You should watch this and let it be a reminder to keep your tree well-watered. CLICK or TAP HERE to watch the tree go up in a fireball in seconds.
Celebrate
You may have reached out to me after the last newsletter to comment on the use of the word celebrate in conjunction with the anniversary of JFK's assassination.
It's a familiar word and the dictionary supports its use in that context, although you may feel there are a few other words that might work better.
Look at the interesting use of the word to call attention to a day honoring millions of dead souls, not just one. Words can be so fascinating!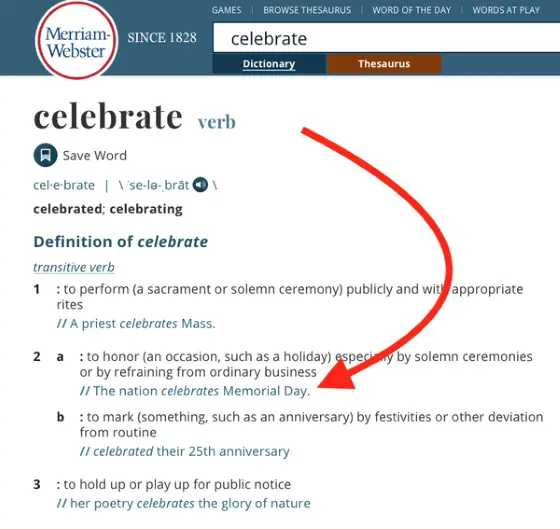 BackDrafting
DANGER
Brian reached out to me several days ago and his email brought to mind a subject that's very important this time of year.
Backdrafting
Read what Brian asked:
"Hello,

I have two fireplaces, a gas furnace, water heater, and gas dryer. I have major negative air pressure in my basement. Should I add a fresh air intake to my furnace room for combustion air and also add fresh air intake to my return air plenum? If so, can you recommend a vent to use and does it need to have a baffle to open and close? Thank you."
CLICK or TAP HERE to see what I sent Brian so he doesn't leave his house feet first in a body bag.
Gutter Guards and ICE
Old Man Winter is about to knock on our doors here in the northern hemisphere. Each winter I get lots of email concerning icicles hanging from gutters and gutter guards.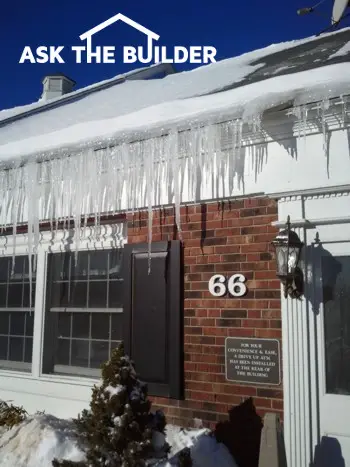 The homeowners are beside themselves because they thought the gutter guards would end all woes, cure all illnesses, and bring world peace. Well, maybe I'm being a tad mendacious.
Do you want to know the TRUTH about icicles and gutter guards? Of course, you do! CLICK or TAP HERE
Fire

Prevention Officer

Did you know that just about every fire department, even rural ones like here in New Hampshire where I live, has an officer who is willing to come to your house to advise you on how to prevent your home from becoming a pile of smoking ashes? It's a great service you should check out!

Some will even perform a walk-around inspection pointing out dangers you might have no idea are lurking.

Read what John, from Cougar, Washington, sent me a few days ago. This is his local fire department.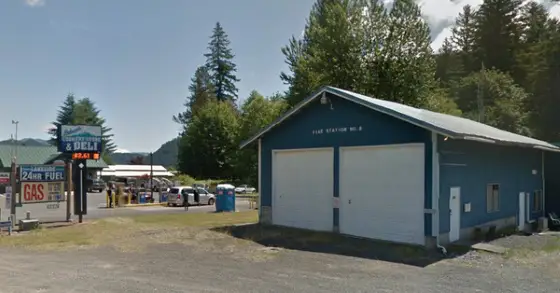 "Can I use my wood stove brick chimney while my roof is tarped, without risk of catching it (the roof and tarp) on fire?"
What do you think the fire prevention officer is going to say?
My guess: "John, is your house insurance policy paid in full and up to date?"
Crescent Lufkin Chalk Reels
I've often said that it's pretty hard to wow me when it comes to tools. Remember just weeks ago when I shared with you how I felt about the Tactica M250? Ouch!
What about a simple chalk box? Do you think that a manufacturer could mess that up? CLICK or TAP HERE and see what I thought about the latest Crescent Lufkin chalk reels.
That's enough for a Sunday.
It's that time of year when you might have less time for Ask the Builder issues. I get it but I'm not going anywhere and you know where to find me.
Tim Carter
Founder - www.AsktheBuilder.com
Clean Boat Sails - www.StainSolver.com
Night-Light Energy - www.W3ATB.com
Do It Right, Not Over!
P.S. Your mission, should you decide to accept it, is to replace a CRACKED undermount bathroom sink. Is it hard? How do you start? CLICK or TAP HERE and let me know if you feel you can do this job!