October 11, 2020 AsktheBuilder Newsletter
Hello there! Guess what? Right here at the top of each issue is where I extend a warm welcome to you, imagining it's our first time together face-to-face. Maybe one day that will happen at one of my meet-ups but for now it's got to be virtual.
You, though, could be a trusty subscriber. We've been together on great days and not-so-good days. Do you remember the column I shared with you about the best way to clean paint brushes so you don't ruin them? I have some paint brushes that are twenty years old and they're still in fantastic shape having been cleaned countless times. opens in a new windowCLICK or TAP HERE to discover my cleaning secrets.
opens in a new window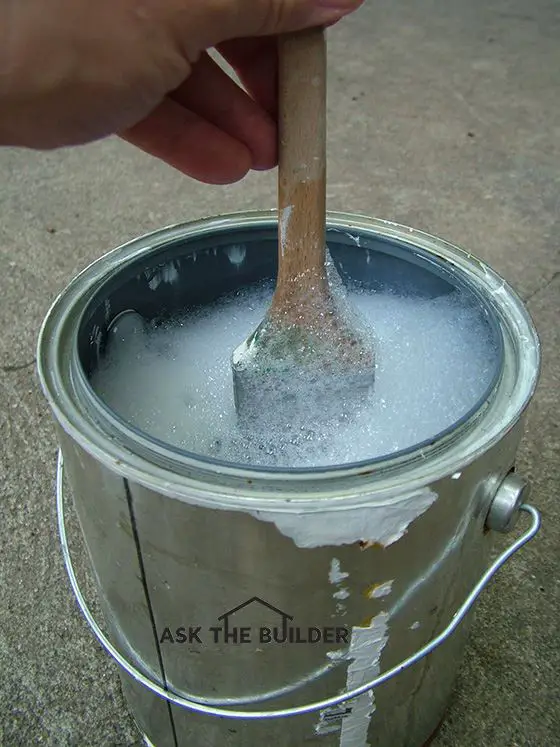 Frustrated
Two days ago, I clicked out of a ZOOM video call I did with an airline pilot. It turns out he's risked his life for me and other US citizens, possibly you, by giving twenty years to the US Navy before transitioning to flying Boeing 737s.
He hired me to do a phone consult as he wanted to sue a builder who'd constructed a three-seasons porch on his home. The porch is rotting away. I had to deliver a massive dose of tough love.
He had read my past column about what's involved in suing builders - opens in a new windowCLICK or TAP HERE to read it - but he still had questions. I was finally able to get him to understand that his money would be far better spent trying to start over rebuilding the room with a design that was immune to rot.
At the end of the call, I asked him what he did for a living and that's when he revealed he was an airline pilot. I thanked him for keeping us SAFE when we fly in those giant aluminum tubes.
I then shared how I had once landed on and been catapulted off an aircraft carrier. He was intrigued by that, especially since I was not in the military! opens in a new windowCLICK or TAP HERE to read how I scored that rare experience.
opens in a new window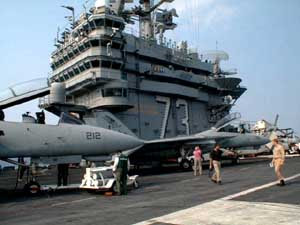 Now back to my frustration with this call. I continue to see this deeply disturbing trend of consumers, you may be one, who place far too much trust in builders.
You MUST STOP DOING THIS. If you're going to invest a lot of money in a project of any type, you yourself NEED TO RESEARCH how the work must be done correctly.
Once you know this, THEN you can start to interview contractors asking them probing questions determining the depth of their ignorance. Yes, I meant that. opens in a new windowCLICK or TAP HERE to understand WHY many of us are ignorant.
If you don't want to invest all those hours, you can schedule a simple recorded 30-minute call with me. You don't have to take notes. I'll go over all the key issues concerning the job. You can download the recording and listen to it forever.
If the pilot had invested in one of these calls BEFORE he hired the builder, he would have saved about $50,000. I estimate it's going to cost that much to rebuild his three-seasons porch.
Some complex jobs may require more than 30 minutes, but don't worry about this now. opens in a new windowCLICK or TAP HERE if you want to schedule a recorded call.
Telling the Truth
At the end of the call with the airline pilot, he thanked me for being out there championing the cause for consumers.
I mentioned it can be a lonely place because not all of my peers are willing to tell the whole truth about every subject. Speaking of the truth, you do know that a half-truth is a whole lie. Never forget that.
Last week I gave you an example of how I tell the cold hard truth. I BEGGED you to read a review I did about a new tool. Did you read that review?
The reason I wanted you to read it, even though you had no intention of buying it, was to prove that I often have to share the bad news about a new product so you don't waste your money. And that's the TRUTH.
opens in a new windowCLICK or TAP HERE to read that review.
theOUTlet Review
Please look at this photo. Would you want one of these in your home?
Do you think it's easy to install? Seriously, how hard can it be to just remove an ordinary duplex outlet replacing it with this?
opens in a new window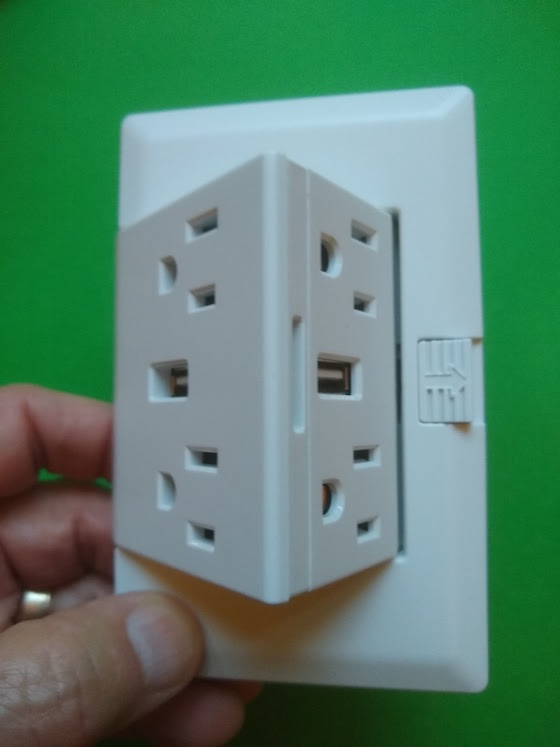 Now I want you to ONCE AGAIN, read a review.
opens in a new windowPLEASE CLICK or TAP HERE. You'll not regret it.
A Fast Video - Roof Cap Shingles
Earlier this week, I uploaded a new column to my website.
It's about the ubiquitous cap shingles you might have on the top of your roof. You should scan this column. opens in a new windowCLICK or TAP HERE to do it.
Have you ever wondered how to create cap shingles? As I was loading the column, I went to YouTube to try to find a video showing you how it's done.
I was looking for a video that cut to the chase, not some 45-minute documentary. All you need to see is how to make the six cuts on a 3-tab shingle. I couldn't locate a pithy video.
opens in a new window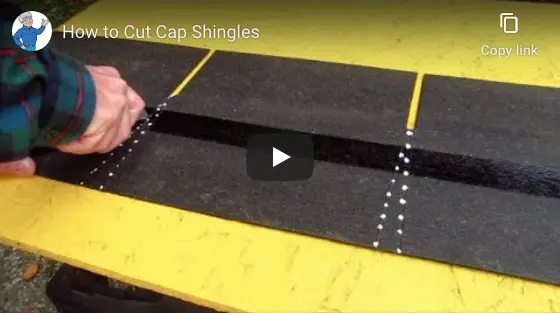 So I grabbed my video camera and 30 minutes later I had the video shot.
opens in a new windowCLICK or TAP HERE to watch it. Scroll down to see the video. It's over in a flash. Don't blink!
That's enough for a leaf peeping Sunday.
Tim Carter
Founder - www.AsktheBuilder.com
FANTASTIC Cleaner - www.StainSolver.com
SOTA Activator! - www.W3ATB.com
Do It Right, Not Over!
P.S. What about high-pressure sales tactics? Do you want to know how to PREVENT getting SCREWED? opens in a new windowCLICK or TAP HERE now.