October 7, 2014 AsktheBuilder Newsletter & Tips
WOO HOO! It's game time!
Today is the launch of the biggest game yet here at AsktheBuilder.com.
This game has $2,000 of CASH PRIZES! That's HUGE!
The grand prize winner of the simple contest part of the game is going to get $1,000 worth of sweet moola. Four others are going to split the other $1,000.
I thought the following sunrise photo that I was BLESSED to take and witness in person last Wednesday would be fitting to introduce the Color My Door sweepstakes and contest. What do you think?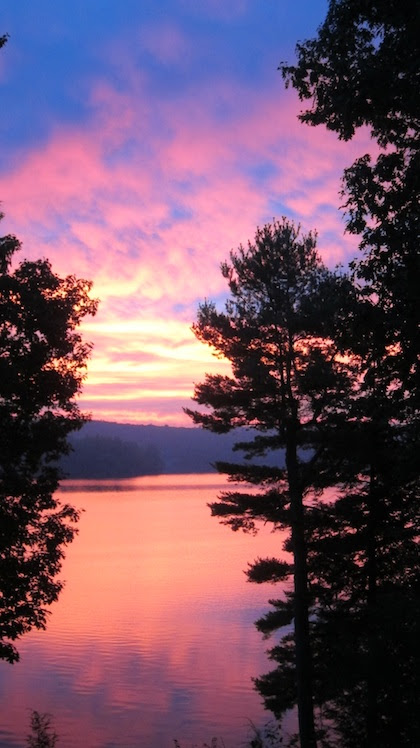 How the Game Works
If you're a newer subscriber to the AsktheBuilder.com newsletter, you may not be familiar with my games.
They're fun, fast and guaranteed to put a smile on your face when you read the multiple choice answers I dream up.
Want to know a few grade school classmates I had crushes on? Play the game today to find out.
Here's how this simple game works.
1. You go to the game page. You'll see THREE different links to Therma-Tru Fiberglass Door pages. CLICK EACH of the three links.
2. Scan the pages and go back to the game page and ANSWER the questions.
3. Click the Submit Form button at the bottom of the game page.
4. You'll then get a Thank You page where there's a link to enter the Color My Door CONTEST where you submit a simple photo of your front door. On that page, you'll see TWO VIDEOS you should watch too.
One is an interview I did with Kate Smith, a national color consultant. In this video, Kate shares the 2015 Bold Door Colors she's selected. Five of them are really BOLD and five are subtle.
The second video is of me painting the ten 2015 Bold Door Colors on a Therma-Tru Fiberglass door that's perfect for paint.
I GUARANTEE you'll howl with laughter when you see my high-speed painting and door-carrying techniques!
Play the COLOR MY DOOR game now!
CLICK HERE to play!
Severe Roof Mold
I've had the good fortune to have made many great friends who happen to be subscribers to this newsletter. You may be one.
Some I've met in person several times like my dear friend Dick Daniels who reached out to me back in 1999 when I announced I'd be flown out to the USS George Washington to land on her deck and then be catapulted off the next day.
Dick had a little experience catching the third wire on a carrier deck being a US Navy fighter pilot in the Vietnam War. He was a true tailhooker and patriot. Thank you again Dick for your service to our great nation.
I extend my deepest gratitude to you too if you're a vet, are related to one or had to send one back to Heaven. I've got the freedom to write and send this newsletter because of you or that brave person.
Then there are friends I've only met virtually like Mike Cyr who lives up in northern Maine. Mike and I have shared countless emails where I've helped him with some issues. He's repaid me time and again with amazing photos of the northern Maine countryside.
Yesterday Mike shared a bunch of photos taken at a friend's house. The homeowner discovered a horrible case of attic mold caused by contractors who added insulation to the house.
This same contractor was hired originally to put a roof on the house. He upsold the homeowner to the insulation upgrade.
As the mold was being remediated, it was discovered the contractor used the WRONG SIZED FASTENERS to attach the shingles to the roof. Strike Two!
These contractors came from one of the big box stores. I'm sure you're aware that you can have work done by just ordering it from either the orange or blue big box store.
I maintain you've got better odds of hitting black jack four times in a row at the $1,000 Bellagio table than you have finding a great contractor through the big box stores.
I know there's one or two or three qualified and professional contractors who get their work from the big boxes, but will they show up at your home? You have no control of this.
Or will you be stuck with a company like the one that created the massive mold problem at Mike's friend's house?
Look at this photo, then I'll explain what happened and HOW YOU CAN AVOID IT.

That's not smoke on the underside of the roof sheathing.
That's BLACK MOLD.
Why did it happen? The contractor adding insulation BLOCKED off the air movement from the soffit of the roof to the peak of the roof.
The water vapor that passed through the person's house and then ended up in the attic eventually ended up on the underside of the roof sheathing.
Moving air WOULD HAVE carried this water vapor outdoors.
But, the insulation BLOCKED the air movement.
The water vapor CONDENSED on the roof sheathing turning into LIQUID WATER.
This water then fueled and sustained the growing mold.
Old Homes = No Mold - Why?
If you're an old timer like me, you'll know you RARELY ever heard of MOLD issues in older homes. Think of how many older homes there were!
Here's why.
The older homes were drafty. When water vapor would enter wall cavities or attics, the moving air transported this water vapor OUTDOORS.
Building tight houses that save energy is a great idea, but you MUST RESPECT water vapor and it's ability to pass through building materials.
This means attic ventilation is a MUST and you need to ensure you always have great ventilation and a continuous air pathway from the soffits of your home to the exterior.
I prefer spinning turbine vents to exhaust water vapor from attics. Turbine vents are time-tested technology. They work well.
Bottom Line:
1. BEWARE hiring contractors that are supplied by the big box stores. Use my Contractor Hiring Guides if you want to find a PRO contractor with minimal effort!
2. The blue big box store took care of Mike's friend. He was lucky because the mold was confined to the attic. The big box store is paying for all remediation and reconstruction. I hope you don't own stock in this company.
Go Play
Okay, that's enough for today.
Go play the Color My Door game and contest.
GET OUT YOUR CAMERA, take a photo of your front door and SUBMIT it using the special link you'll see on the Thank You page after you play the game.
You could win $1,000!!!!!!