Satin Finish Granite Maintenance
Tracie lives in Taft, TN. (How's that for alliteration?) She's wondering if she'll have problems with satin finish granite tops. Let her tell you the situation:
"I have tried to find an answer to this question online, but cannot. We don't like the look of highly polished granite, but don't want honed because of care concerns in a kitchen setting.

We have picked a slab of Jet Mist granite that has a finish we like. It has not been highly polished, it's more like a satin type finish, and I assume for lack of a better word, it's the "original" finish.

We have been told it can be used as it, with the edges being finished and a sealer applied. Is that correct, or will we have any problems down the road if we do not do any other type of finish? Thank you!"
Here's my answer.
Tracie, it's all about the density of the granite and any micro cracks in the stone.
Besides being a builder, I'm a college-trained geologist. Most granites, assuming it's REALLY a granite, are extremely dense and resist staining.
The key is purchasing the BEST granite sealer and applying multiple coats at first and then on a regular basis as instructed on the label.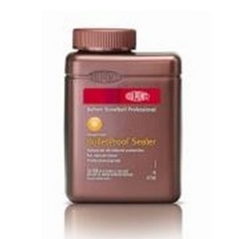 You usually get the BEST sealers from the BEST granite fabricators in your area. Go to a natural stone dealer / retailer that's been selling stone tops for decades. They'll know the best sealers. I'd LOVE for you to send me photos of this granite. Take multiple shots so we see its beauty!