September 22, 2018 AsktheBuilder Newsletter
New subscriber? I'm glad you're here. Get ready for lots of tips.
Distinguished subscriber of digital record? Mahalo for continuing to open these newsletters.
Mukuntuweap - It's Where I Am
Do you know the Paiute language? If so, you're a wise person. If you're not fluent in the ancient and beautiful language, here are two clues: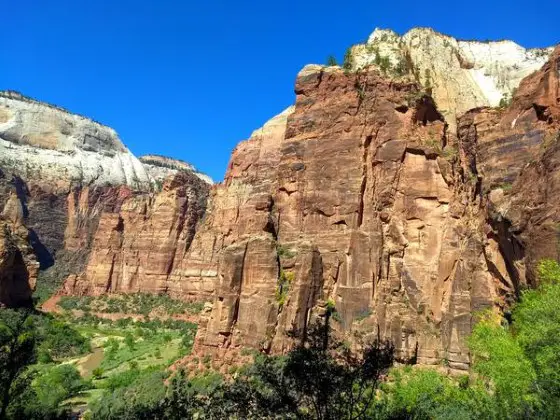 That wonderful word means straight-up land or straight canyon. You might use the words Zion National Park, the third most-visited National Park in the USA, to pinpoint my current location.
Believe me, I can attest to the number of humans who want to come here! That's why I'm leaving in a few hours, a day early, to go to the less-crowded Cedar Breaks National Monument. Let's see how my East Coast body performs at 10,500 feet above sea level!
Lenox Saw Blade Factory Tour
A week before I left for vacation, I toured the Lenox Saw Blade factory just east of downtown Springfield, MA. It was an amazing experience.
Lenox wanted to share the news about two new jigsaw blades they've spent lots of time and money developing. One's for metal and one's for cutting wood.
The Lenox engineers did two side-by-side demonstrations with the blades against the top Bosch blades. The results were unbelievable. I recorded videos of the demonstrations.
I created a total of three videos, a column about the experience and a special page at my website that contains a once-in-a-lifetime offer for you.
Lenox is going to be giving you one or two FREE jigsaw blades.
As soon as they create the page at their website you can visit to get the FREE blade(s), then I'll share it with you. The link to the secret Lenox page will be at the TOP of the page at my website where you'll also be able to see the THREE videos, my column and lots of photos of the factory.
Why is this such big news?
I can tell you I've rarely ever had a company make such an offer to the public. You'll absolutely want to fill out the form to get one, or more, of the blades.
You can use them or give them to someone you know who can benefit from the blades. They'll make great Christmas stocking stuffers!
Kwikset SmartKey Technology
One Key to Rule Them All!
If you're a J.R.R. Tolkien fan, then you get that.
How would you like to have one key to unlock ALL of the door and other locks at your home? Imagine if you could re-key the locks yourself without having an expensive locksmith come to your home!
How would you like to see a DELUXE stainless-steel tool chest that has the same locks as my front door?

Connecting Old to New
How do you connect an old foundation to a new one?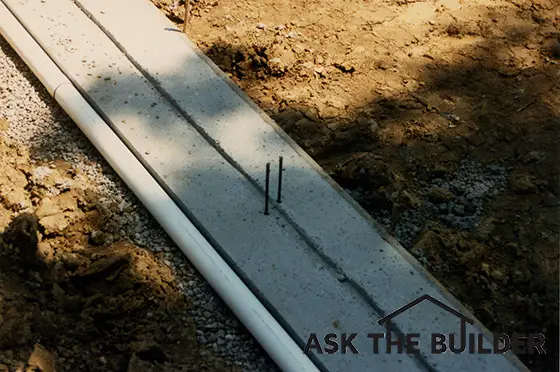 CLICK HERE to discover the magic of how to ensure the new foundation stays put!
Magic Blacktop Crack Filler Secrets!
Can you see the crack in the photo below? Would you have known it was there had I not pointed it out? Doesn't it look better than any crack repair you've ever done?
CLICK HERE to see how to do it!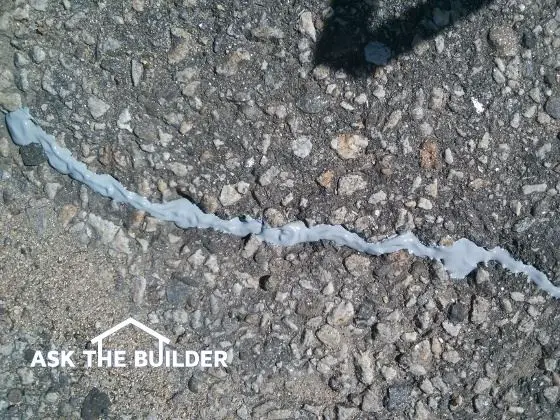 That's enough for a Saturday. Dawn is breaking here at Mukuntuweap.
I'll be back home late Wednesday and will have a link to MANY great photos of my trip out West for you.
Let's hope I survive the thin air today at Cedar Breaks National Monument!
Tim Carter
Founder - www.AsktheBuilder.com
Magic Powder Man - www.StainSolver.com
Radio Waves of Happiness - www.W3ATB.com
Do It Right, Not Over!