September 22, 2019 AsktheBuilder Newsletter
You could be a new subscriber. If so, greetings and solutions as my late father-in-law would say. He was a great man. I learned so much from him!
Should you be a subscriber in good standing for the past twenty-four years, oh the tales you could tell!
What I Did Last Saturday
Remember those "What I Did on my Summer Vacation" assignments from grade school?
opens in a new window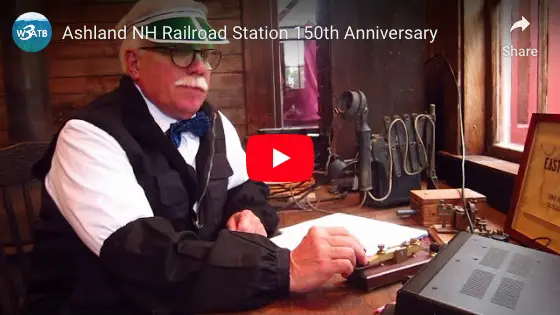 No, Halloween didn't come early to New Hampshire! But that was a good guess!
opens in a new windowCLICK or TAP HERE to see what I was up to a week ago.
If you leave a comment on the page, realize I have to approve them before they appear. I do this to prevent SPAM comments from littering my blog. Don't freak out if you don't see what you typed as soon as you click SUBMIT. I'll approve your comment, you just have to be patient. The same is true for comments on my AsktheBuilder.com website, BTW.
Cleaning Sink Stains
Frank sent me the following photo. He wanted to know if my opens in a new windowStain Solver, the magical certified organic oxygen bleach, would restore this kitchen sink in his daughter's home.
If not, Emily was facing a replacement bill of no less than $1,000.00.
opens in a new window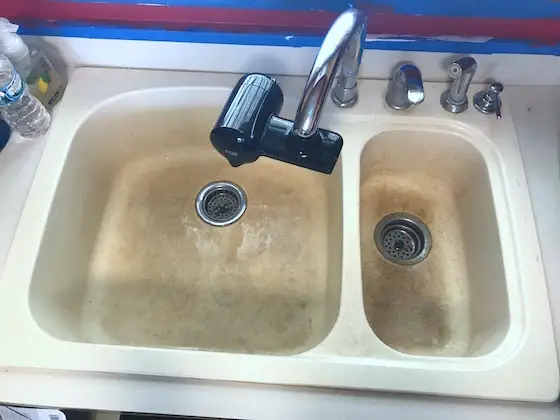 What do you think the sink looked like after Emily followed my directions?
Before you answer, you need to know there was NO SCRUBBING involved. That's not a typo. I just told her to fill the sink with HOT water, pour in some Stain Solver, and go to bed.
opens in a new windowCLICK or TAP HERE to see the results. There was NO photoshopping or other tricks done to the photos. They are exactly as were sent to me by Frank.
Are you still a non-believer in Stain Solver? You could be one who's resisted my Jedi mind tricks to get you to try Stain Solver. Your inner strength is remarkable. But you may also suffer from chrometophobia. Seriously, you can't see parting with $11.95 to see if you're wrong? Give me a break.
But you have to admit, after seeing all three photos, that Stain Solver is indeed a magical cleaner. opens in a new windowGo ahead, order some now.
If you have ANY PROBLEMS at all using it, I'll call you on the phone. Seriously, I'll call you. opens in a new windowCLICK or TAP HERE now to order even just one of the small sample sizes.
Remember, Stain Solver works on ANYTHING water washable. Stains in your clothes, carpets, upholstery, car mats, blah blah blah.
An Outdoor Sink Restoration
Check out this photo: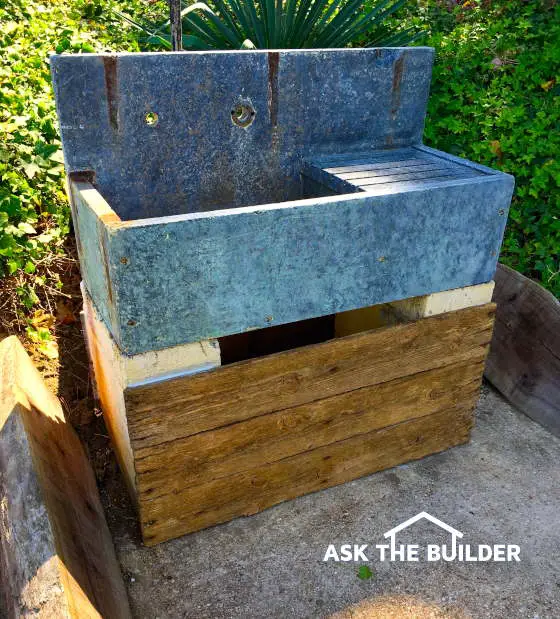 What's going on in this photo? What was the sink used for?
opens in a new windowCLICK or TAP HERE to see what JoAnne had going on.
Deck Pier Foundations
Look at Jeff's concrete deck pier. Do you see anything wrong?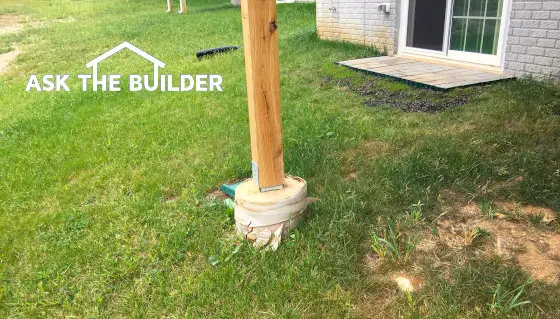 Do you think this pier was installed correctly?
opens in a new windowCLICK or TAP HERE to see if you're hunch is right. Be SURE to leave a comment at the bottom of the page about anything you'd do differently. I'm intensely interested in how you do your deck piers and foundation details.
Meghan & Brent's Attic Trusses
Do you want to see what the attic of Meghan and Brent's house looks like?
Can you imagine how you might get a huge room in your house for next to nothing? It's easier than you thought.
opens in a new window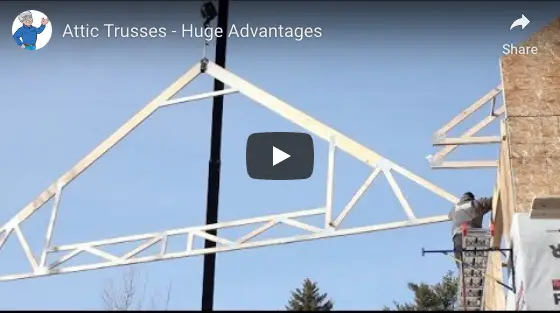 opens in a new windowCLICK or TAP HERE now to watch a very short video. I guarantee you'll discover something you didn't know.
Remember, ASK ANY QUESTION(S) you have about attic trusses in the comments BELOW the video. That way everyone can see the answer and become better informed. Sending me a private email with a question is not the way to go.
That's plenty for a Sunday.
I leave tomorrow for a little-man self-discovery trip to an undisclosed region of the Southwest USA tomorrow. I'll be with my buddy Dan again. We invited Chuck, Steve, and Russ, but they were unable to make it.
Stay out of trouble while I'm gone. I'll be in your Inbox for sure next Sunday with some photos of the adventure.
Tim Carter
Founder - www.AsktheBuilder.com
Order Certified Organic Stain Solver NOW - www.StainSolver.com
Mr. Green Visor Man - www.W3ATB.com
Do It Right, Not Over!
P.S. Did you see my review of a super handy personal work light? WOW! opens in a new windowCLICK or TAP HERE. I pretty much guarantee you'll LOVE this light.