September 6, 2011 AsktheBuilder Tips And Newsletter
What's in This Newsletter?
Latest News
New Milwaukee Hand Tools
Help Make This Newsletter Better
Digging Under a Foundation
Tiling Over Carpet
Facebook Photo Mysteries

Last week, I had the pleasure of spending about 90 minutes with Tom Sizemore. He's a subscriber who hails from New Mexico and was in the midst of an epic driving trip from there to Maine.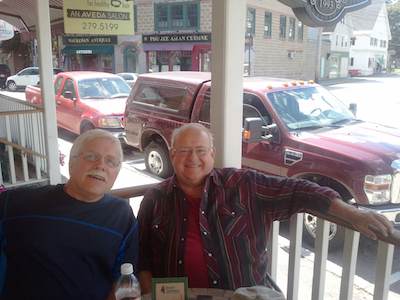 Tom knows that I do meet ups in different towns when I travel, but since he was going right through my town, he thought he'd do a reverse meet up. Great idea, and last year the same thing happened with the Davis family. Tom's truck is behind mine in the photo. Two sweet Ford trucks Made in the USA! Yes, I know GMC and Chevy's are good too. I'm not trying to start a truck war here.
Tom and I talked about a boatload of things, not the least of which was artillery. Tom is a proud member of the U.S. Marines and knows quite a bit about firing shells great distances.
My question, which he answered instantly, was distance or range. How in the world on the open ocean can a battleship determine how far away an enemy ship is? "Tim, it's all trigonometry. Simple," replied Tom. DUH! I knew I should have paid attention in that high school class.
Yes, I know that modern technology can create precision shots with long artillery pieces. I was interested in how it was done years ago.
New Milwaukee Hand Tools
About six weeks ago, I was at Milwaukee Tools Headquarters in none other but Milwaukee, WI. I saw some great new hand tools, but they wouldn't let us talk, video, photograph, etc. until September 1, 2011. That's the official birthday of the tools.
Here's what's in the lineup:
6-in-1 Combination and Long-Nose Pliers

Pump Pliers with Reaming Feature

Tin Snips with 10X Life

6-in-1 Linesman's Pliers

6-in-1 Diagonal Cutting Pliers

All-Metal PEX Tubing Cutter
These are some rocking rugged hand tools and are sure to cause a disruption in the tool world.
Milwaukee has effectively raised the bar on many of these items. You know what they say, right? Competition is a good thing when you're a consumer. That's you and me!
Thanks Milwaukee! The hand tools are keepers.
Help Make This Newsletter Better
Would you do me a favor and take this FAST two-question survey?
I really value your input, and it will help make future AsktheBuilder.com newsletters better!
Thanks in advance!
Digging Under a Foundation
Last week, Ellen, the longest-serving AsktheBuilder employee, forwarded a question to me from a website visitor.
I felt it merited sharing.
The individual needed to put a new water line under an old brick foundation that did NOT have a footer. He was terrified of causing a foundation problem by digging under the brick to make a channel to install the pipe.
Little did he know there is no need to dig under the foundation an risk any type of structural failure. The width of the foundation was only 8 inches and there was no footer. Even if there was a footer, I demonstrate in a video a method that will work very well to solve the problem.
Tiling Over Carpet
Angelia from Florala, AL wrote to me:
"We have a 16x32 game room covered in old indoor/outdoor carpet directly glued to concrete(no pad). I have done many floor and wall tiling jobs. Would it be possible to tile over the carpet? There are no loose areas; it is glued very well! I am just trying to get out of the ordeal of scraping it off the floor. I appreciate you input and love you site!"
Angelia, I've got some bad news for you. You need to take up the carpet. Tile needs to be installed on a solid surface that has no give to it. The carpet is absolutely not solid. When you install tile on a soft surface or one that has give to it, the tile can crack when concentrated loads are placed on the tile.
Facebook Photo Mysteries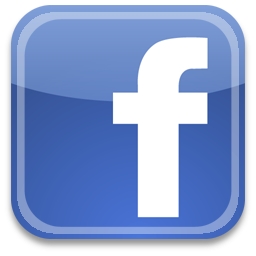 Are you an AsktheBuilder FAN on Facebook? If not, you're missing out on some fun and games. You may also be missing out on some helpful FREE information. Each week I answer questions on the Fan Page that you don't see other places.
Last week, I posted two photos that got some correct guesses as to what they were. But the best part, in my opinion, are some of the hilarious comments others leave.
I urge you to become an AsktheBuilder Facebook Fan!