September 6, 2020 AsktheBuilder Newsletter
Greetings and salutations! Are you one of the nearly 100 new subscribers in the past seven days? Welcome! I reserve this top spot in the newsletter to honor your presence.
You, though, might have been with me so long that you remember the mind-blowing column and illustration I created that caused your jaw to drop. Come on, I know you remember!! It was the one about lumber shrinkage. CLICK or TAP HERE to discover a question you can use to win a bet or a game of Trivial Pursuit!
Where Was I?
I like to take photos. I was a member of my high school yearbook photography team spending hours in the darkroom producing contact sheets and final black-and-white photos. I also volunteered to work in the largest darkroom at the University of Cincinnati as a geology undergrad.
I'm going to try to share an interesting photo as often as possible of things and places that cross my path. Here's one I shot this past Wednesday. There's a clue in the photo, if you strain your eyes, that will allow you to pinpoint where I was. I'm looking for you to share with me the exact name of the beach.
I'll let you know the answer in the next newsletter. Watch for it next week to see if you were spot on.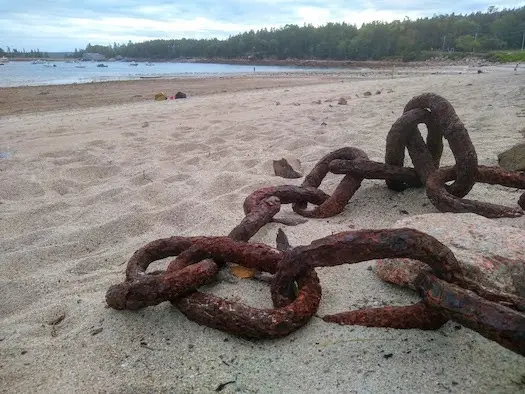 Oxymoron ALERT
You may have been one who teed up and took a swing at me last week about the clever oxymoron I included in the insurance alert piece.
Peaceful protestors don't loot and commit arson for goodness sake!
Robert's Stinky Hats
About ten days ago Robert, a contractor subscriber to this newsletter, reached out to me with a STAIN SOLVER success story. You'll love this one:
"I'm sure you get lots of messages touting wonder and amazement over your Stain Solver. I was just so amazed I had to share my story. I'm a contractor in central Illinois, often working on projects that are not air-conditioned. I keep a hat for such occasions to catch my sweat.
A month or so ago, I noticed my hat smelled quite badly, and upon wearing it, my head smelled bad. I wondered how to clean it, talking to my wife and mother-in-law. They suggested a dishwasher with a plastic cage to help the hat keep its shape.
Well, I remembered an email you sent about the lady who cleaned her son's baseball cap, and I decided to give it a shot. (CLICK or TAP HERE to see the photos of the hat Robert is talking about) I mixed up a gallon of warm water with STAIN SOLVER per the directions, grabbed my hat, dropped it in, and the fizzing started.
I used a plastic spoon to agitate for a minute or so, and then rinsed it out. My hat was clean and good as new. The water was unbelievably gross. I couldn't believe how dark and dirty the water was. Now my hat looks clean and smells clean again. I went ahead and washed about a dozen hats. Thank you, Tim."
If it were me, I would have allowed the hat to soak for about 30 minutes. It seems Robert had it in the solution a much shorter time but he was still happy with the results.
CLICK or TAP HERE now to order your STAIN SOLVER now.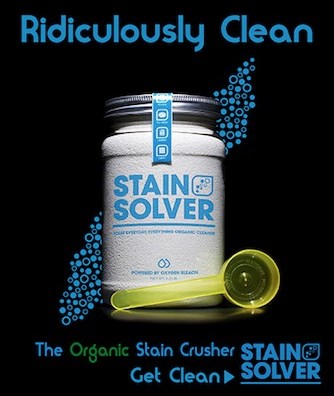 Revive Cedar Chests or Closets
Ron emailed me last week. He wrote, "I have a storage room with cedar walls. How can I get the cedar smell back?"
Well, all Ron had to do was type the following two words into the search engine at AsktheBuilder.com to discover his answer:
cedar smell
CLICK or TAP HERE to discover how easy it is to make the cedar aroma so strong and pleasant that you'll want to stay in the closet or cedar chest all day!
STOP

Getting Lost

Have you ever had an issue with Google Maps where you enter in an address, navigate to it, and then discover you're not exactly where you're supposed to be?

Did you know you can HELP IMPROVE Google Maps? They have a very responsive team that works on your suggestions.

Just last week, Google Maps was off by about 500 feet for an address on a main road here in NH. I submitted a correction and they're working on fixing it so others will navigate to the correct driveway.

Look at these two screenshots to see how to start the process. The FIRST text link you need to click is Send feedback. It's in the lower RIGHT CORNER of Google Maps: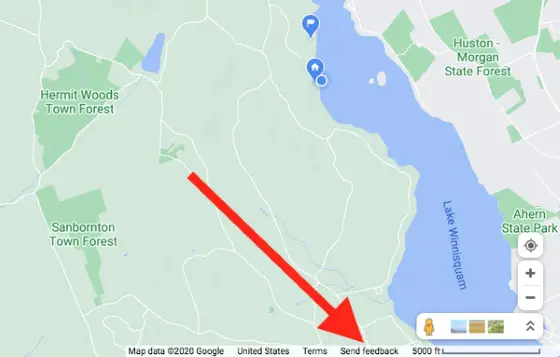 After you click that link, a new window opens giving you choices of what to do. Select the one that best fits your correction or suggestion and follow the easy step-by-step directions: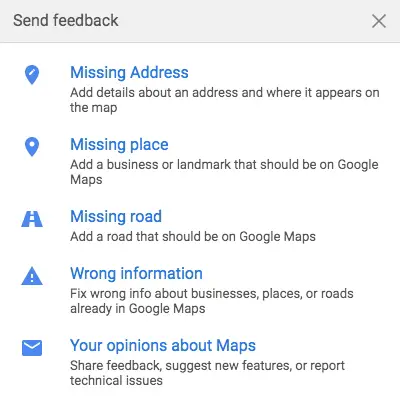 How To Create Mold In Your Home FAST
Elliot emailed me last week. Here's what he wrote:
"In a recent article of yours about exhausting moist air from bathrooms you mentioned that if you were in a snowy area you may have to extend the pipe up higher. Why not use that warm moist air in the wintertime to make your home feel more comfortable? Perhaps consider using a small fan to blow the air out of the bathroom into the rest of the home."
CLICK or TAP HERE to see why you MUST NOT do what Elliot suggests.
Random Question(s) Feature
I'm thinking of creating a new feature in the newsletter called, Random Question. Let's see how it goes.
Scenario: An orchestra is playing a song. The musicians all have sheet music in front of them on their music stands. You can see this exact scenario in the opening 15 seconds of this video. CLICK or TAP HERE. Just about all of them have to use two hands to play their instruments, especially the violin players.
How in the heck do they turn pages and NOT stop playing? They're all playing the same notes and if what they're playing spans several pages, how is it the music doesn't stop? What keeps them from turning to the wrong page? Why don't we hear sheet music hitting the floor?
Fear - It's Paralyzing
Did you know that the emotion of fear automatically blocks the part of your brain that performs critical thinking and reasoning?
I'm sure you've experienced this before. It's happened to me and I can confirm that when fear has overtaken you, your ability to think clearly is severely impaired.
It's one reason why basic training in all military branches tries to squelch fear to show recruits that they can survive any situation.
Cleaning Cutting Boards
This morning I decided to clean and purify my kitchen cutting boards. Do you have ones like these?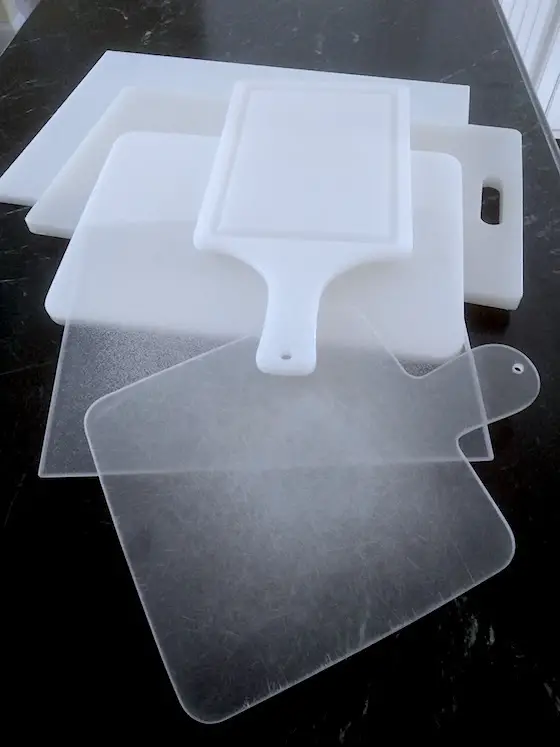 CLICK or TAP HERE to see how I did it. I also have a #HACK to get out deep tomato sauce stains.
Bill's HAPPY Email - Over the Top!
Several days ago, I received an email from Bill just before dinner. It had been a tough day for me and Bill put a smile on my face wider than the airplane hanger door for a B-52 bomber!
CLICK or TAP HERE and look just below the bullet list to read Bill's message.
That's probably enough for a Sunday.
Tim Carter
Founder - www.AsktheBuilder.com
CERTIFIED ORGANIC - www.STAINSOLVER.com
Dihs and Dahs - www.W3ATB.com
Do It Right, Not Over!
P.S. Planning on sealing concrete before winter? CLICK or TAP HERE to see what sealer I feel is best.