Tim's Deluxe Bookcase
Bookcase Cut List, Photos and Plans
Below is the completed bookcase. You can clearly see that there is room for an additional shelf if you have lots of books that are only 7 or 8 inches tall. Adding an extra shelf can be done in less than a minute. Just add the four clips and place the additional shelf where you want it.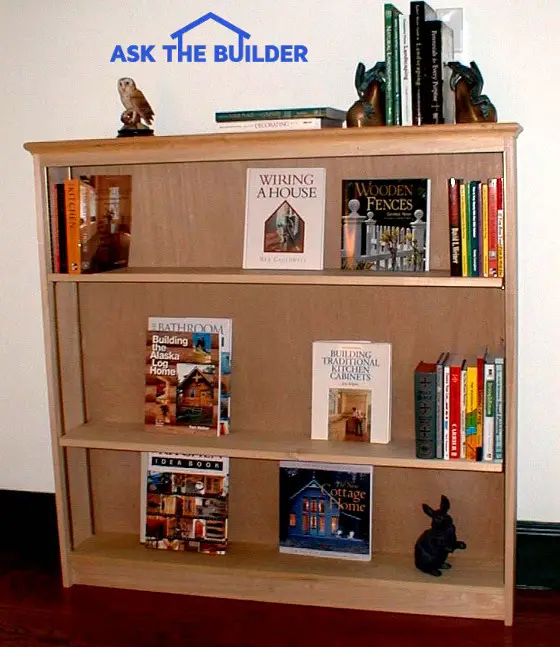 The Material Cut List
The materials needed to build the bookcase are minimal. The tools are simple as well. If you know someone with a power miter box, using it will produce a much better job. The wood I like to use is Poplar. It is a very attractive hardwood that is quite affordable. It stains easily and is very strong. Here are the necessary materials and the exact sizes:
Top = 1 pc. 1 x 8 - 48 1/8" long
Sides = 2 pc. 1 x 8 - 47 1/4" long
Bottom = 1 pc. 1 x 8 - 46 5/8" long
Toe Kick = 1 pc. 3 1/4" x 46 5/8" long
Top Apron = 1 pc. 1 3/4" x 46 5/8" long
2 or 3 Adjustable Shelves = 1 x 8 - 46" long
Backing = 1/4 inch luan plywood 48" wide x 47-1/2" high
Cap Molding = 6 linear feet
1/2 pound 6d finish nails
1 small box 7/8" round headed brass nails
Four 4' long shelf standards - cut to fit
8 or 12 shelf standard clips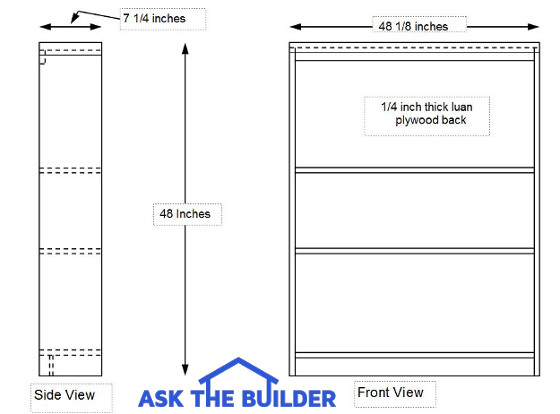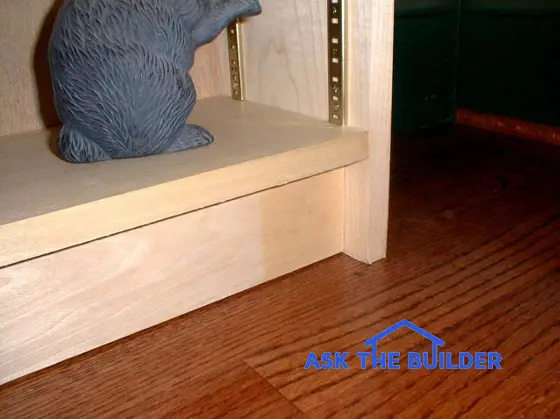 This photo shows the recessed toe kick that provides interesting depth and support for the bottom shelf. The front edge is back 1 inch.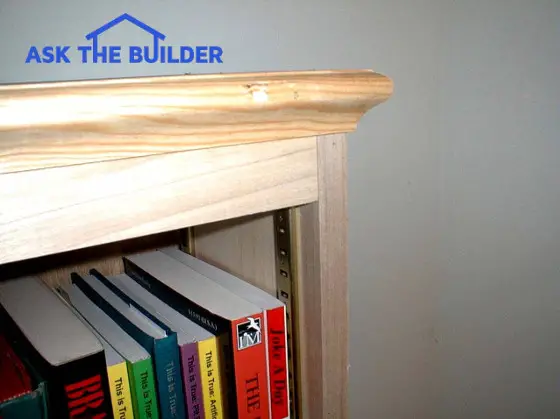 This photo shows the top shelf support that is flush with the sides and top. You also see the decorative molding.
Column B337