April 25, 2021 AsktheBuilder Newsletter
Kon'nichiwa! This is how my friend Hiro would greet you assuming this is your first issue of my newsletter. He's a Japanese amateur radio operator like me, who does Morse code. No matter what the language, welcome!
I might also say, GM or GA YL if you're a woman. Can you figure that out? Morse operators were using acronyms over 150 years ago, long before all those shortcuts you type when texting. It was vital back then to keep code pithy. BTW, wives of OM radio operators are XYLs.
You, though, might be one of my seasoned subscribers. By any chance, do you remember the column and video I did about quiet bathroom fans? I put these in my daughter's new home and she absolutely LOVES them.
Does Treated Wood Rot?
What say you?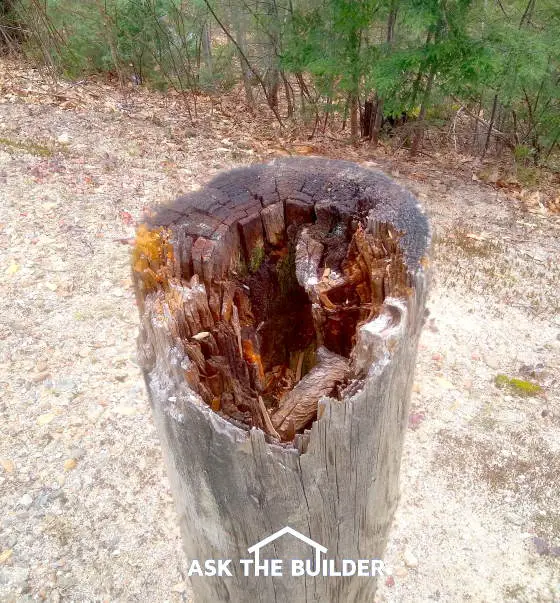 CLICK or TAP HERE and discover why it happens and what you can do to STOP or SLOW the rot down.
Click Click Click
Lately I've been getting lots of email from folks who are hearing an annoying click, click, click in their walls and ceilings.
Pun intended, CLICK HERE to see what gremlins are causing the issue!
FREE BIDS

- Local Contractors


CLICK or TAP HERE or click Shovel Boy above to get FREE BIDS for any job inside or outside your home. You'll get calls within an hour.
Sewer Gas Smell
I routinely do short consult phone calls with homeowners like you who are suffering from sewer gas smell. I just did one a few days ago with Regina. I also talk to folks about a myriad of other home improvement issues.
After talking for a few minutes, I texted Regina an illustration I'd drawn a few years back. It shows where the top of the toilet flange should be when installing a toilet. Based on some clues I gathered from Regina during the call, I was convinced the trouble was coming from the toilet in her master bathroom.
I urge you to watch the video on this page! If you want to know the BEST WAY to install a toilet you should absolutely look at this page.
Chortle Moment
A few days ago, I received a directive from Robert. He lives in the Midwest. Here's what he requested of me:
"I'm planning to lay brick at the bottom of and outside my deck staircase. I need to know the steps you would use to do that; from leveling and prep, to aggregate used to make sure the bricks stay in line and drain well."
This is probably what Robert wanted to accomplish:
I had a big grin on my face as I thought, "Jeeesh, Robert, I could type for a couple of hours and still might not tell you all you need to know."
It turns out I've got a boatload of past columns about brick paver installation that Robert can comb through. Everything he needs to know to make his project a success can be found within them.
For the record, I sent Robert an email about my past work and offered him the option of a phone call to make sure he knows what to do. He decided to fly solo and not invest the small amount of money in a phone call.
If, like Robert, you like to be a bold pilot, do yourself a favor and spend a few hours researching all my past columns and videos about the topic you're tackling.
You can START HERE. Try not to cringe while watching the video on this page. I'm sure Clint Eastwood would be grimacing.
In Robert's case, had he typed "brick" into my search engine, he would have come across all my past columns with details on my brick walkway and brick patio experiments!
Here's one that brings back very fond memories! CLICK or TAP HERE to see a great photo of the first home my wife and I bought months before our first anniversary. I also share a story about making a very big mistake with my first brick paver sidewalk.
Cool New Sun Stamps
Did you know the sun shoots out photons non-stop? Many of these make it to our Earth Ball. They're what cause your house paint to fade, deck sealers to flake and fail, flag fabric to weaken and shred, interior carpets, paintings, and upholstery to fade, asphalt shingles to curl and crack, and create all sorts of other mayhem to the things you own.
Anything that gets hit by these tiny photon torpedoes can suffer. They're so powerful they can actually break metallic bonds! Yes, if you leave a piece of copper in the sun, the photons will shatter it. You may notice some copper has washed off with the next rainfall. Look at the photo below of it happening. You can read all about how the sun removes the safeties on these wretched torpedoes in my Roofing Ripoff book.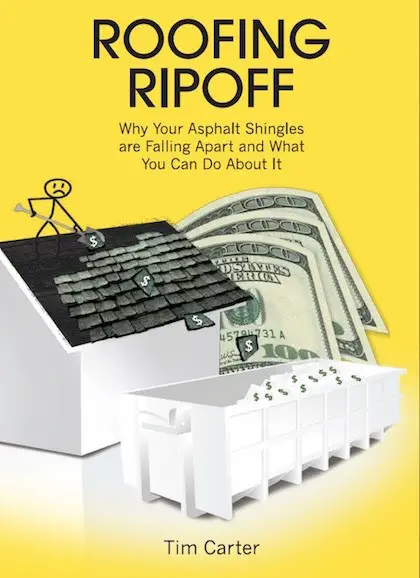 In the short easy-to-read book, I discuss exactly what's happening in the photo below AND I share with you the BEST ASPHALT SHINGLES TO BUY!
Look at how some shingles are in great shape while others look pathetic.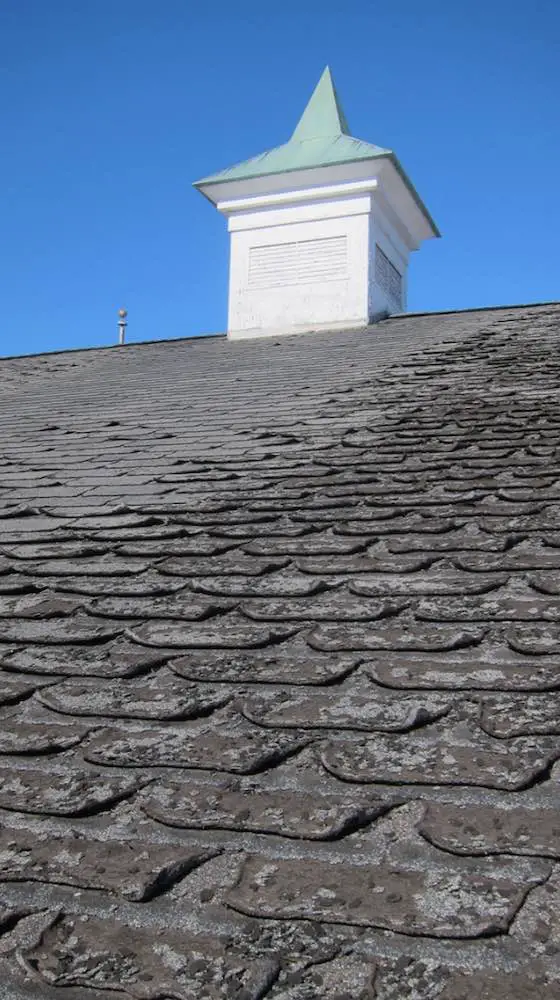 But, the sun is also what makes my amateur radio hobby fun! It tickles the particles in the atmosphere allowing radio waves to bounce around like that silver ball inside a pinball machine.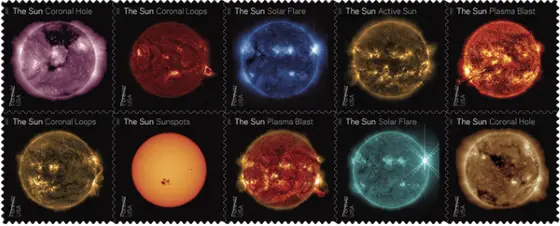 Speaking of the sun, the Postal Service is coming out with a set of new stamps showcasing stunning images collected by NASA's Solar Dynamics Observatory.
Solar scientists like Dr. Tamitha Skov are going to be doing backflips over these gorgeous stamps. My youngest daughter and I got to eat lunch with Dr. Skov about six years ago. What a wealth of information she had to share! Dr. Skov is a big celebrity. Watch one of her videos and you'll see why.
Anyway, the stamps above are not yet available. If you see them on the USPS website before I do, let me know. TNX as we say in Morse.
Paralyzed by Fear
Fear is crippling. It can destroy the quality of your life.
Fear takes no prisoners. You can't think clearly when you're consumed with fear. You often make poor decisions when you're afraid.
It can even stop you from realizing your dream home.
Many homeowners become paralyzed by fear when they have to make tough decisions like selecting materials they'll have to live with for years.
I know how to kick fear to the curb.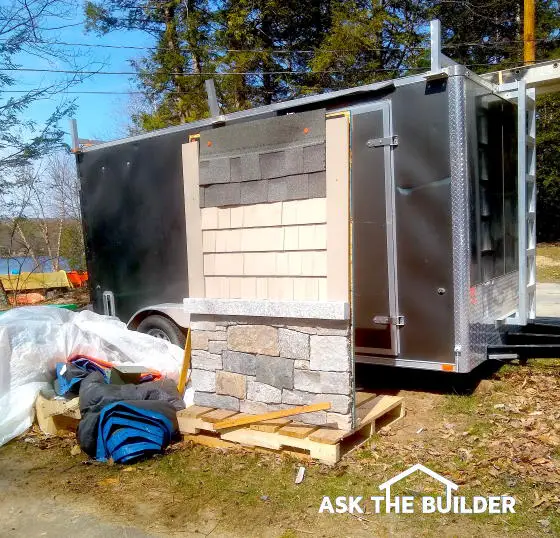 CLICK or TAP HERE to discover how to eliminate the fear of selecting materials, colors, textures for your projects!
This is absolutely enough for a Sunday.
I'm sure you agree, right? If not, let me know!
Enjoy the upcoming week!
Tim Carter
Founder - www.AsktheBuilder.com
BEST Cleaner - www.StainSolver.com
Airwaves Boss - www.W3ATB.com
Do It Right, Not Over!
P.S. Did you see the video I made last year about what I think might be the BEST wood deck sealer? In a few days, I'm going to record a follow-up video so you can see what happened over the winter! Stay tuned.