August 9, 2020 AsktheBuilder Newsletter
Greetings! This top spot in the newsletter is reserved seating for new subscribers. That could be you! Get ready to discover a few things you probably never knew about your house, condo, apartment, or yurt! You'll also find one or two other prizes in this issue.
You, however, might have received so many issues you've lost count. By any chance do you remember that column I wrote about sizing extension cords? You know, the one where I SAVED YOUR HOUSE FROM BURNING DOWN? opens in a new windowCLICK or TAP HERE for a refresher course on making sure you have the RIGHT extension cord!
The Big Blow
Last week, I warned you about Hurricane Isaias that was set to pummel the USA East Coast. Guess who got pummeled?
Yep, me. We lost power for just under twelve hours. Fortunately, my Kohler standby generator kicked in and saved the day. opens in a new windowCLICK or TAP HERE to watch a video about these amazing machines.
I learned something the next day - something very important.
When the power goes out at your home, CALL the utility company, or use a smartphone app to report the outage. I've never done this in the past, THINKING, "Well, surely some neighbor will call."
Guess what? No one called. We all thought the other person was going to call. The downed line was arcing on the blacktop pavement for hours before a utility company truck happened upon it by accident on their way to another problem! Look at this photo to see what high-voltage electricity can do to blacktop pavement. That's a 9-inch-deep hole you're looking at!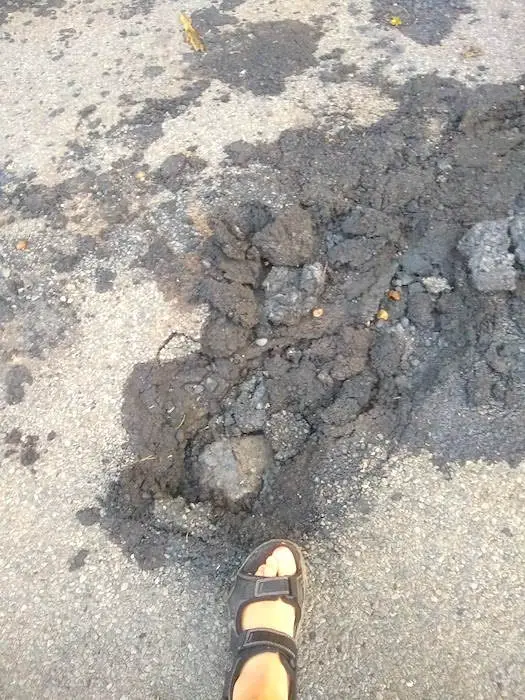 After the line snapped, it took five hours before the power was shut off. All this time, the electricity was arc-welding the pavement heating it up as well as the stone base below. Once the power was safely off at 1:30 am, the fire department was able to put 2,000 gallons of water on the road to cool it down.
When I got to the site of the power outage just before 6:00 am, the roadway was still very hot to the touch. That's my foot in the photo for scale.
Had someone called the power company just after the power went out we might have had power back in just a few hours instead of twelve.
Stain Solver ODD Sale Ends in Hours
The back-in-stock opens in a new windowSTAIN SOLVER sale ends at midnight, August 9, 2020. It's called the ODD Sale because you'll save either 5, 7, or 9 percent depending on what size you purchase.
I own the STAIN SOLVER company with my wife. I promote it because it simply is the most powerful multi-purpose cleaner I've ever used in my life.
Last week I shared that most of you have still not tried opens in a new windowSTAIN SOLVER thinking it's too good to be true. Check out these glowing testimonials that came in from other newsletter subscribers who happen to be huge fans:
Julia shared, "I'm a big fan of STAIN SOLVER… Let the product do the work! It's great stuff that works as advertised and following the instructions has yielded fantastic results."
Carol deep cleans her Contigo Thermal Mugs. Here's what she sent to me, "Every week I throw all of my Contigo lids in a bucket of hot water with a tablespoon of StainSolver and let them soak. I also fill each cup with a teaspoon of StainSolver and hot water. In just a few hours, STAIN SOLVER had worked its magic. It's amazing and disgusting what surfaces in the bucket! I never skip a week! Thanks, Tim."
Bev wrote, "I was dog sitting for my son, and the dog was sprayed by a skunk that got into their fenced in yard (this was the 2nd time in 2 weeks). We were able to get almost everything cleaned with vinegar, peroxide, and baking soda, but the rubber otter box on my cell phone held the odor and would not be cleaned. I took it off the phone and soaked it in a solution of STAIN SOLVER for a couple of days and the smell was gone! The case was also cleaner than it had been at any time since it was new. Saved me the cost of having to buy a new one! I also used STAIN SOLVER to clean the white plastic/fiberglass sink in our RV. It had been stained by red dirt from the bottom of our gallon water bottles. I mixed up a batch of STAIN SOLVER and let it sit for about a half-hour. The stains, which had been there for several years, were totally gone. I used it to clean mildew in the freezer of the RV too."
Bev could have also used STAIN SOLVER to get the skunk smell off the dog. I used it several times to immediately get rid of skunk smell when my German Shepherd, Lady the Dog, thought she could win the battle with the much-smaller mammals. She always lost. Just make sure you don't get the STAIN SOLVER solution in an animal's eyes or other mucus membranes.
Remember, not only is STAIN SOLVER a great cleaner, it's also an amazing deodorizer. Even pungent male cat spray doesn't stand a chance!
opens in a new windowCLICK or TAP HERE to place your order now. I guarantee you'll be stunned by what STAIN SOLVER can clean.
Remember my friend Phil from Australia? Well, after last week's newsletter he got back to me with an incredible free eBook idea. Rest assured you'll hear about it the moment it's finished.
I told you Phil was full of great ideas! The eBook will be dedicated to him!
Flushable Wipes REMINDER
I'm so very fortunate to get many wonderful comments on my YouTube videos from folks just like you.
Lately, my opens in a new windowFlushable Wipes video has been leading the pack. For some reason, many people are watching that video and it's saving the day for them.
opens in a new window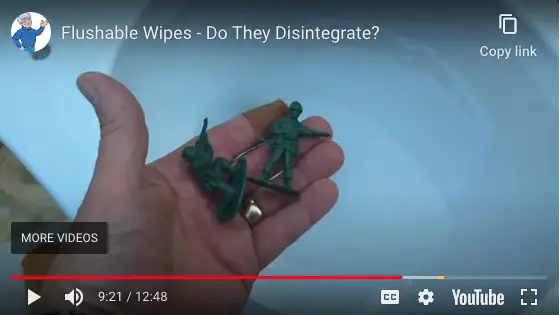 I suggest you watch the video once more yourself so you can save HUNDREDS of dollars by avoiding a drain-cleaning bill. You'll also NOT be cleaning up RAW SEWAGE in your home.
opens in a new windowCLICK or TAP HERE to watch the video.
The Fun Quiz
I'll end this issue with the Fun Quiz. The opens in a new windowlast FUN QUIZ was painful, wasn't it? Holy moly - only 16 of you got it right! Look at the results: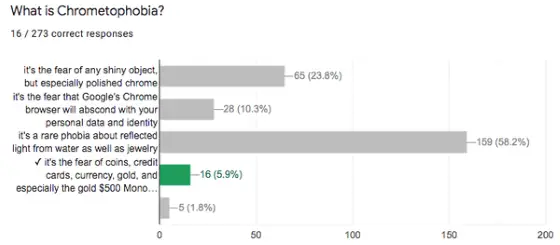 I PROMISE this one will be easier and it WILL MAKE YOU LAUGH. You deserve a break!
Do you think you'll select the right answer? Here they are:
leather soles
microfiber rags
bright flags
plastic case
antique lantern
opens in a new windowCLICK or TAP HERE to strengthen your little gray cells AND to discover a FUN NEW FACT!
That's enough for a Sunday morning.
Tim Carter
Founder - www.AsktheBuilder.com
BEST CLEANER in the World - www.StainSolver.com
Morse Man - www.W3ATB.com
Do It Right, Not Over!
P.S. Would you like your lawnmower or other small engines to start FIRST PULL each time? Of course, you would, silly! opens in a new windowCLICK or TAP HERE to see how easy it is to make happen.