Building Lots For Sale
"Flash floods are the most common hazards for building lots. These floods affect land that may seem safe."
Building Lots For Sale - Not All Are Great
The building lots for sale you're looking at may seem to be fine, but there could be many hazards that could affect the lot.
Here are the most common building lots for sale #FAILS:
fill dirt lot

flooding

wildfire

earthquakes

landslide

debris flow
Related Links
Building Lot Selection Tips - Use This Checklist
A Survey of Your Land Will Save Your Bacon and Money!
Soil Testing For Building Lots - It's Easy
Why is Fill Dirt a Danger?
Fill dirt is a danger because it may not have been compacted the right way. The dirt may have been piled on top of organic debris or it could be an ancient garbage landfill.

A friend of mine bought a building lot that was fill dirt. His house eventually split in two as the ground settled. He sued the developer and won the case getting a better lot and a new home.
Fill dirt is always a gamble because you hope the dirt was compacted properly and it will not settle more.
What Kind of Building Lots Flood?
Here's a short list of building lots that can flood:
lots in a floodplain

lots in a creek valley

lots in a subdivision near an old dry creek bed

lots near the ocean subject to wind-driven storm surge
Flash floods are the most common hazards for building lots. These floods affect land that may seem safe.
Watch this video and tell me if you felt it would be safe to buy one of the buildings on that city street?

Here's the topography map of Ellicott City, Maryland. Note how the town is in a small river valley.
The red arrows point to three small creeks or streams that drain towards the major river. A huge rainstorm caused the raging waters you see in the video above. The small shallow creeks feeding into Ellicott City became raging torrents of water as evidenced in the video.
It's important to realize that hurricanes and Nor'easters can create a huge storm surge walls of water that create flooding a mile or more inland from the coast. Pay attention to how high the building lot is above sea level and realize some storm surges are 15, or more, feet high.
Will Wildfires Affect a Building Lot?
Wildfires are a real danger to building lots. You may keep brush away from your home, but wind-driven embers from the fire can land on your home.
There are not enough firefighters to save all homes. Will your home be one that's lost?
Are Earthquakes a Danger to All Building Lots for Sale?
Yes, earthquakes are a danger to all building lots in seismic zones. You can do many things to strengthen a home and make it more resistant to earthquake damage.
How Do Landslides Impact Building Lots?
Watch this video. If you saw giant boulders in a somewhat level field, would you wonder how they got there?
How can a Debris Flow Hurt a Building Lot?
A debris flow can hurt a building lot because it's a giant mass of moving slurry containing water, sand, rocks, and boulders. It's like a massive amount of moving concrete coming at you, your home and your lot.
All you need to do is read The Great Crescenta Valley Flood to understand how you can make a mistake buying the wrong building lot.
The author, Art Cobery, talks about the fog of complacency. This is the real danger. In a short amount of time people get complacent.
A disaster happens in a city or town and within a few years, the memory starts to fade or get foggy. A generation, or two passes, and the current residents have no memory of the ticking time bomb around and under their homes.
Debris flows are deadly, sudden and can overtake you in seconds.
Summary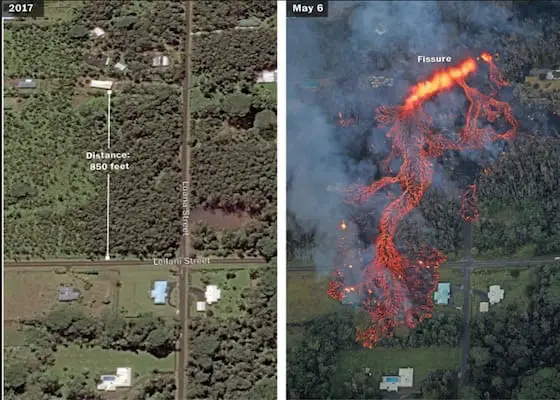 Article Name
Building Lots for Sale - Don't Buy The Wrong One!
Description
Many building lots for sale look safe. All sorts of dangers can be lurking that might harm you, your loved ones, or your treasures.
Author
Publisher Name
Publisher Logo