Consumer Survey Service
Consumer Survey Service - Newsletter Subscribers Uncover New Products
Do you need to survey consumers to discover what they like and don't like about products?
I've been conducting surveys for years and the results are almost always astonishing.
CLICK or TAP HERE to see a recent blockbuster survey about garden hose faucets of all things.
Fast Results - You Get Insight Within HOURS
Ask the Builder captures survey results in hours, not weeks. You have full access to real-time data like this: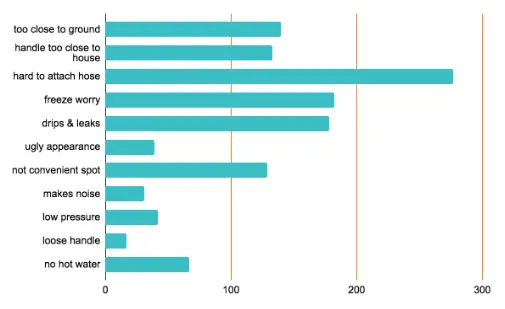 Consumer Survey Case Study - WOW!
CLICK or TAP HERE to see a short case study about the garden hose consumer survey. Wait until you see the Magic Wand results.
If you want Ask the Builder to tap into the collective wisdom of his tens-of-thousands of newsletter subscribers, reach out to Tim Carter on the last page of the above case study.