Deck Repair Parts List and Exterior Door Flashing
Deck Repair Parts - Be Sure To Get The Best Ones
opens in a new windowCLICK HEREopens PDF file to download my FREE deck repair parts list to help you rebuild your current deck.
You can use this same parts list if you're building a new deck.
It also contains a link to the best flashing for under a door leading out to a deck.
It contains links to FREE amazing bulletins that show you all the proper fasteners and metal connectors to use at ALL LOCATIONS on your deck.
Deck Ledger Board Flashing Detail Plans
I created a simple plan to show you how to connect a deck ledger to a house.
opens in a new window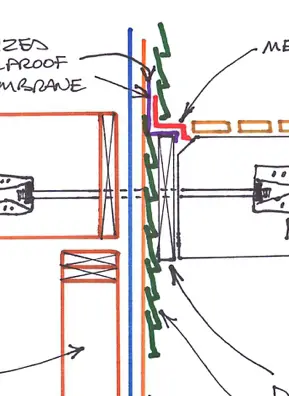 opens in a new windowCLICK HERE to purchase the plans and all the NOTES demonstrating what to do.