July 18, 2018 AsktheBuilder Newsletter
New Subscriber? Welcome to the island!
Battle-scarred survivor? Tell the new residents how much fun we have!
Tomorrow I have to drive north and east. I'm headed to the Sunday River ski resort in far western Maine. This is the base of operations for the New England Forest Rally (NEFR). I'll be there until Sunday morning when I'll wake up early to drive back home so I can attend 10:30 mass with Kathy.
Three months ago, I was recruited to be the Chief of Communications for the NEFR. That's a fancy name for Herder of 40+ Radio-Operator Cats.
Amateur radio operators are needed along all the circuitous race routes to provide much-needed safety communications for the world-class driving teams, spectators, and all other volunteers. Believe me, there are crashes and people can get hurt.
CLICK HERE to get a grasp of why this is an intense training exercise for radio operators in the event of a local disaster. Be sure to watch the video on the page. I shot that last year as Travis Pastrana left the start line of one of the races.
Turn up your speakers and listen to the engine and turbo spin up at 0:17!!
Help My Buddy Jim
I helped launch a very secret Internet mastermind group back in 1999. It was filled with lots of smart and energetic entrepreneurs. One was Jim Kukral.
Jim's written several books and happens to be an expert on how to get people to notice your business. If more people notice your business, usually you get more sales.
Jim wrote an AMAZING book that shares simple secrets about how you can get LOTS of attention. Most of the tips are low cost. You don't need a massive advertising budget.
What if I told you that one company increased their product sales 700 percent by investing just $50? That's not a typo.
Before we go any further, you need to know that Jim was NOT responsible for the cover of his book. His publisher did the artwork.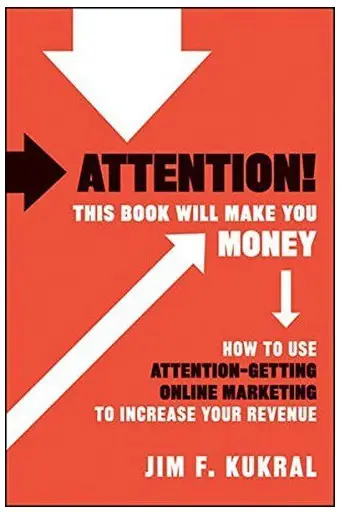 This is a FANTASTIC book. If you have your own company or work for ANY company big or small, this book will HELP YOU.
Here's the deal. Jim just needs to sell 65 more copies of the HARDCOVER version to regain all his rights to the content from the publisher.
I bought a copy ten days ago to help him. Can you do it too?
You have NOTHING TO RISK. Why?
Jim emailed me saying, "Tim, if any of your subscribers buy the hardcover book and don't feel it's worth it, I'll send them a check for their entire purchase price."
I pretty much know that you'll not be reaching out to Jim for a refund. You may reach out to me for Jim's email address only to THANK HIM for making you and your company more money!
CLICK HERE NOW to order a hardcover copy. Remember, it MUST BE a hardcover copy that you buy.
Getting Organized
On Monday night, James from Kenya delivered a tool chest to me. Just eleven hours before, the tool chest was in Baltimore. He drove it straight from there to my house in central New Hampshire. He arrived four minutes EARLY from the guaranteed time of arrival!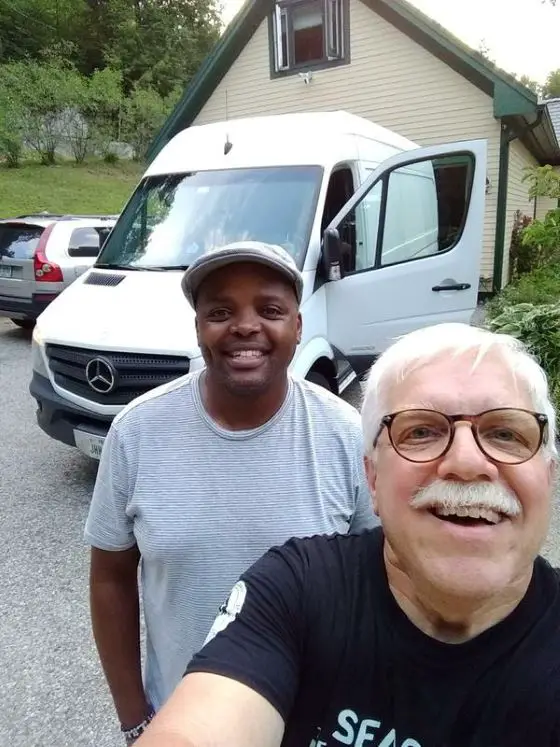 Did you know there are several websites where you can have guys like James bid transporting just about anything to anywhere for a reasonable price? Uship.com is but one of them.
James and I rolled down a ramp the new KOBALT series 3000 stainless-steel tool chest. It's equipped with the Kwikset SmartKey technology.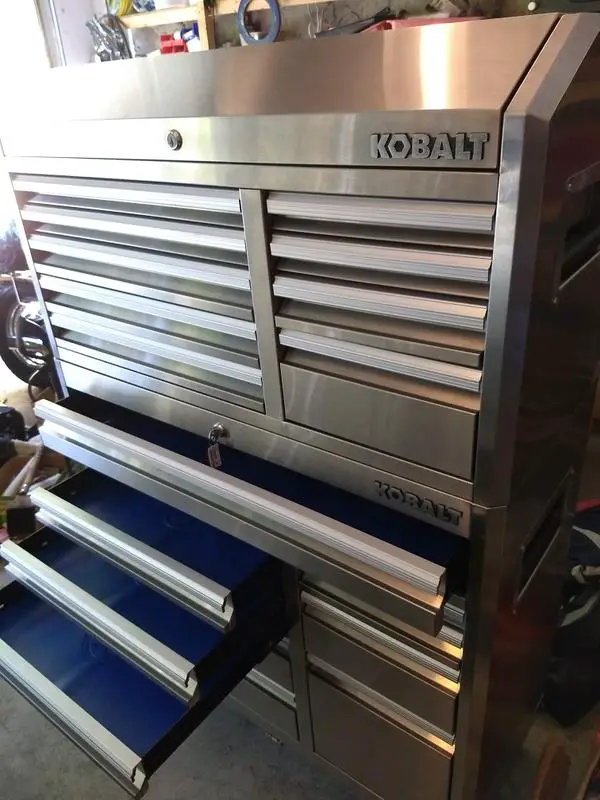 ​​​​​​​Currently my hand tools are in the worst state of disarray as I've ever experienced. One reason is I keep accumulating MORE tools. I ran out of space to put them several years ago, so I now have a small mountain range of them on my workbench and others are scattered in various cardboard boxes. As the Ask the Builder guy, it's extremely embarrassing to put it mildly.
I'll be creating a video of this nightmare and how this 3000 series stainless-steel KOBALT tool cabinet is going to bring organization and LESS FRUSTRATION to my life. Watch for the video in about three weeks.
How many times have you cursed like a sailor looking for a tool? How much time have you WASTED? How GRUMPY were you?
Perhaps it's time you bite the bullet and invest in a tool cabinet. I should have gotten one years ago. When I was still building, my tools were perfectly organized in cabinets on my utility body truck. Once I got rid of that truck, trouble started and it's just gotten worse and worse.
The video is going to also feature the Kwikset SmartKey technology so you want to be sure to watch it.
Revised Columns Aplenty
I'm on a mission revising all my past columns at the website. It's lots of work, but it's rewarding.
I've decided I'm going to have to start sending out at least TWO newsletters a week to try to keep you up to speed on the revisions.
I've got a BUNCH for you today.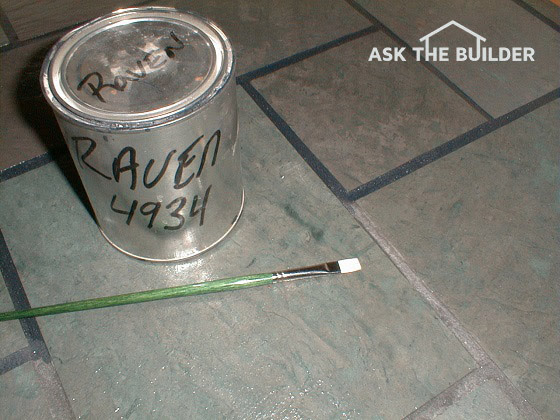 That's quite enough for today.
I'll be back at you next week with more information.
Do you have questions? CLICK HERE and be sure to upload a few photos!
Tim Carter
Founder - www.AsktheBuilder.com
Clean ANYTHING ANYTIME - www.StainSolver.com
Create Happiness - www.W3ATB.com
Do It Right, Not Over!