July 18, 2021 AsktheBuilder Newsletter
Wait a minute! You're a new subscriber. No wonder you're sitting at the table with Christy, Ed, Caitlin, Juan, Janice, and a boatload of others who've become part of my AsktheBuilder family since last Sunday. Welcome!
But you may have been here a while. Tell me, do you remember the video I recorded showing you why newspapers, vinegar and water, and bottles of blue liquid are the WORST things to use to clean windows and glass?
Think about it. Have you EVER seen a professional window washer use a bottle of blue liquid and newspapers? BWAHAHAHAHAHAHA!
Of course not! They know the BEST WAY to clean glass and I share their secrets in my video!
CLICK or TAP HERE to see how the pros clean glass. It's SO EASY and all along you've thought it was hard to do!
Keep in mind I interviewed the presidents of the TOP TWO window-cleaning companies in the USA. These are the companies that clean the glass on some of the largest skyscrapers in the USA.
While you're at it, be SURE to CLICK or TAP HERE to see how to get that nasty FOG FILM off the inside of your car or truck windshield.
That film on the windshield is DANGEROUS. Don't you notice at night when oncoming car headlights hit your windshield it turns FOGGY and you can't see anything? CLEAN IT OFF NOW!
Custom Hat and Socks
I promised you last week that I'd share photos of a cool hat I created with the help of my son. Also, my daughter got me a year-long socks membership for Father's Day. Look below at the first two pairs. Fun!
The hat says: Airwaves Boss. I'm the Chief of Communications for the New England Forest Rally that runs in less than two weeks.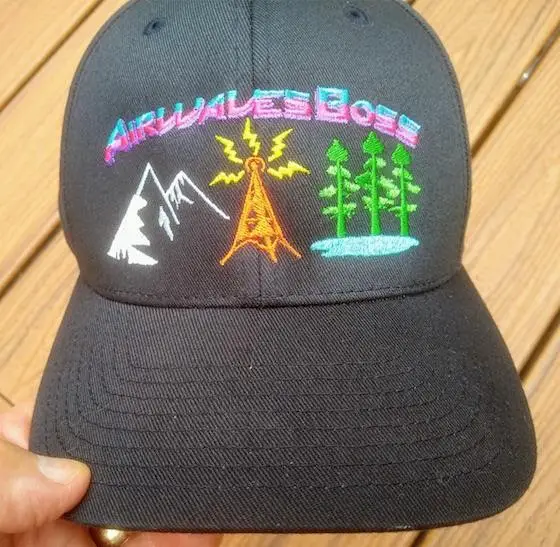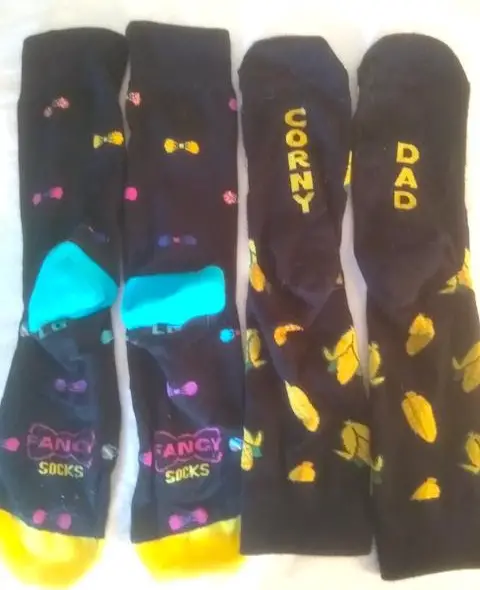 We ordered the hat from Vistaprint. You may think they just print business cards. You'd be wrong. Vistaprint has countless products you can customize. The quality of the hat and embroidery is exceptional. You can bet I'll be getting more custom hats from Vistaprint.
To create a hat like you see, you just come up with an idea and they have a magic tool that shows you on your computer what it will look like embroidered! It's insane! If you're graphically challenged, they can HELP YOU with your design.
The hat has FlexFit spandex incorporated into the band. No more adjusting the hat with velcro or the silly plastic straps with holes in them. The elastic makes for a very comfortable fit.
The socks are simply fun! The first one had colorful bow ties on them! Look at the colorful heels and toes! I wear a bow tie to church each Sunday, and now I've got socks to match!
The second pair had husked corn or maize on them. When I sit in a chair with my shoes off and feet on an ottoman, you can see my official title.
CLICK or TAP HERE to enroll your loved one in the Fancy Socks Club!
Free & Fast Bids
CLICK or TAP HERE to get FREE BIDS from LOCAL contractors for any job around your house. You'll be amazed how fast they call!.
The Original Joist Hanger
What do you think the original joist hanger looked like? CLICK or TAP HERE to see if you're right.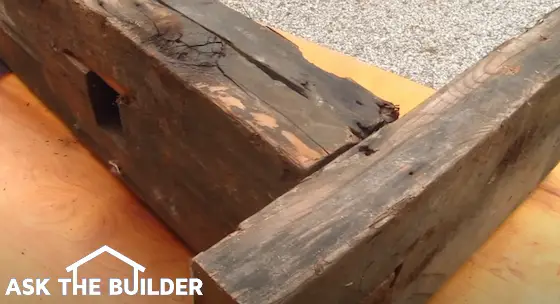 It really pays to have worked in old buildings. I was lucky enough to do that years ago. Five years ago, I was in Cincinnati, Ohio when a friend of mine was renovating one he owned.
He salvaged what I feel are examples of original joist hangers. European carpenters may agree. Let's see if they chime in.
Best Stainless Tumbler
Are you fond of a particular glass, mug, water bottle, etc.? It's easy to get cozy with one that works well, looks good, and feels right.
Here's mine: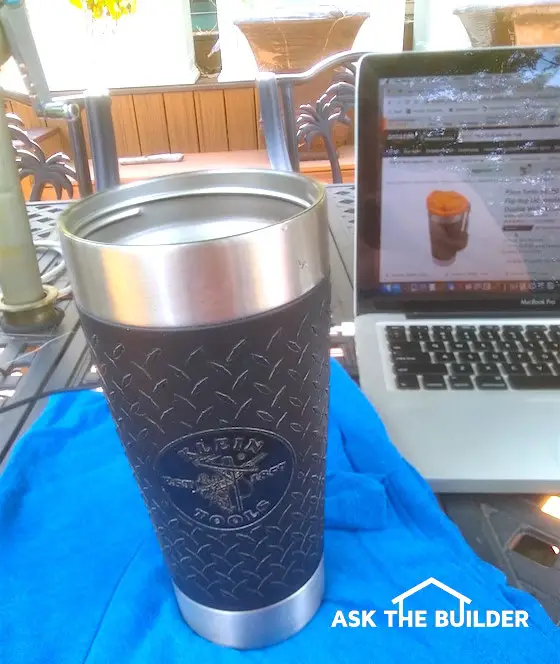 CLICK or TAP HERE to discover WHY I love this tumbler so much.
Sheree's
STAIN SOLVER

Success

Sheree's an active retired person. She got a stain on the bill of her favorite biking cap. Spray-n-Wash FAILED to remove the stain. Look: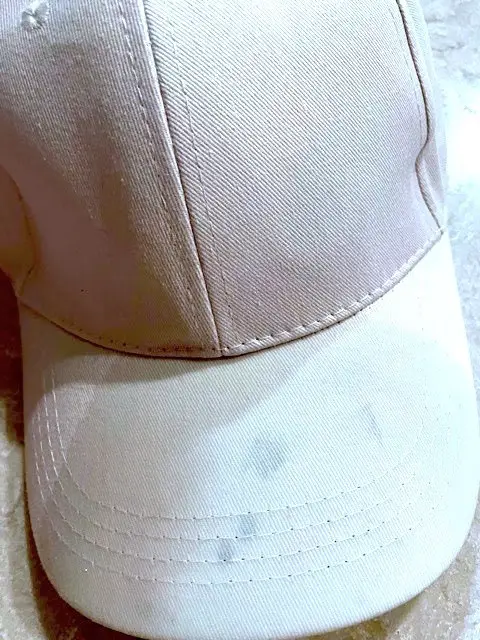 CLICK or TAP HERE to see how Sheree used my STAIN SOLVER to remove the stain.
STAIN SOLVER DIDN'T HARM the hat nor remove its color.
Is there a reason why you've not tried my STAIN SOLVER? The most frequent reason I get is, "It sounds too good to be true."
BWAHAHAHAHAHAAHAHA!
You sound like me when I watch certain commercials on TV. I talk back at the flat screen often saying, "LIAR!"
Don't believe me? Ask my wife, Kathy!
The difference between my STAIN SOLVER stories and those TV commercials is the FINE PRINT. Often you see on TV, "Actor Portrayal".
BWAHAHAHAHAHAHAHA! Hey TV commercial producers, do you think we're STUPID? You PAID the ACTOR to say those things!
Customers like you PAY ME to BUY STAIN SOLVER then tell me their stories! That's a BIG DIFFERENCE.
CLICK or TAP HERE to read countless TRUE stories and stunning Before/After photos.
You're making a huge mistake not using STAIN SOLVER to clean EVERYTHING around your home. It's certified organic.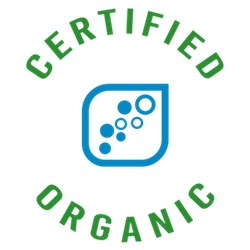 That's enough for a Sunday as far as I'm concerned.
Tim Carter
Founder- www.AsktheBuilder.com
SS50 Blowout SALE - www.StainSolver.com
Airwaves Boss - www.W3ATB.com
P.S. You need to get a plumbing permit or you know someone who does. How do you Draw Plumbing Plans? With great difficulty! CLICK or TAP HERE to see what's involved.