March 9, 2011 AsktheBuilder Tips And Newsletter
What's in This Newsletter?
Latest News
New York City Trip
New Irwin Tools
AsktheBuilder on Facebook
Wood Fence Material
Avoid Problems
Checklist Sale
Latest Columns & Videos
Remember, Do it Right, Not Over!
I do product reviews frequently. Please read my Disclosure Policy to understand the relationship between me and the companies that make the products or offer the services I review.
Friendly Question Reminder!
If you have a question for me, don't hit the Reply button just yet. Go immediately to my web site and type in the keywords about your problem into my Search engine. The search box is at the top of every page of my web site. You could have your answer in seconds if you do this! Please pay attention to all links you see at my web site. The exact products and services you often need are right in front of you, and you might be ignoring them.
Latest News
Remember that story from the Old Testament about Jonah and the whale? Jonah was out on the sea on day and got swallowed by a whale. Three days later, he was coughed up like a hairball. Sorry about that graphic.
Well, that's how I feel. I've been swallowed up by a major kitchen remodeling project here at my home. That explains why I've been missing from your inbox. It's gone much slower than I'd like because I couldn't do the job like I wanted to. Because there are two people in the house with serious food allergies, I had to keep the kitchen working as I remodeled. Typically, I'd remove everything from a kitchen and the homeowners would eat out or make do with a microwave and the bathroom sink for water. That just wasn't possible here.
This was very problematic as the new design called for everything but the kitchen sink to play musical chairs. You'll see the before and after design in two different videos soon. The bottom line is the top fabricator is coming Friday, so the worst is over. I have a few more cabinets to set over the next few days, but that's not too bad.
One of the things that had to happen was the patching of the hardwood floor. In the middle of the room there was an old island. There was a large hole where a vent went through the floor. An expert hardwood floor craftsman came in and patched it without ripping up all the flooring and starting over. Did you know it was possible to do that with tongue and groove flooring? That you could take out an individual piece of hardwood in the middle of a room? You bet it is, and when done correctly you NEVER know the floor was patched!
New York City Trip
Last week, on top of remodeling the kitchen, I was in the Big Apple for just 24 hours. In that time frame, I hosted a big media event showing top magazine editors the new Stain Solver! Yes, this is the long-awaited news I've been wanting to tell you about for months. We did live product demos for the editors showing them how Stain Solver got rid of stains, many of them almost instantly. I'll never forget the look in the one editor's eyes when she saw the fresh red wine stain instantly disappear from a white carpet sample. She was astonished to put it mildly. When I told her it also got rid of pet odors and even skunk-spray odor, she was in disbelief.
I'll have huge Stain Solver news for you next week for sure. You'll not want to miss it.
The morning after the media event, I got the tour of my life. Mark Sullivan, a Field Operations Planner for Consolidated Edison, is a long-time subscriber to this newsletter. He extended an invitation to me to tour some of the behind-the-scenes parts of Con Ed. WOW is all I can say.
We shot video of some cool parts of different Con Ed centers, job sites and a power plant. I hope to have that edited and loaded to my YouTube channel by the end of the month. The highlight of the tour was the trip through the steam and electric generating East River plant. Oh, wait till you see that video and the flames created by the massive gas turbines. Suffice it to say you just never want to go to Hell.
Thank you Mark and thanks to Sara at Con Ed who facilitated and coordinated the visit.
New IRWIN Tools
I'll be attending an IRWIN Tools Editors Conference in less than two weeks. I plan to provide LIVE updates of the event while I'm there. I'll be uploading real-time videos of new tools I see to my Facebook Fan page. What? You're not a fan yet? What have you been waiting for? Read the next item.
AsktheBuilder on Facebook
www.facebook.com/askthebuilder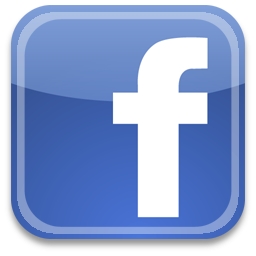 Here's what you missed the past two weeks at the AsktheBuilder Facebook fan page:
We had a guessing contest about a new tool I tested. It was the strangest shape and only one person got it right.
Christy asked me about using Stain Solver in a jetted tub to clean it.
Tamara wanted to know how to calculate the angle of two walls that intersect.
And just after sending this newsletter to you, I'm uploading another photo of a tool to see who guesses what it does. I'll make it easier this time. Go there and guess for yourself!
Wood Fence Material
Roy Todd, from Birmingham, AL wrote to me:
"Greetings Tim, I have a choice between treated pine and natural cedar for a privacy fence.  What would you recommend?"
Roy, that's a softball question for me. It's a clear-cut choice. I'd go with natural cedar, because cedar contains natural preservatives that stave off rot. You'll still need to seal it periodically, and I would absolutely use the product I mention in this video of mine.
Be sure to clean the fence with Stain Solver before applying any sealer.
Avoid Problems
If you're planning a kitchen remodel or any other job where you're using moldings such as crown molding that extend beyond the face of the cabinets, you must plan for this. This means creating what's called a reflected ceiling plan that shows exactly where lights should go and how far out from walls the center of the light should be. The same is true for the floor plans. Wall and cabinet depths have to be well thought out.
Without this forethought, you can have major problems with recessed lights and side walls where the cabinets and moldings touch up against a wing wall.
It's mission critical that you calculate how far out the finished edge of the crown molding extends onto a ceiling so it doesn't crowd the trim on a recessed light. The same is true for where the crown molding ends against another cabinet or a wall. Some crown moldings stick out 2 inches or more. Plan ahead to avoid ugly results.
MONSTER Checklist Sale
Last year - if you're a long-time subscriber it's been a year! - I had a spontaneous checklist sale. It was an enormous success. I sold 20 times what I had predicted. The best part: Not one person asked for a refund. I got hundreds of emails after the sale telling me how much money the checklists were going to save each of the buyers like you. It was really an amazing event, and it all happened out of the blue.
So what's a checklist you might ask? It's an Instant Download document. The moment your order is complete, you get them into your computer. What's in a typical checklist? Easy.
My checklists are designed to show you how to discover the REAL professional in your city or town to do just about any job. After all, that's what you want? You want real value, you don't want to get ripped off and you want the job done right. I SHOW you how to find this master craftsman in your area!!
Each checklist comes with detailed questions about the specific job that the contractor has to answer. I give you the correct answers! The checklist becomes part of the contract between you and the contractor so there is no confusion about how the job will be done. You'll have less anxiety.
Each checklist contains four secret videos that are not on my YouTube channel. These videos show you exactly how I would find any professional if I was in your city. I take you on a journey showing you exactly what I would do!
Each checklist comes with a library of my past columns about that topic. You have tons of valuable information at your fingertips.
The checklists normally sell for just $17 each. I'm putting them on sale now for just $5 each. Yes, an insane $5 checklist. There are over 30 different ones.
But it gets better. When you see all the different ones, you'll want each one for when that job comes up to do around your house. Well, you can get each and every one of my checklists now for just $79. I may never have the price that low ever again.
Here's the link to the page where you can get ALL the checklists for just $79. If you were to buy all the checklists at the normal price, it would be over $500. When was the last time you could get such a steep discount? Wowza!
You can also buy them in smaller bundles if you want.
This sale ends Sunday, March 13, 2011, at midnight Eastern Time. If you're a long-time subscriber you know that I don't have sales like this very often. You'll regret not taking advantage of it.
I guarantee you'll LOVE the checklists. Wait till you read the reviews about them at the shopping cart.
Latest Columns and Videos
AsktheBuilder.com
100 Swain Rd.
Meredith, NH 03253, USA