May 22, 2022 AsktheBuilder Newsletter
Issue #1183
Summer is almost here and it's time to ease up on the newsletter throttle. I've got lots going on in my life right now, and perhaps you do too.
This time of year I try to spend as much time outdoors as possible because the summer WX in New Hampshire is incredible.
Dew points in the mid 50s F are common. We have maybe just a handful of days the mercury tops 90 F.
Lake Winnisquam water is crystal clear and warm. Kayaking is surreal in the morning. On many days, I'm the only person gliding across the water. It's just me, the loons, a few duck families, and the resident bald eagle may buzz over me looking for a tasty bass breakfast.
We've had an unusually cool spring but in just a few days, I'll be out in my orange kayak early each morning enjoying the solitude.
Here's what Lake Winnisquam looks like in the morning.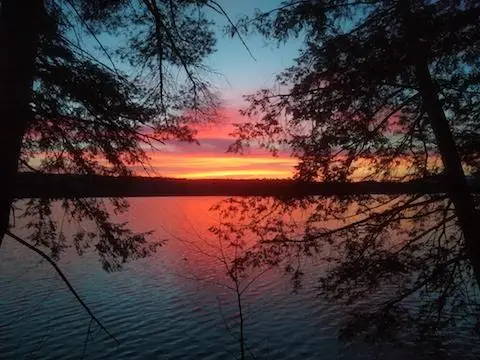 My Past Week
I did several fun phone consult calls. One was with Ed who lives in Cincinnati, OH. Oh how I wish he could have sent me a Skyline Chili 5-way through the phone line!!
He had a pesky leak in his garden window and once he sent me a specific photo, I solved the problem in seconds saving him huge money. Here's Ed's window: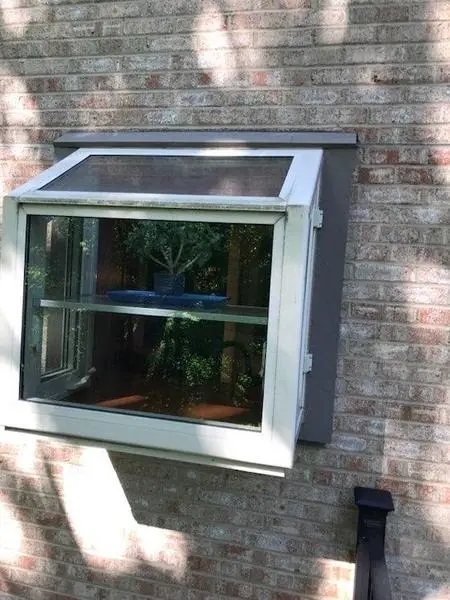 I also accomplished a personal goal with the help of my amateur radio mentor, Jim Cluett.
A few days ago, a once-a-year event was held. It's called Military Cross-Band Exercise. On this one day, amateur radio operators can talk with a member of the military over the radio waves.
It's important for you to realize the electromagnetic spectrum used for radio communications is like a massive layer cake. Only a very few ultra-thin layers of the cake are given to amateurs like me.
The rest of them are in use by government agencies at all levels, common things around your home including your cell phone, that cordless phone in your house, your garage door opener, free commercial bands like I used as a train conductor, commercial businesses that pay the government to use some frequencies and the remainder are for military and secret use. You may find this simplistic description about the radio spectrum useful.
When I made contact with the serviceman, keep in mind I'm not allowed to transmit on his military frequency because it's not for use by civilians. I can listen on the military frequency and then respond on a frequency that amateurs are allowed to use. He has his radio set to listen on the amateur frequency.
Radio operators call this split operation.
Here's a graphic table of the radio frequencies amateurs like me are permitted to use.
I made contact with NSS in Annapolis, Maryland on the 40-meter band. It was pretty darn cool even though the conversation lasted about 20 seconds.
Another wish I had from decades ago came true. I had always hoped that I could help build or work on the homes that my kids bought. Version 1.0 of that came to pass on frigid December days in 2018 and through the spring of 2019 when I helped build my daughter's home.
Just yesterday version 2.0 of that dream came true! I started to help paint half of the inside of my son's new house. It was a market home and the builder already had painted every room battleship gray before my son's offer was accepted. The only things missing in each room were giant 6-foot-tall white numbers you see on the bow of all US Navy ships.
Who in their right mind thinks gray is a great color to use on every room in a house? Holy tomato. I'll share two video walk throughs next week. One will be what I call the Gray Tour. The second will be once the rooms are finished. SPOILER ALERT: Be prepared for some bold colors. I warned him!
It's my intention to record a few helpful interior painting videos as the project unfolds.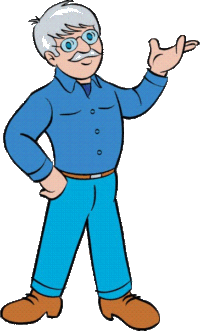 CRAFTSMAN

Celebration

CRAFTSMAN tools is celebrating its 95th anniversary with a bunch of giveaways. This is made for you. I'm not allowed to participate because I'm a member of the media.

Go here and enter and I wish you the BEST of luck. Lots of great stuff is being given away.

To celebrate the past, present and future of this iconic American tool brand, CRAFTSMAN will host four social media giveaways beginning this week leading up to the brand's 95th anniversary on May 20.

Giveaways and requirements for entry include:
Day 1 - Vintage CRAFTSMAN T-Shirts: Share a photo of your oldest CRAFTSMAN tool and use #95YearsofBuildingPrideDay1 for the chance to win a vintage CRAFTSMAN t-shirt.
Day 2 - Autographed CRAFTSMAN V-Series™ Tool Sets: Post a photo of your favorite project or job completed with CRAFTSMAN tools and use #95YearsofBuildingPrideDay2 to win a V-Series™ 3/8-In. Drive Metric 6-Point Tool Set signed by TV Host and auto enthusiast Cristy Lee.
Day 3 - Commemorative 95th Anniversary CRAFTSMAN Sweatshirts: Show us your CRAFTSMAN red and use #95YearsofBuildingPrideDay3 for a chance to win a commemorative 95th anniversary CRAFTSMAN sweatshirt.
Day 4 – V20* BRUSHLESS RP™ 1/2-In. Hammer Drill and CRAFTSMAN Hats: Show us the latest addition to your CRAFTSMAN toolbox and include the #95YearsofBuildingPrideDay4 to be entered for a chance to win a V20* BRUSHLESS RP™ 1/2-In. Hammer Drill and CRAFTSMAN hat

Rocket Man
Does your wife think you're ready for intensive therapy? How about your friends? Do you have the Peter Pan syndrome as I do? Do you do things like this?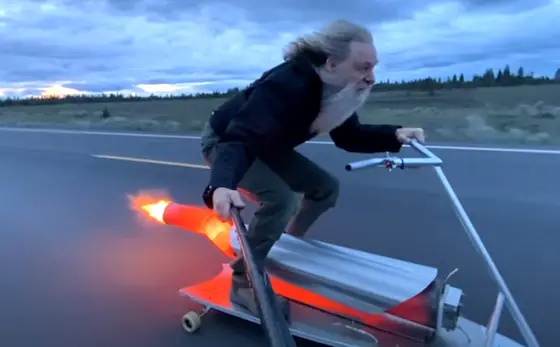 Condo & HOA Consults
I've been doing an increasing number of consults for both Condominium Associations and other HOAs. Currently, I'm helping a small association on the NH seacoast wrestle with repairing an exterior deck water and rot issue. It was a very poor design. The architect that came up with the idea should have her/his license revoked in my opinion.
Another HOA Board is voting in the next few days on hiring me to help them make the right decision about a huge roofing contract.
The biggest reason they give for hiring me is "Tim, you don't have a dog in the fight."
They'll all attracted to my new transcribed and recorded phone call. This way they can concentrate on what I'm saying on the call and they don't have to take notes risking they didn't write down exactly what I said.
Within hours, I often deliver the MP3 recording AND the actual full transcription of the call. Both can be distributed to all association members. You can see how this can help the associations make better financial decisions.
You should absolutely consider doing this if your association is in the planning phase of a project. It's BEST for me to catch flaws in a project BEFORE it gets installed.
If you live in a condo or other HOA and want more details, reach out to me.
From Tim's Digital Sack
It was a light week for mail.
Bob confirmed what I've been saying for the past five months about inflation:
I purchased a gallon of Sherwin Williams Emerald paint. You say it's the best for outside work. I thought two quarts would do, but that size is not available.

After a 25% discount plus the sales tax, (I had not purchased a gallon of any brand for about fifteen years) the price was $80.
Ouch! I've got very bad news for you. Soon it's going to be over $125.00 a gallon. I've been talking about inflation for the past five months on my LIVE video streams. The inflation situation is not transitory. When you dump trillions of dollars into the monetary system, inflation is guaranteed to happen just as the sun will rise tomorrow.
If you want to know the truth about inflation and what causes it, I urge you to read this. You'll discover that inflation is by no means a modern-day phenomenon.
You also need to know that inflation is not going away soon. Spending money like a drunken sailor on the Federal level has consequences. Your money is a commodity just like wheat, soy beans, or chickens in cages. When there's an oversupply, the VALUE of the commodity drops.
I hope you have enough acorns squirreled away.
Trust me, the inflation storm clouds are just beginning to build on the horizon. An epic financial weather event is about to turn your world upside down.
That's enough for a Sunday.
Tim Carter
Founder - www.AsktheBuilder.com
HILTON HOTELS Uses - www.StainSolver.com
Military Cross-Bander - www.W3ATB.com
Do It Right, Not Over!
P.S. Do you live in the Southwest USA? Have you been paying attention to the water level in Lake Mead and Lake Powell?
Have you started to wonder about your source of electricity? Are you aware the entire generating capacity of the US electric grid is stretched tighter than a banjo string? It might be a good idea to wake up and figure out what you're going to do. Remember, it's all about self-sufficiency at the end of the day.